Managing and Artistic Director Eli Yamin with a holiday message for you!
As so many in our community continue to confront crisis related to loss of health, work and income; increased isolation and depression; Jazz Power Initiative continues to grow and change to serve students, artists, educators, seniors and others where they are — at home.
Our online classes and live streams activate the healing and sustaining power of jazz and help us break through the screens to feel more connected, able, empowered and hopeful for the future.
I welcome you to join our mission of transforming lives through jazz arts education and performance. Be part of our community by attending our online streaming events.
If you are able, you can also make a tax-deductible contribution to support this life affirming work at jazzpower.org.
On behalf of all of us at Jazz Power Initiative, thank you, Happy Hanukkah, Merry Christmas, Happy Kwanzaa and Happy New Year. Here's to a brighter 2021!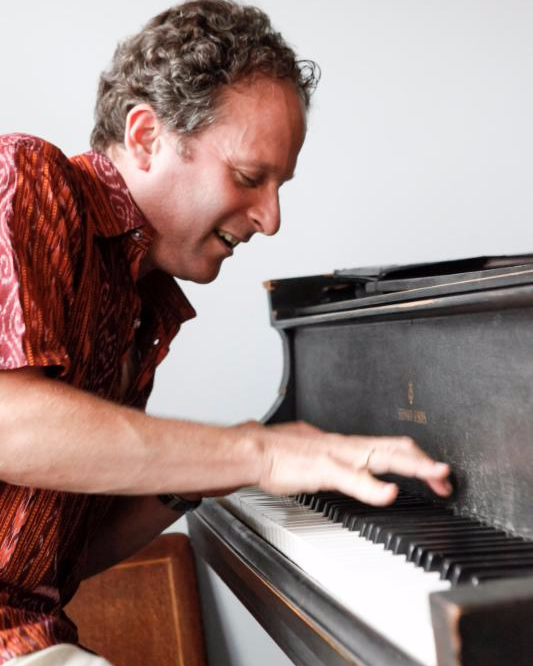 Artistic Director Eli Yamin is a pianist, composer, singer, and educator who has been spreading the joy of jazz through his work for 30 years including 10 years as founding director of Jazz at Lincoln Center's Middle School Jazz Academy. Eli tours with his blues band and jazz quartet, has released several CD's and has performed at The White House, Carnegie Hall, Lincoln Center and over 20 countries as a cultural ambassador for the U.S. Department of State. Eli sincerely believes learning about jazz should feel as creative as playing jazz and consistently shares this experience with students of all ages.
Jazz Power Initiative is an uptown, New York City-based not for profit 501 (c) (3) organization whose mission is to ignite the power of jazz arts education to transform lives by fostering self-expression, leadership, collaboration and diversity. Led by highly experienced teaching artists who are award-winning jazz, theater and dance professionals, JPI offers multidisciplinary training, scholarships and performance opportunities to New York City youth, ages 10-25, from every economic and social milieu through our "open-door" policy, with extended outreach to students in under-served New York City public schools in Upper Manhattan. We currently engage over 500 students and their teachers annually, providing after-school instruction mainly in Harlem, Washington Heights and Inwood (where our offices are located) and the Bronx.