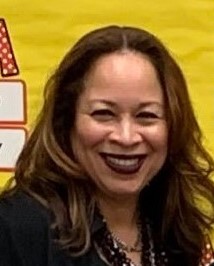 Jazz Power has completely transformed the lives of our students. Your program has had a tremendous impact on our children and school community. Our students who took part in your amazing program have developed social skills, increased their confidence and completely transformed some behaviors to a truly positive mindset. Students have found a balance between the academics and the arts; A necessary element to achieve and nurture the whole child!
I welcome Jazz Power every year to PS/IS 18 and welcome your beautiful energy!
CONNIE MEJIA,
PRINCIPAL, PS/IS 18
When the dreaded college application season came, my natural tendencies toward nervousness and anxiety were assuaged because of the positive reinforcement I received at the Jazz Drama Program. Despite my trepidations towards applying to NYU, I did so with conviction: my time in the program showed me that I had what it took.
JONATHAN HERNANDEZ-JIMENEZ,
JPI STUDENT 2012-2016, NYU Class of 2020
When I first started the music program at Eagle Academy five years ago, I had limited in-house resources for the robust music experience I envisioned providing for my students. Fortuitously, I met Eli Yamin at that time and learned about the Jazz Drama Program. Eli quickly found several opportunities for the students at my school to get involved with the JDP, and many of my music students have flourished as a result of the life-changing opportunities the JDP has been able to provide.
DIMITRY EKSHTUT,
MUSIC EDUCATOR, EAGLE ACADEMY FOR YOUNG MEN
The music was powerful and catchy and introduced many of our students to the joys of jazz. We had a few students who were sure that they didn't like jazz before we began rehearsals and after a couple of weeks, they had actually become fans of jazz! The kids continued to sing the songs in class long after the play was finished. The play's story line led to a range of curricular tie-ins, including global warming and pollution, animal survival, animal habitats, endangered species, predator and prey, nautical terms and ship lore to name a few.
RAYNA DINEEN,
PRINCIPAL,
SANTE FE SCHOOL FOR THE ARTS & SCIENCES
Thank you Eli for the wonderful experience you have allowed our students to have with the Jazz Drama Program and the recording at Avatar Studios. I share your vision and dream to have students experience music and apply its force to guide them through life.
DR. WILLIAM RODRIGUEZ,
PRINCIPAL AND FOUNDER,
CELIA CRUZ BRONX HIGH SCHOOL OF MUSIC
I had the life-changing experience to have studied under the professorship of Mr. Carlson and Mr.Yamin, while attending Louis Armstrong M.S from 1997 – 2004. Since that time, I continued to study music and recently received my Master's Degree in Classical Voice and Opera Studies from NYU.
TYENNE SILLEKENS,
FORMER STUDENT,
LOUIS ARMSTRONG MIDDLE SCHOOL