Intergenerational Jazz Power Jam

 




"Black History Month Salute to 

 




Guitarist Wes Montgomery featuring 

 




Bruce Edwards and Tom Dempsey"

 
Sunday, February 20, 2022 at 2pm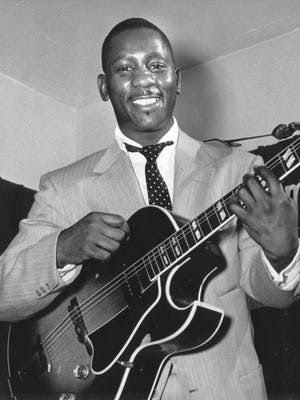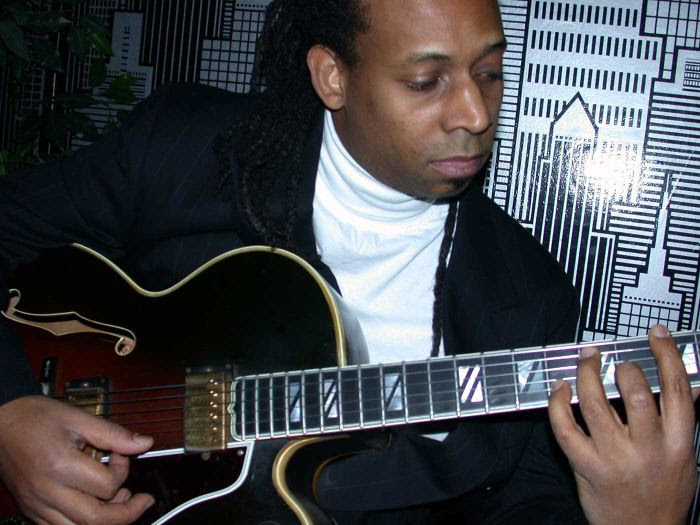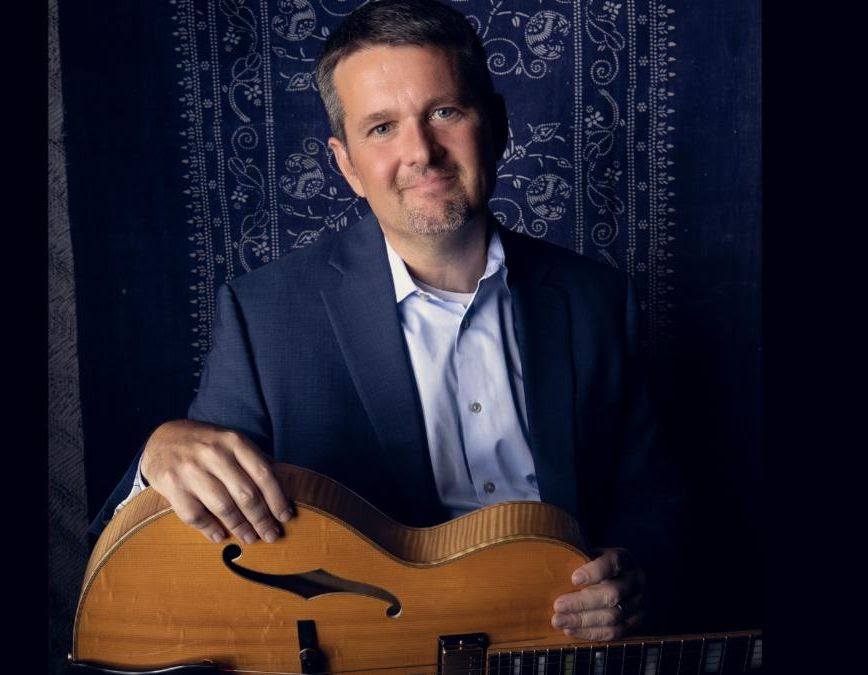 Jazz Power Initiative presents 

 




"

Black History Month Salute to Guitarist Wes Montgomery 

 




featuring Bruce Edwards and Tom Dempsey

" 

 




Intergenerational Jazz Power Jam 

 




at The National Jazz Museum in Harlem 

 




hosted by Eli Yamin
New York City, January 25, 2022 – In February, Jazz Power Initiative (JPI) welcomes guitarists Bruce Edwards and Tom Dempsey in performance, with Jennifer Vincent, bass, Dwayne "Cook" Broadnax, drums, hosted by pianist and Jazz Power Initiative's Managing and Artistic Director Eli Yamin. 
Presented at The National Jazz Museum in Harlem, INTERGENERATIONAL JAZZ POWER JAM series continues online for virtual audiences on Sunday, February 20, 2022 at 2pm. Tune in through Facebook and YouTube at: jazzpower.org/powerjam. 
A feast of blues drenched jazz guitar, this program features two prominent New York City based guitarists who have been carrying the torch for Wes Montgomery for decades. Guitarist Bruce Edwards writes, "Wes Montgomery singlehandedly changed the world of jazz guitar. His place in the lineage of jazz guitarists, and jazz in general is carved in stone. I am always honored to pay tribute to him." Guitarist Tom Dempsey continues "Wes Montgomery is the epitome of jazz artistry. His music provides boundless inspiration to create a personal and soulful sound."  
Guitarists Edwards and Dempsey will be joined by the ever-swinging Jazz Power Band of Eli Yamin, piano, Jennifer Vincent, bass and Dwayne "Cook" Broadnax on drums with special guests from the community for the jam session. 
About the Artist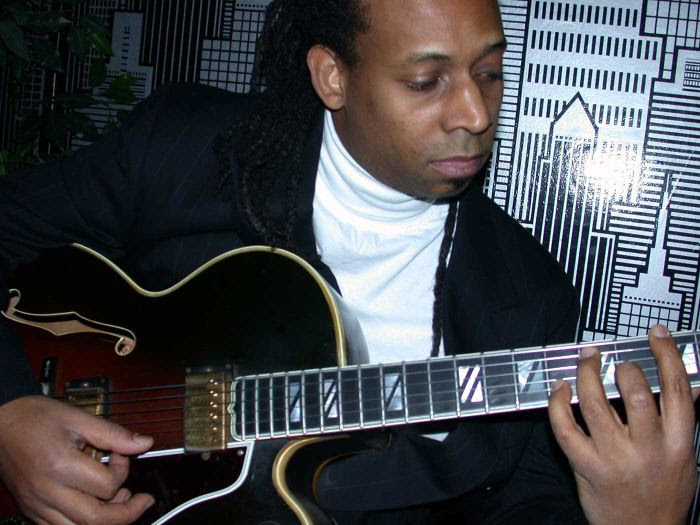 Guitarist/Composer Bruce Edwards was a member of Sun Ra's Arkestra from 1984-1992, traveling all over the planet and appearing on recordings such as "Sun Ra Sextet Live at the Village Vanguard", "Destination Unknown", "A Night in East Berlin" and more. In addition, he has performed/recorded with artists such as James Carter (CD: At the Crossroads) Charles Tolliver, Gary Bartz, Pharaoh Sanders, and GE Smith and Lenny Pickett. Called "A Master of his instrument" by John Kelman of All About Jazz, for the past several years he's focused on composing and producing music for films and TV, winning a Telly Award for his original music and sound design in 2006, as well as teaching guitar for Jazzmobile, The New School, and privately.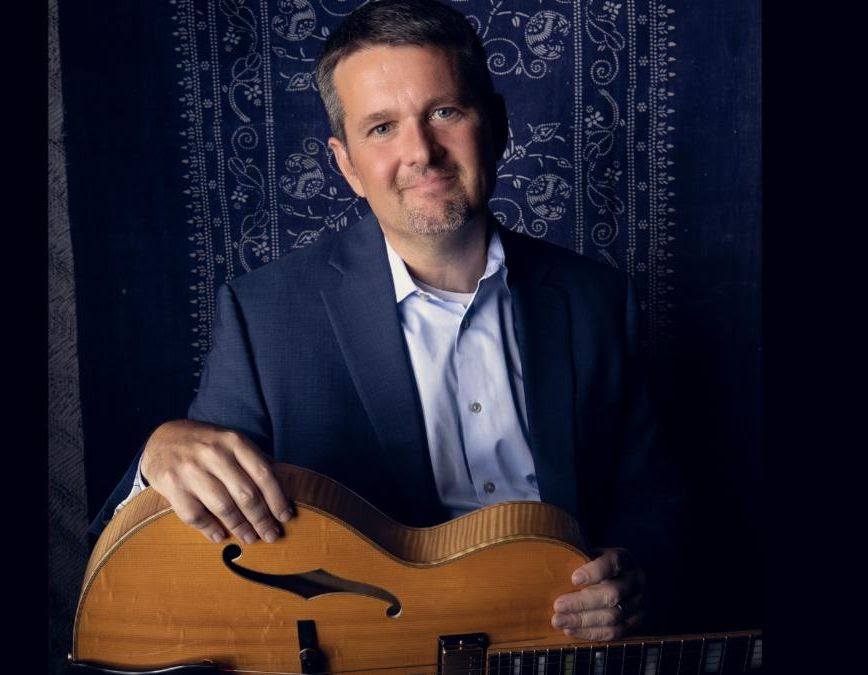 Tom Dempsey's reputation for hard swinging sophistication and pure musicality have made him a distinctive voice in the New York jazz scene. Tom has performed and/or recorded with world renowned jazz musicians including: Wynton Marsalis, Paquito D'Rivera, Brad Mehldau, Kenny Barron, George Coleman, Jack McDuff, Bobby McFerrin, Mel Torme and Dave Brubeck. Dempsey performs as a leader and a sideman at some of the top jazz venues throughout the world including Jazz at Lincoln Center, San Francisco Jazz Festival, The Blue Note, Yoshi's, Smalls and Smoke. He has recorded eight CDs as a leader and has appeared on numerous recordings of other artists. As a well-respected jazz educator Dempsey currently teaches for Jazz at Lincoln Center, New York Jazz Academy, CUNY/LaGuardia Community College where he is a Professor of Music and the Director of Music for The Music Performance Program. He has published seven books for Alfred Music, and nine interactive educational courses TrueFire. Tom has served for many years on the Board of Directors of Jazz Power Initiative.
Bassist and cellist Jennifer Vincent has been an active force on the jazz and Latin scenes in NYC for the past two decades. She plays, tours, and records with the likes of the Duke Ellington Orchestra, Betty Carter, Abbey Lincoln, KD Lang, Fantasia, Vanessa Williams, Patti Labelle and the collective, Cocomama. She had the good fortune to study at the New School with jazz and Latin jazz legends Ron Carter, Buster Williams, and Andy Gonzales. In 2001, she traveled to Cuba to study with Orlando "Cachaito" Lopez, bassist of the beloved Buena Vista Social Club. Jennifer is the bassist of Wynton Marsalis' Jazz At Lincoln Center All-Stars that was featured in the hit musical revue "After Midnight" on Broadway.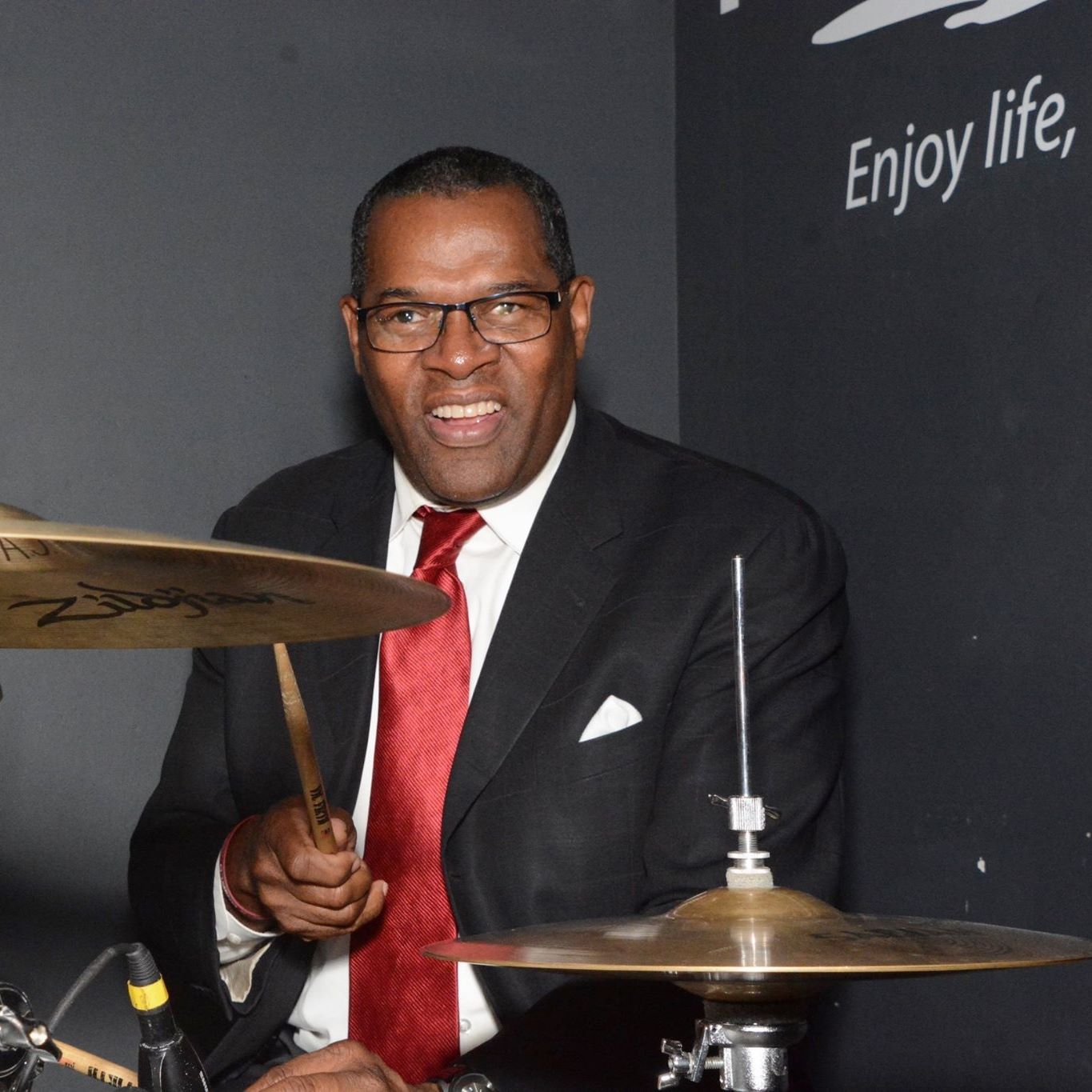 Dwayne "Cook" Broadnax was born in Philadelphia but now lives in Brooklyn, New York where he teaches Trap Drum Set Concepts at the Brooklyn campus of Long Island University. He received his B.A. in jazz performance from Berklee College of Music in Boston. Cook was the drummer for the late great jazz vocalist Little Jimmy Scott for 14 years up until his death in 2014. He has also played with Kevin Eubanks, Johnny Copeland, Savion Glover, Eartha Kitt, Rachell Ferrell and saxophonist Illinois Jaquet. Mr. Broadnax has recorded with actress/model/singer Vanessa Williams, Jimmy Scott, Vanessa Rubin and Grammy Award winner Johnny Copeland. Mr. Broadnax performed in the blockbuster-hit Spike Lee movie Malcolm X and recently appeared on the hit television show Madame Secretary on CBS. Drummer for Concord church for over ten years, his self-produced debut CD is entitled Finally Mine. Cook is the proud father of 2 children.
Eli Yamin is a community-oriented pianist, composer, educator, co-founder and Managing and Artistic Director of Jazz Power Initiative. He has released eight CD's featuring his compositions, published three youth-centered jazz musicals in four languages and performed at The White House, Carnegie Hall, Lincoln Center, and over 20 countries as a cultural ambassador for the U.S. Department of State. Rooted in the belief that the blues heals, Eli published a book, So You Want to Sing the Blues: A Guide For Performers. For WBGO/Jazz 88 he produced Portraits in Blue with Bob Porter, Jazz From the Archives with the Institute of Jazz Studies and hosted Sunday Morning Harmony, and for Sirius/XM he hosted Swing Street.
INTERGENERATIONAL JAZZ POWER JAM is presented by The National Jazz Museum in Harlem and produced by Jazz Power Initiative, a non-profit, 501 (c) (3) organization founded in 2003. Jazz Power serves over 3100 New Yorkers and visitors annually – students, teachers, artists, seniors and general audiences, ages 8-80+, to promote youth development, and build more creative and inclusive communities through jazz music, theater and dance education and performance. Led by highly experienced teaching artists who are award-winning jazz, theater and dance professionals, JPI offers multidisciplinary training, scholarships and performance opportunities to New York City youth, ages 8-22, from every economic and social milieu at low or no cost to families, with extended outreach to students in under-served New York City public schools in Northern Manhattan. We currently engage over 500 students and their teachers annually, providing after-school instruction mainly in Harlem, Washington Heights and Inwood (where our offices are located) and the Bronx. Our programs include after-school youth workshops at the United Palace; our monthly Intergenerational Jazz Power Jam at the National Jazz Museum in Harlem; local community senior center workshops, and our annual Jazz Power Institute at Lehman College (CUNY) for artists and educators.
The National Jazz Museum in Harlem is a museum dedicated to preservation and celebration of the jazz history of Harlem, Manhattan, New York City. Their vision is to make jazz accessible to everyone on the planet. They are a living, evolving museum for the people, center for jazz and a place in Harlem where visitors gather to enjoy history and music, and where artists come to play, rehearse, create or drop-in, even when no one else is there, just to be in the space that so many others have passed through.
Media Contact:
(917) 818-1759
email hidden; JavaScript is required
Follow us @
Facebook: fb.com/jazzpowerinitiative
Instagram: @jazzpowerinitiative
Web: jazzpower.org