Intergenerational Jazz Power Jam
"Women's World with Cocomama"
Sunday, January 16,2021 at 2pm
Jazz Power Initiative presents 
"Women's World with Cocomama" 
Intergenerational Jazz Power Jam 
at The National Jazz Museum in Harlem 
hosted by Eli Yamin
New York City, January 2, 2022 – In January, Jazz Power Initiative (JPI) welcomes Cocomama in performance, with Jennifer Vincent, bass, Mayra Casales, percussion, Nicki Denner, piano, Ariacne Trujillo, voice, Reut Regev, trombone and Rafael Monteagudo, drums, and hosted by Jazz Power Initiative's Managing and Artistic Director Eli Yamin.
Presented at The National Jazz Museum in Harlem, our INTERGENERATIONAL JAZZ POWER JAM series continues live on Sunday, January 16, 2022. Due to COVID-19 restrictions, audience attendance at the museum is very limited; for more information, please contact us at: email hidden; JavaScript is required.
Our January Intergenerational Jazz premieres online for virtual audiences on Sunday, January 16, 2022 at 2pm. Sign up to tune in through Facebook and YouTube at: jazzpower.org/powerjam.
A virtual United Nations of women, members of Cocomama hail from around the globe gathering their influences from far and wide. Latin jazz, salsa, soul, Afro-Cuban and R&B, Afro-Cuban are among the items on the menu whenever they hit the stage creating a sound that is all at once fierce and beautiful! Celebrating their new album "Woman's World," the music strives to uplift and empower as evidenced by the lyrics of their song "Quiero" which states, "Follow your heart; find your passion, open your mind for destiny is in your hands."
"I am super excited to be able to bring Cocomama, a band that I co-lead with pianist Nicki Denner and percussionist Mayra Casales, to the Jazz Museum through Jazz Power Initiative!!! Although Cocomama orients itself around Cuban and other South American & Caribbean influences, Nicki and Mayra and I all have roots firmly planted in jazz. We are honored to be able to present a performance that will heavily emphasize our jazzier side." Jennifer Vincent, bassist and co-leader, Cocomama.
INTERGENERATIONAL JAZZ POWER JAM is presented by The National Jazz Museum in Harlem and produced by Jazz Power Initiative, a Northern Manhattan community arts non-profit organization for jazz music education and performance. We thank all of our supporters: The New York State Council for the Arts; The New York City Department of Cultural Affairs; the New York City Council and Council Member Ydanis Rodriguez; The Miranda Family Fund, and our individual donors.
The National Jazz Museum in Harlem is a museum dedicated to preservation and celebration of the jazz history of Harlem, Manhattan, New York City. Their vision is to make jazz accessible to everyone on the planet. They are a living, evolving museum for the people, center for jazz and a place in Harlem where visitors gather to enjoy history and music, and where artists come to play, rehearse, create or drop-in, even when no one else is there, just to be in the space that so many others have passed through.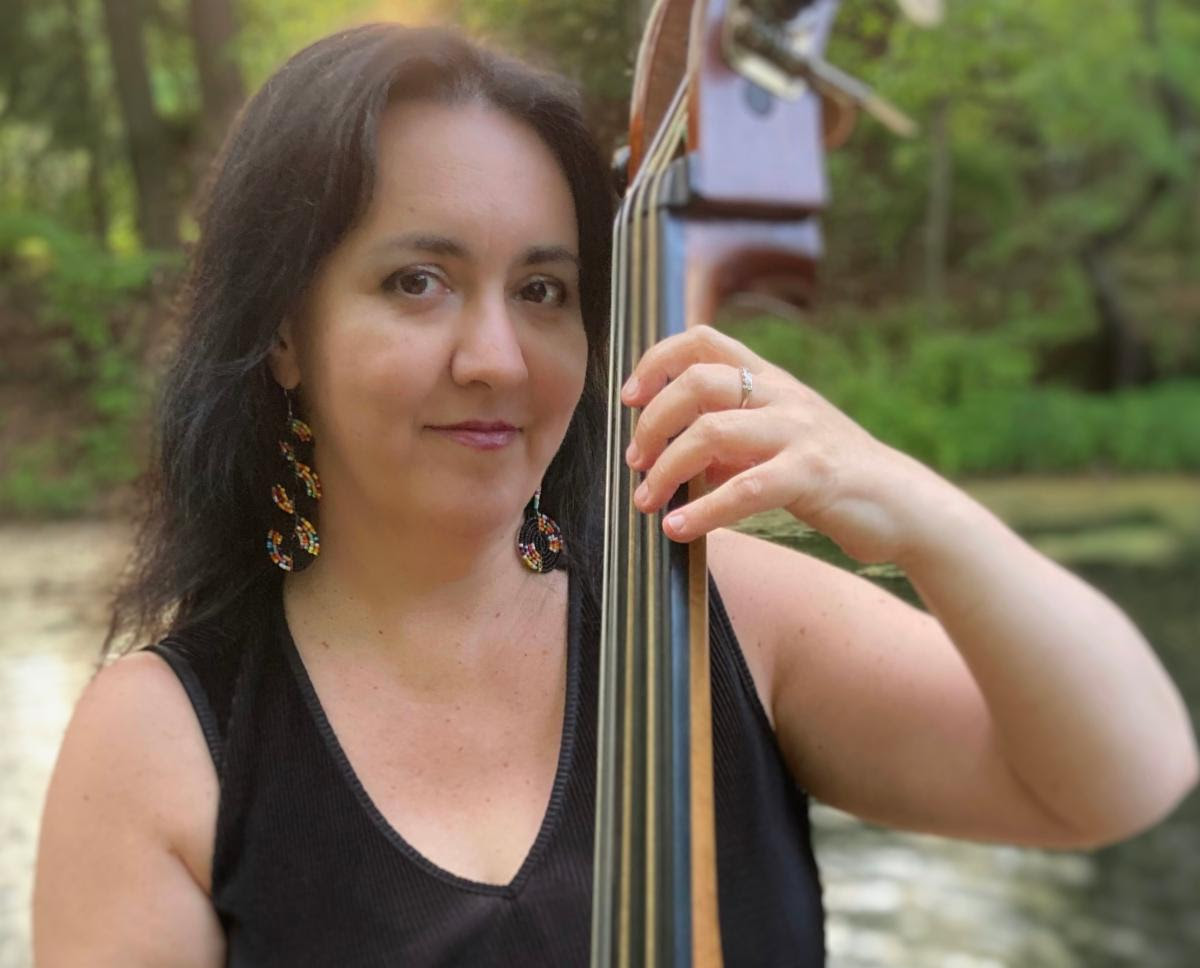 Bassist and cellist Jennifer Vincent has been an active force on the jazz and Latin scenes in NYC for the past two decades. She plays, tours, and records with the likes of the Duke Ellington Orchestra, Betty Carter, Abbey Lincoln, KD Lang, Fantasia, Vanessa Williams, Patti Labelle and the collective, Cocomama. She had the good fortune to study at the New School with jazz and Latin jazz legends Ron Carter, Buster Williams, and Andy Gonzales. In 2001, she traveled to Cuba to study with Orlando "Cachaito" Lopez, bassist of the beloved Buena Vista Social Club. Jennifer is the bassist of Wynton Marsalis' Jazz At Lincoln Center All-Stars that was featured in the hit musical revue "After Midnight" on Broadway.
Mayra Casales, founder of Cocomama Music, is considered to be one of the most versatile percussionists of her generation. Born in Havana, Cuba and raised in Miami, Mayra studied with Carlos "Patato" Valdez. Before long she was performing with some of the biggest names in Latin music such as Celia Cruz, Machito, Joe Cuba, Miguelito Valdez and Tito Puente. Mayra moved to New York City where she continued her musical journey, working with such legendary artists as Dizzy Gillespie, Wayne Shorter, Ray Barretto, Angela Bofil, Walter Bishop Jr., Jon Lucien, Phyllis Hyman, Carmen Lundy, Tania Maria, David Amram, Regina Carter, and Grady Tate. She has contributed to recordings by Regina Bell, Kiara, Miki Howard, and Lita Gallaway. She has also toured with Sophie B. Hawkins, Regina Carter, Carmen Lundy, Women of the Calabash, Mauricio Smith, Tania Maria, and The Ojays. Mayra's Woman on Fire/Mujer Ardiente album made it to #19 on the World Charts.
Pianist/composer Nicki Denner has worked with Sheila E., Savion Glover, Michele Lee, Doc Severinsen as well other jazz and Latin artists in the United States, Asia, Europe and Latin America. Ms. Denner has released three critically acclaimed CDs under her own name and is the musical director for the group Cocomama. She has performed at the Kennedy Center, Lincoln Center, the United Nations, the Apollo Theatre, and as a U.S. musical ambassador in Central America. As a composer, she has written music for award-winning films as well as the New Jersey Tap Ensemble of which she is musical director. Nicki is a devoted educator having served on the faculty of the Stanford University Summer Jazz Workshop, Campamento Internacional de Jazz in Guatemala, the JazzCabaret Festival in Ketchikan Alaska, Jazzhouse Kids, the New York City Tap Festival and the New Jersey Tap Festival. She is also a contributor to Keyboard Magazine.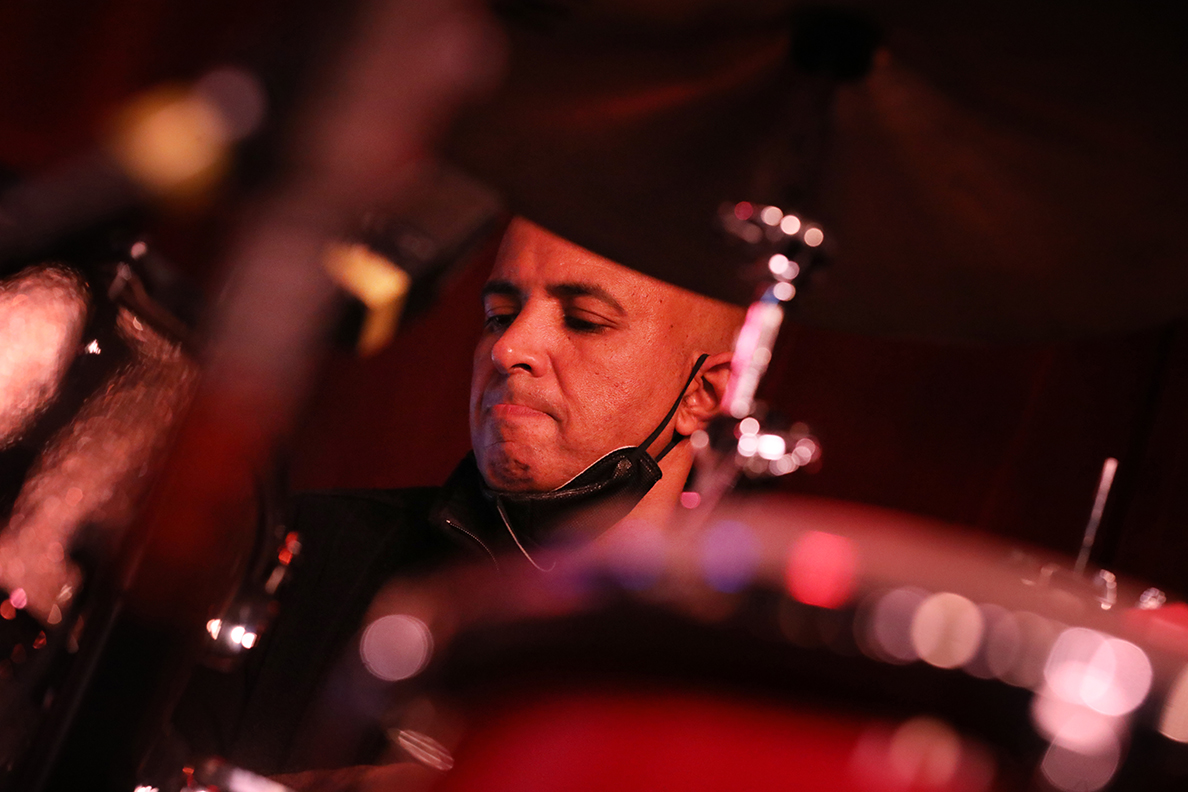 Rafael Monteagudo (drummer/percussionist/composer) grew up in a neighborhood in Havana that has produced some of the most famous Cuban musicians. After working with some of the best-known Cuban jazz and folkloric groups, Rafael relocated to the U.S. in 2000. Since then, he has toured with Yosvany Terry, Chuchito Valdes, Michele Rosewoman and The Pedrito Martinez Band. Rafael participated in Ricky Martin's new musical Cuba Libre and at a tribute concert to Eddie Palmieri and the late Randy Weston as part of David Virelles ensemble. Rafael recorded an album with Chuchito Valdes's band, New York Is Now, that was nominated for a Latin Grammy for Best Latin Jazz Album and in addition to his work as a touring, recording performer/musician, he teaches workshops at colleges and community music schools. Rafael is the founder and leader of The Music Connection, a band focused on creating and playing modern jazz with multiple cultural influences from all of the musicians' backgrounds.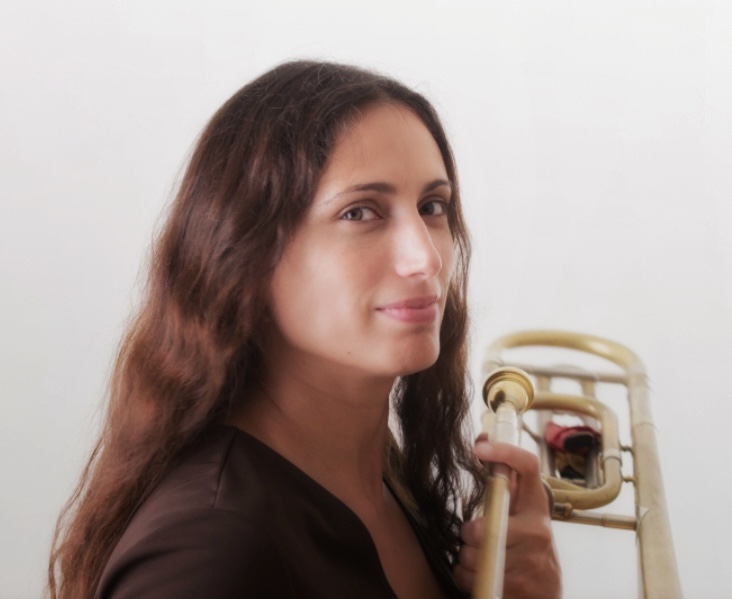 Israeli born and raised trombonist and composer Reut Regev has been out in the New York scene creating and exploring music for over 20 years. Reut enjoys playing with some of the most influential experimental composers and New York bands blending styles and cultures, and traditional sounds as well. She has recorded and toured with Cocomama, Anthony Braxton, Butch Morris, Elliott Sharp, Burton Greene, Hazmat Modine, Metropolitan Klezmer, Joe Battan, and many more.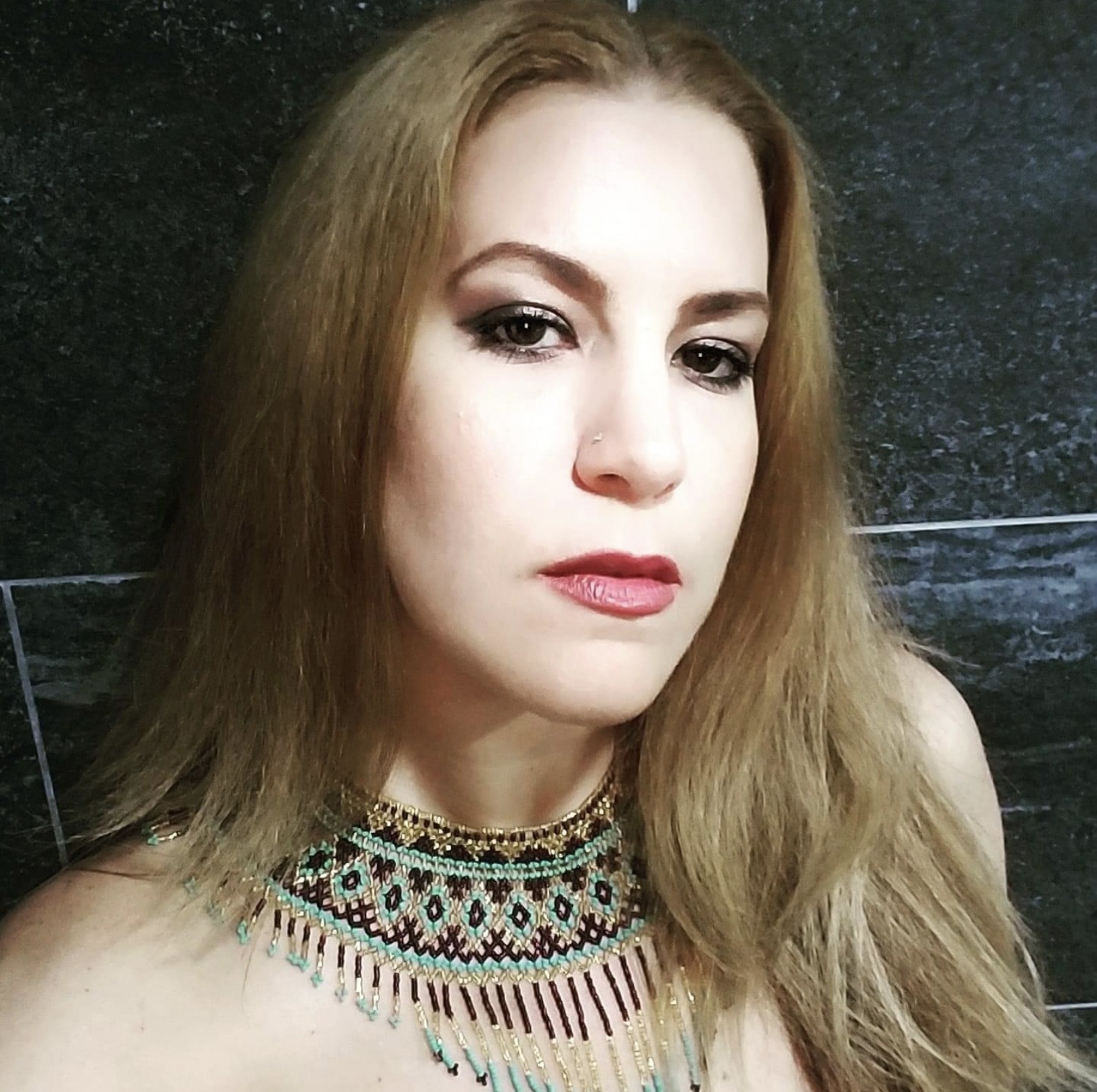 Vocalist, pianist, composer and Grammy nominee Ariacne Trujillo began her career as a child prodigy winning many prestigious awards in her native Cuba. Since arriving in NYC in 2002 and winning a residency fellowship in music composition at the Virginia Center for the Creative Arts, she has been in numerous significant projects including the 14-piece Timba band "La Bola" where she was the musical director, pianist and vocalist as well as playing piano and singing with the world renowned Pedrito Martinez Group for over 10 years.
Eli Yamin is a pianist, composer, singer, producer and educator who has been spreading the joy of jazz throughout his work for 30 years, including 10 years as founding director of Jazz at Lincoln Center's Middle School Jazz Academy, and 17 years leading Jazz Power Initiative. For WBGO/Jazz 88 he produced Portraits in Blue with Bob Porter, Jazz From the Archives with the Institute of Jazz Studies and hosted Sunday Morning Harmony, and for Sirius/XM he hosted Swing Street.
Photos: Eli Yamin by Enid Farber
Media Contact:
(917) 818-1759
email hidden; JavaScript is required
Follow us @
Facebook: fb.com/jazzpowerinitiative
Instagram: @jazzpowerinitiative
Web: jazzpower.org