Jazz Power Holiday Celebration
Sunday, December 19, 2021 at 2pm
Jazz Power Initiative presents
"Jazz Power Holiday Celebration"
Intergenerational Jazz Power Jam at
The National Jazz Museum in Harlem
featuring Evan Christopher with special guest Jon-Erik Kellso
and the Jazz Power Band with Eli Yamin
 New York City, November 23, 2021 – In December, Jazz Power Initiative (JPI) welcomes jazz clarinetist Evan Christopher and trumpeter Jon-Erik Kellso in performance, with Eli Yamin and the Jazz Power Band, for a "Jazz Power Holiday Celebration" on Sunday, December 12, 2021 at 2pm.
Presented at The National Jazz Museum in Harlem, our INTERGENERATIONAL JAZZ POWER JAM series continues live in-person on Sunday, December 12, 2021. Due to COVID-19 restrictions, audience attendance at the museum is very limited; for more information, please contact us at: email hidden; JavaScript is required.
Our December Intergenerational Jazz will also premiere online for virtual audiences on Sunday, December 19, 2021 at 2pm. Sign up to tune in through Facebook and YouTube at: jazzpower.org/powerjam2021.
Produced by Jazz Power Initiative, a Northern Manhattan community arts non-profit organization for jazz music education and performance, our December Intergenerational Jazz Power Jam showcases the extraordinary improvisational wizardry of our featured artists, clarinetist Evan Christopher and trumpeter Jon-Erik Kellso, with the Jazz Power Band, hosted by Eli Yamin.
For our audiences of all ages:
Help us showcase your Holiday at December's Intergenerational Jazz Power Jam!
Dancer, musicians, singers, and poets are invited to participate in our jam by submitting a video from 10 seconds, to up to 3 minutes here.
This month's theme: A JAZZ HOLIDAY CELEBRATION
"The 30-year collaboration of clarinetist Evan Christopher and trumpeter Jon-Erik Kellso is one for the record books. Filled with "jazz joy" and shared inspiration, our featured artists embody a perfect musical celebration for the holiday season!" notes Eli Yamin, JPI's co-founder and Managing and Artistic Director.
INTERGENERATIONAL JAZZ POWER JAM is presented by The National Jazz Museum in Harlem and produced by Jazz Power Initiative, a Northern Manhattan community arts non-profit organization for jazz music education and performance. We thank all of our supporters: The New York State Council for the Arts; The New York City Department of Cultural Affairs; the New York City Council and Council Member Ydanis Rodriguez; The Miranda Family Fund; The Louis Armstrong Educational Foundation, and our individual donors.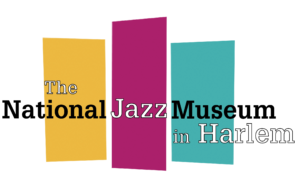 The National Jazz Museum in Harlem is a museum dedicated to preservation and celebration of the jazz history of Harlem, Manhattan, New York City. Their vision is to make jazz accessible to everyone on the planet. They are a living, evolving museum for the people, center for jazz and a place in Harlem where visitors gather to enjoy history and music, and where artists come to play, rehearse, create or drop-in, even when no one else is there, just to be in the space that so many others have passed through.
About the artists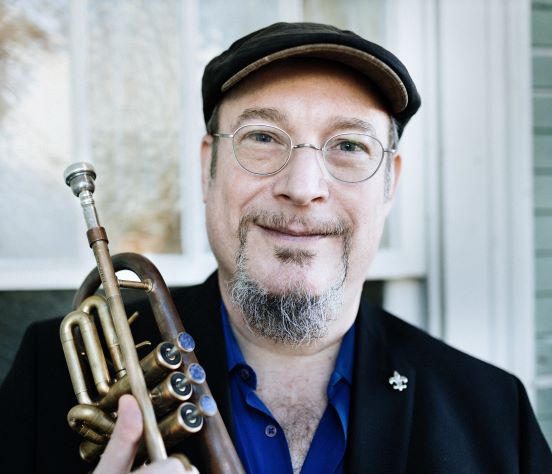 Evan Christopher, Clarinetist, combines virtuosity, immaculate taste and enthusiasm with a commitment to exploring the full range of possibilities in the New Orleans clarinet tradition. His highly personal approach strives to extend the legacies of early clarinet heroes such as Sidney Bechet, Barney Bigard and Omer Simeon. Critics remarking on his dynamic expressiveness have coined his style "close-encounter music" (NEW YORK TIMES) and have called his respect for the music of New Orleans, "a triumph, joining the present seamlessly to a glorious past." (THE OBSERVER, UK).
Since moving from Detroit to New York City in 1989, trumpeter Jon-Erik Kellso's varied career as a performer, recording-artist and educator is distinguished by his deep knowledge of his instrument's voice throughout American popular music. A wide array of musical stylists – including Catherine Russell, Rachael & Vilray, and Wynton Marsalis – all find, in Jon-Erik, a masterful player who deftly elevates the trumpet's traditional vocabulary into something contemporary and personal. This is also evidenced in his educational videos for Jazz at Lincoln Center's Jazz Academy and, when not touring, regular performances with his EarRegulars (at the historic Ear Inn Sundays since 2007), tenure as the featured trumpet soloist with Vince Giordano's Nighthawks (currently at Bond 45 in the Hotel Edison), and performances at important NYC venues, including Birdland, Smalls and Cafe Bohemia. His sound is recognizable in television and movie soundtracks, such as "Ghost World," "The Aviator," "Bessie," "The Marvelous Mrs. Maisel," and "Boardwalk Empire" for which the Nighthawks won a Grammy, as well as over 100 recordings including his most recent CD "Sweet Fruits, Salty Roots."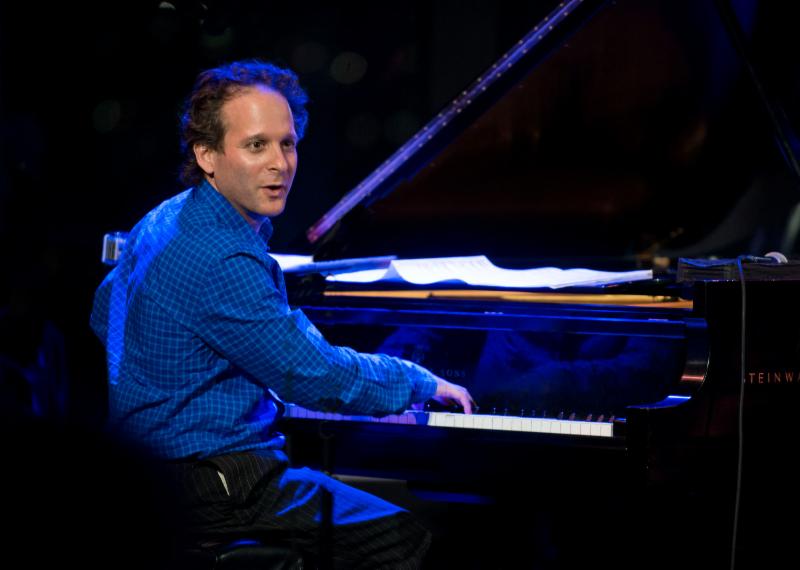 Eli Yamin is a pianist, composer, singer, producer and educator who has been spreading the joy of jazz throughout his work for 30 years, including 10 years as founding director of Jazz at Lincoln Center's Middle School Jazz Academy, and 17 years leading Jazz Power Initiative. For WBGO/Jazz 88 he produced Portraits in Blue with Bob Porter, Jazz From the Archives with the Institute of Jazz Studies and hosted Sunday Morning Harmony, and for Sirius/XM he hosted Swing Street.
Photos: Jon-Erik Kellso by April Renae; Evan Christopher by Curtis Knapp; Eli Yamin by Enid Farber
Media Contact:
(917) 818-1759
email hidden; JavaScript is required
Follow us @
Facebook: fb.com/jazzpowerinitiative
Instagram: @jazzpowerinitiative
Web: jazzpower.org
###