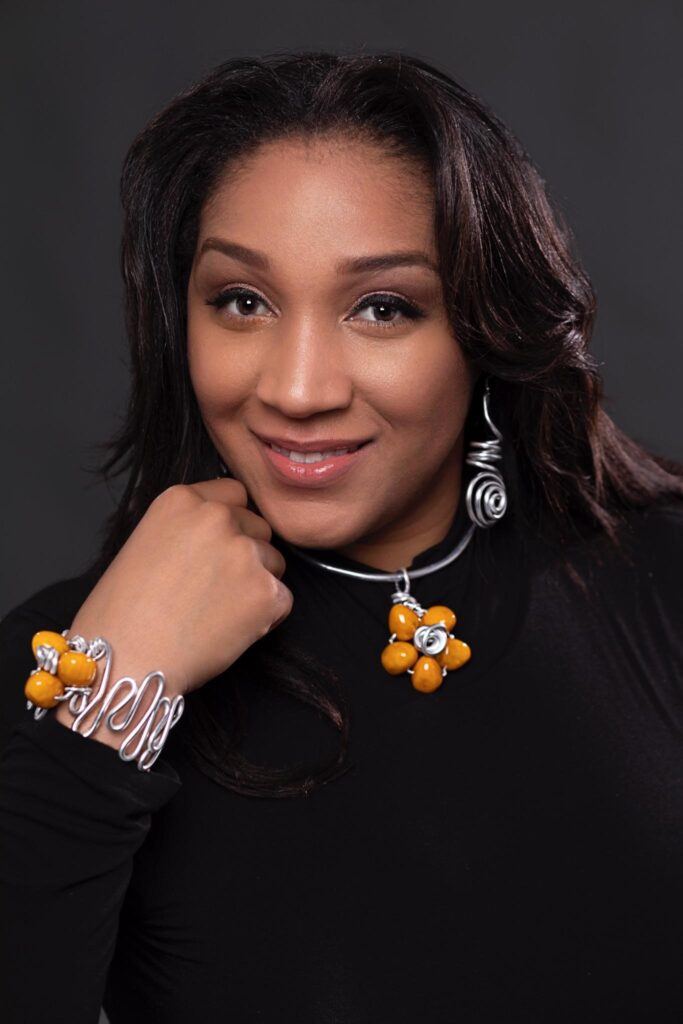 "All Or Nothing"
Intergenerational Jazz Power Jam at
The National Jazz Museum in Harlem featuring Trineice Robinson with Don Braden, Sunday, November 14, 2021 at 2pm
New York City, November 1, 2021 – In November, Jazz Power Initiative (JPI) welcomes jazz vocalist Trineice Robinson in performance with Don Braden and the Jazz Power Band, to salute her debut recording, "All Or Nothing"!
Presented at The National Jazz Museum in Harlem, our INTERGENERATIONAL JAZZ POWER JAM series continues live in-person on Sunday, November 14, 2021. Due to COVID-19 restrictions, seating at the museum is very limited; for more information please contact: email hidden; JavaScript is required
Produced by Jazz Power Initiative, a Northern Manhattan community arts non-profit organization for jazz music education and performance, our November Intergenerational Jazz Power Jam showcases vocalist Trineice Robinson to celebrate her debut album, "All Or Nothing" – live and in person, this very special Jam features Eli Yamin (piano), Paul Beaudry (bass), Dwayne "Cook" Broadnax (drums), Trineice Robinson (vocalist), and Don Braden (saxophone.)
"Trineice Robinson brings tremendous knowledge and soul whenever she sings. Her vibrant spirit makes you smile and her deep sound resonates to your core." – Eli Yamin, JPI's co-founder and Managing and Artistic Director.
INTERGENERATIONAL JAZZ POWER JAM is presented by The National Jazz Museum in Harlem and produced by Jazz Power Initiative, a Northern Manhattan community arts non-profit organization for jazz music education and performance. We thank all of our supporters: The New York State Council for the Arts; The New York City Department of Cultural Affairs; the New York City Council and Council Member Ydanis Rodriguez; The Miranda Family Fund; The Louis Armstrong Educational Foundation, and our individual donors.
The National Jazz Museum in Harlem is a museum dedicated to preservation and celebration of the jazz history of Harlem, Manhattan, New York City. Their vision is to make jazz accessible to everyone on the planet. They are a living, evolving museum for the people, center for jazz and a place in Harlem where visitors gather to enjoy history and music, and where artists come to play, rehearse, create or drop-in, even when no one else is there, just to be in the space that so many others have passed through.
*For our online open broadcast: Tune in on Sunday, November 21st, 2021 at 2 pm through Facebook and YouTube at jazzpower.org/powerjam2021.
About the artists:
Trineice Robinson – Vocalist: Trineice has dedicated her career to performing and developing resources for teaching jazz, gospel/Christian, R&B, rock, country, and pop singing styles in an applied/private voice lesson setting. In addition to releasing her debut album, All Or Nothing, she maintains a busy schedule as a singer in a variety of styles while holding a faculty position at Princeton University as the jazz voice instructor, lecturer, and director of the Jazz Vocal Collective Ensemble. She serves on the National Faculty in the academic division of Gospel Music Workshop of America, serves as the Executive Director of the African American Jazz Caucus, Inc., serves as a Board of Director for the Jazz Education Network, serves on the Editorial Board of the Journal of Singing, and is a member of the distinguished American Academy of Teachers of Singing. Dr. Trineice created Soul Ingredients®, a teaching methodology for developing a singer's musical style/interpretation in African American folk based music styles (i.e., jazz, gospel, R&B, blues, etc.). This methodology shows students how to take their personal experiences, musical influences and models, and execute the different components in a manner that is personal to the singer/performer's own personal expression.
Don Braden is a Jazz musician of the highest caliber. For over 30 years he has toured the world leading his own ensembles on saxophone and flute, as a special guest, and as a sideman with Jazz greats Betty Carter, Wynton Marsalis, Freddie Hubbard, Tony Williams, Roy Haynes, and many others. He has composed music for ensembles ranging from duo to full symphonic orchestra, in many styles, for recordings (including 19 CDs as a leader and over 80 as a sideman), film, and the television networks Nickelodeon and CBS. Braden is a leading arranger of contemporary standards, and has built a solid collection of newer American songs into his Jazz repertoire. He is also a world-renowned educator, having spent over two decades giving master classes at countless schools and universities, and running first class educational programs such as the Litchfield Jazz Camp, NJPAC's Wells Fargo Jazz For Teens, and most recently, the Harvard University Monday Jazz Band. He is an imaginative, technically excellent, soulful saxophonist, and his harmonic and rhythmic sophistication give him a unique approach to improvising as well as composing and arranging. Most important of all: he has a beautiful sound, and he swings! All this combines with his joyous yet disciplined personality to make him one of the most important musicians working today.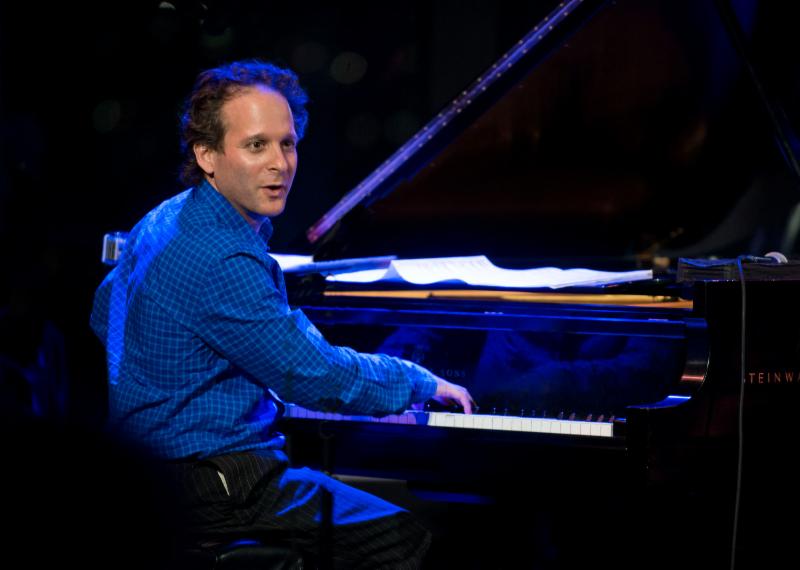 Eli Yamin, Managing and Artistic Director and producer is a pianist, composer, singer, and educator who has been spreading the joy of jazz through his work for 30 years including 10 years as founding director of Jazz at Lincoln Center's Middle School Jazz Academy and 17 years leading Jazz Power Initiative. For WBGO/Jazz 88 he produced Portraits in Blue with Bob Porter, Jazz From the Archives with the Institute of Jazz Studies and hosted Sunday Morning Harmony and for Sirius/XM he hosted Swing Street.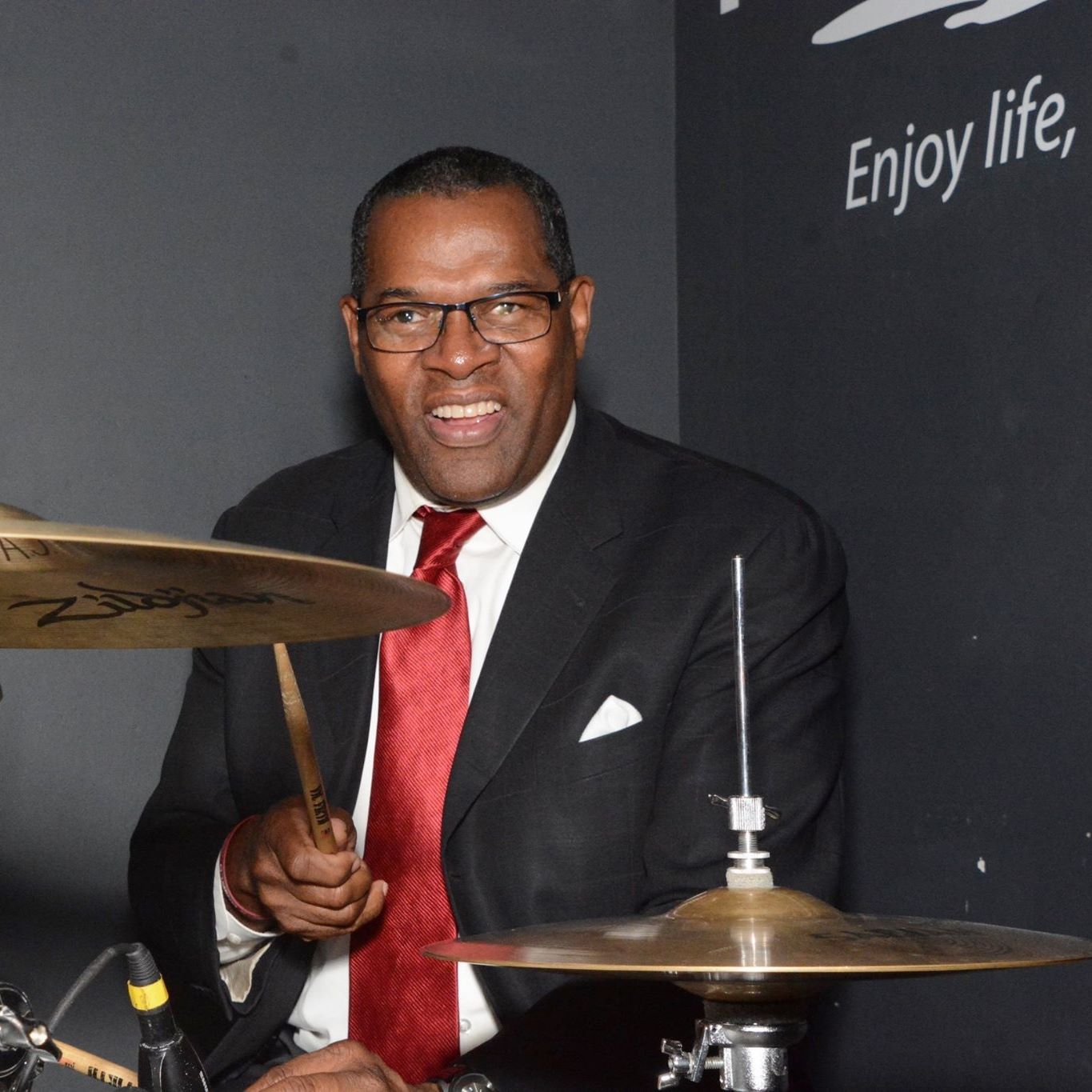 Dwayne "Cook" Broadnax was born in Philadelphia but now lives in Brooklyn, New York where he teaches Trap Drum Set Concepts at the Brooklyn campus of Long Island University. He received his B.A. in jazz performance from Berklee College of Music in Boston. Cook was the drummer for the late great jazz vocalist Little Jimmy Scott for 14 years up until his death in 2014. He has also played with Kevin Eubanks, Johnny Copeland, Savion Glover, Eartha Kitt, Rachell Ferrell and saxophonist Illinois Jaquet. Mr. Broadnax has recorded with actress/model/singer Vanessa Williams, Jimmy Scott, Vanessa Rubin and Grammy Award winner Johnny Copeland. Mr. Broadnax performed in the blockbuster-hit Spike Lee movie Malcolm X and recently appeared on the hit television show Madame Secretary on CBS. Drummer for Concord church for over ten years, his self-produced debut CD is entitled Finally Mine. Cook is the proud father of 2 children.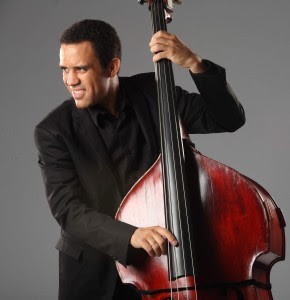 Paul Beaudry – Bassist, composer, producer, and educator Paul Beaudry is a San Francisco native now residing in New York City. Since relocating to New York in early 2001, Beaudry has toured worldwide as a sideman with Steve Turre, Wycliffe Gordon, Allan Harris, Charenee Wade, Dee Daniels, Wynard Harper and Eric Lewis and also performed in concerts or on recordings with such jazz greats as Clark Terry, Grady Tate, Jimmy Cobb, Charlie Persip, Frank Wess, Cecil Bridgewater, Billy Harper, Eddie Henderson, Roy Hargrove, Johnny O'Neal, Cynthia Scott, Bruce Barth and Dave Valentine. He has toured in over 35 countries, played on over 50 commercially released recordings including a Grammy Award winning Stephen Colbert project and is the leader of the quartet Paul Beaudry & Pathways. In 2010 his ensemble released its self-titled debut on Dancing Spirit Records and its follow up release Americas on Soundkeeper Recordings in 2012. The group has done several tours for the U.S. Department of State's Bureau of Educational and Cultural Affairs as U.S. cultural jazz ambassadors giving concerts and workshops to diverse audiences of all ages. In 2018 Beaudry released his long-awaited New Tomorrows recording featuring guitarist Adam Rafferty, also on Dancing Spirit Records. The project contains many of his original compositions and arrangements with strings. Beaudry is also currently a bandleader for Jazz At Lincoln Center's Jazz For Young People program and serves on faculty at the Teachers College at Columbia University.
Jazz Power Initiative (JPI) is a non-profit, 501 (c) (3) organization co-founded in 2003 by Managing and Artistic Director Eli Yamin. Jazz Power serves thousands of New Yorkers and visitors annually – students, teachers, artists, and general audiences, ages 8-80+, to build more creative and inclusive communities through jazz music education and performance. Led by highly experienced teaching and performing artists who are award-winning jazz music and performing arts professionals, JPI offers multidisciplinary training, scholarships and performance opportunities to New York City youth, ages 8-22, from every economic and social milieu at no cost to families. Our programs include our after-school youth workshops at the United Palace; our monthly Intergenerational Jazz Power Jam series at the National Jazz Museum in Harlem, and our annual Jazz Power Summer Institute at Lehman College (CUNY) for artists and educators.
Media Contact:
(917) 818-1759
email hidden; JavaScript is required
Follow us!
Facebook: fb.com/jazzpowerinitiative
Instagram: @jazzpowerinitiative
Web: jazzpower.org
###