Intergenerational Jazz Power Jam returns live to National Jazz Museum in Harlem
New York City, September 7, 2021 – After a joyful return to live in-person performance at Jazzmobile in July at Marcus Garvey Park in Harlem, Jazz Power Initiative (JPI) is excited to kick off our new season of INTERGENERATIONAL JAZZ POWER JAM. Come join us live in-person on Sunday, September 12, 2021 at 2 PM EST in collaboration with The National Jazz Museum in Harlem for "Welcome to the Jazz Power Reunion," our September Intergenerational Jazz Power Jam, a fun, family-friendly celebration featuring performances by Eli Yamin (piano), Antoinette Montague (voice), Claire Daly (baritone sax), Steven Oquendo (trumpet), Jason Clotter (bass), David F. Gibson (drums), Annette A. Aguilar (percussion) — and surprise guests!
Please note: Due to covid-19 restrictions, seating at the museum is very limited! You can tune in online at Facebook and YouTube Live and join us here at: jazzpower.org/powerjam2021 at 2 PM EST on Saturday, September 12.
"We are excited to be back at National Jazz Museum in Harlem – performing live with a band of stellar musicians all together again – and ready to raise the roof on this season," notes jazz pianist and host, Eli Yamin. Jazz Power Initiative's Managing and Artistic Director.
For our audiences of all ages: We hope to see you join in throughout our season!
INTERGENERATIONAL JAZZ POWER JAM is presented by The National Jazz Museum in Harlem and produced by Jazz Power Initiative, a Northern Manhattan community arts non-profit organization for jazz music education and performance. We thank all of our supporters: The New York State Council for the Arts and the NY State Legislature; The New York City Department of Cultural Affairs; the New York City Council and Council Member Ydanis Rodriguez; The Miranda Family Fund; The National Jazz Museum in Harlem; The Louis Armstrong Educational Foundation, and our individual donors.
About the artist: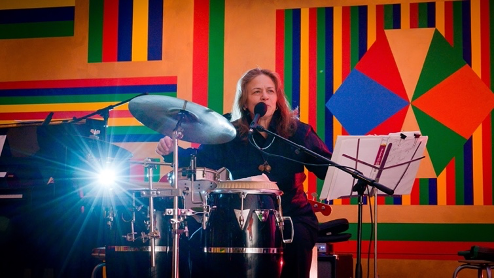 Annette A Aguilar is a Nicaraguan-American percussionist, bandleader, and educator. Originally from San Francisco's Mission District, Annette Aguilar, formed her Latin and Brazilian Jazz group, Annette A. Aguilar & StringBeans in 1992 inspired by her mentors Mongo Santamaria and Ray Barreto. Selected three times as Latin Jazz Ambassadors by the U.S. State Department in affiliation with the Kennedy Center and Jazz at Lincoln Center, the group has toured South Africa, Rwanda, Ethiopia, Kenya, Tanzania, and Madagascar (where they performed for the president), sharing their knowledge of music from the Americas and the Caribbean. In 2015, Aguilar was honored in a large mural honoring Latin Jazz musicians from San Francisco and veteran broadcaster Chata Gutierrez in the historic Mission District on 24th Street and South Van Ness. 
Claire Daly has been a leading figure on the bari sax, based in NYC for many years. She is the first female bari saxophonist to release a CD as a leader ("Swing Low" in 1999). Since then, several of her CDs have been on the jazz radio charts and she has carved out her legacy as a player and educator. Her most recent re-release in 2020 is a tribute to the great Rahsaan Roland Kirk (with Eli Yamin on piano!). Claire's life has been dedicated to this music and the people that make it.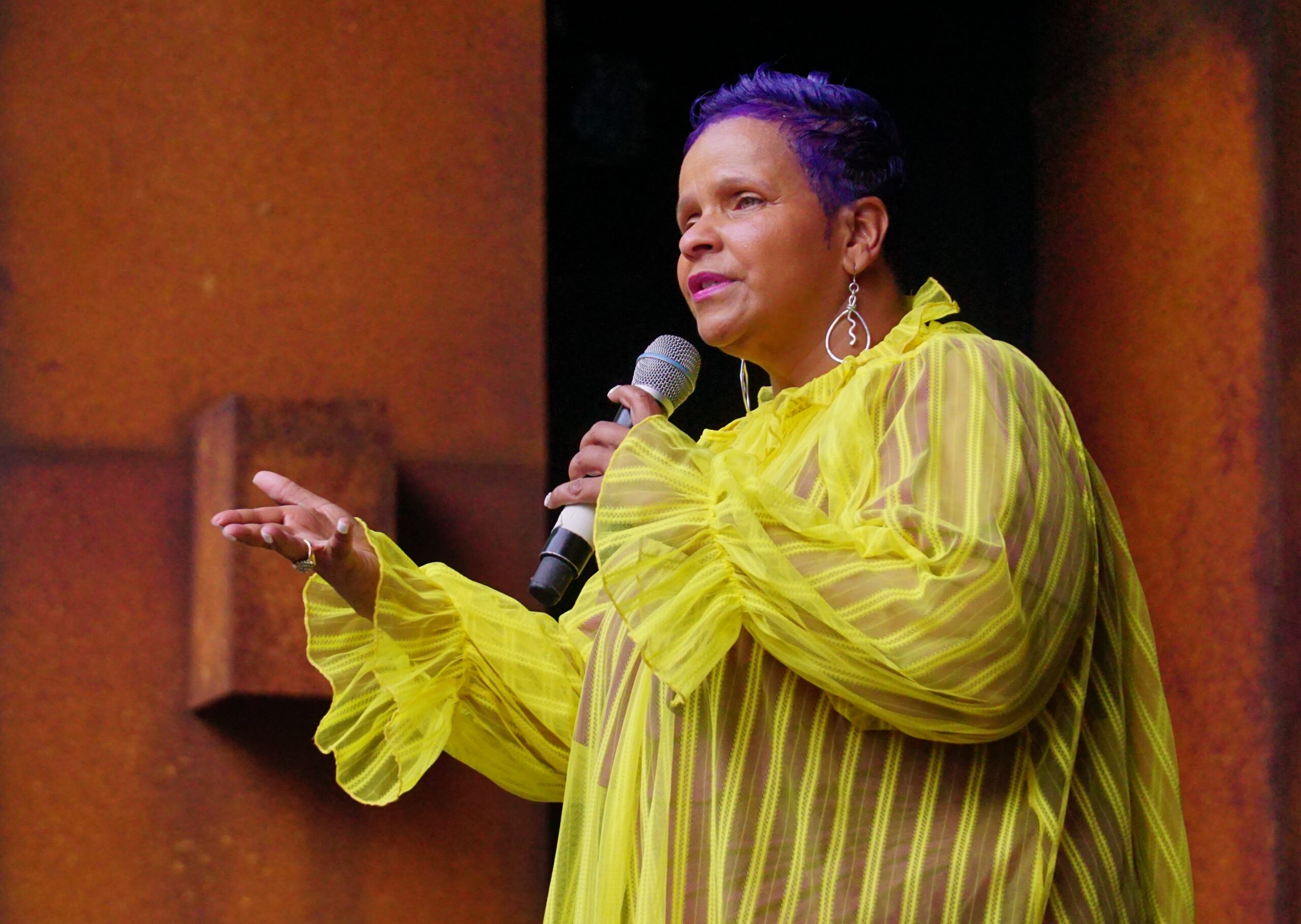 Antoinette Montague, "Jazz Woman to the Rescue", is an esteemed Award Winning jazz and blues singer and entertainer who has performed internationally as a cultural ambassador for the U.S. Department of State. Antoinette led Jazz Power Initiative's first residency at Administration for Children's Services last year, has attended multiple Jazz Power Initiative Training Institutes, and is a Level III Certified Teacher of Somatic Voicework, the LoVetri Method (™). She is a WHCR radio host and educator at Jazz Power Initiative, The New School, Marymount College Manhattan, Newark School of the Arts, Music on the Inside and Jazzmobile. She is the co-producer and host of the zoom series "Music While We're Inside," in the process of developing Jazz Woman to the Rescue Radio Station, host on Heat FM radio and a member of the WBGO Community Advisory Board. Ms. Montague has mentored dozens of young jazz musicians and vocalists over the past twenty years passing on the knowledge of her experience and what she learned from her mentors Carrie Smith and Etta Jones. Her latest CD is "World Peace in the Key of Jazz," with Danny Mixon, Paul Beaudry, Winard Harper, Jay Hoggard, and King Solomon Hicks. 
Jason Clotter, a bassist from Puerto Cortes Honduras immigrated to New York City as a teenager. A recent graduate of SUNY Purchase, Jason has been playing nightly with a wide range of jazz artists including Eli Yamin, Samara Joy, Stacy Dillard, Joe Farnsworth, Vincent Gardner, Marquis Hill, Wallace Roney, Eric Lewis, Steve Davis, Michael Mwenso, Anthony Wonsey and many more. He has performed at venues around the world including Jazz at Lincoln Center, Smalls Jazz Club, Smoke Jazz Club, Grand Ole Opry and Reduta Jazz Club (Czech Republic). It is Jason's mission to create beautiful music and keep the music alive and going strong.
Philadelphia-born musician, David F. Gibson, toured extensively and recorded with the Count Basie Orchestra under the direction of Frank Foster. David has also performed with a host of artists and ensembles, including Joe Williams, Clark Terry, the Sun Ra Arkestra, the Odean Pope Saxophone Choir, the Diane Schuur Trio, the Duke Ellington Orchestra, and the Woody Herman Orchestra. Music critic, Chip Deffa (the New York Post) says that "Gibson's drumming is strong and fluid and as satisfying as any drummer I heard in years." Music critic Jerry Carrier (the Philadelphia Daily News) says," Gibson may be the ultimate band drummer." He is also featured on recordings that include Diane Schuur's Music is My Life and Harry Sweets Edison's Live at the Iridium. He is an adjunct faculty member at the New School for Jazz and Contemporary Music and earned a Bachelor of Music degree from Temple University.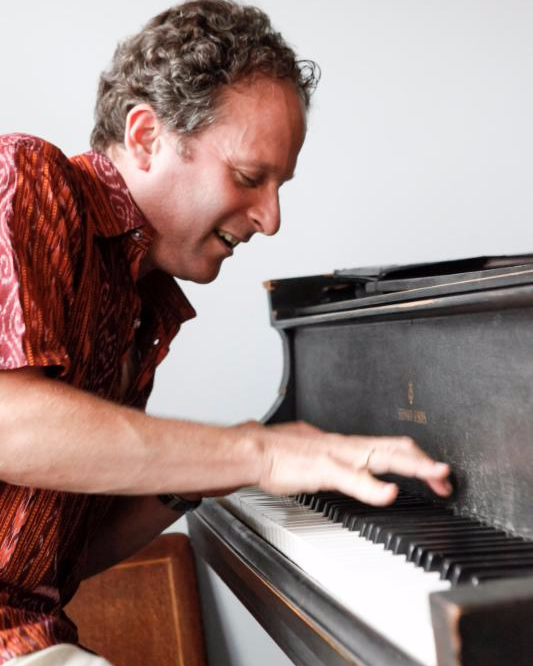 Pianist, composer, host and producer Eli Yamin has dedicated his life to performing, teaching and building community through jazz. He has performed and toured as a jazz ambassador for the United States in over 25 countries, and at Lincoln Center, Carnegie Hall, the Kennedy Center, and the White House. He co-founded and now directs Jazz Power Initiative, a non-profit organization dedicated to transforming lives through jazz arts education and performance. His three youth-centered musicals have been performed internationally and across the U.S. including Message From Saturn, about the healing power of the blues, to be presented with Jazzmobile this summer. Eli's book, So You Want to Sing the Blues: A Guide For Performers was published in collaboration with the National Association of Teacher of Singing (NATS). He holds a Masters in Music Education from Lehman College, City University of New York and is working towards his Doctor of Musical Arts degree at Stony Brook, State University of New York.


Steven Oquendo, a Dominican Washington Heights native, is a trumpeter, composer, arranger, educator and leader of The Steven Oquendo Latin Jazz Orchestra (SOLJO), a 19-piece big band captivating audiences with its unique combination of modern jazz and palladium era Afro Cuban, Latin Jazz, salsa, and mambo classics. He is Associate Conductor of the first New York All-City Latin Jazz Ensemble as well as Music Director at Pelham Preparatory Academy in the Bronx. Mentored by trumpet stars Jon Faddis and Wynton Marsalis, Oquendo has toured internationally and recorded and/or performed with a wide range of artists including: Celia Cruz, Ruben Blades, Eddie Palmieri, Juan Luis Guerra, Arturo Sandoval, The Machito Orchestra, The Tito Rodriguez Orchestra, Milly Quezada, La India, and Ray Santos.
About Jazz Power Initiative
Jazz Power Initiative (JPI) is a non-profit, 501 (c) (3) organization founded in 2003. Jazz Power serves thousands of New Yorkers and visitors annually – students, teachers, artists, seniors and general audiences, ages 8-80+, to promote youth development, and build more creative and inclusive communities through jazz music, theater and dance education and performance. Led by highly experienced teaching and performing artists who are award-winning jazz, theater and dance professionals, JPI offers multidisciplinary training, scholarships and performance opportunities to New York City youth, ages 8-22, from every economic and social milieu at low or no cost to families, with extended outreach to students in under-served New York City public schools in Northern Manhattan. We currently engage hundreds of students and their teachers annually, providing after-school instruction mainly in Harlem, Washington Heights and Inwood (where our offices are located) and the Bronx. Our programs include after-school youth workshops at the United Palace; our monthly Intergenerational Jazz Power Jam at the National Jazz Museum in Harlem; local community senior center workshops, and our annual Jazz Power Summer Institute at Lehman College (CUNY) for artists and educators.  
About The National Jazz Museum in Harlem
The National Jazz Museum in Harlem is a thriving center for jazz that stimulates hearts and minds, and reaches out to diverse audiences to enjoy this quintessential American music. The Museum is committed to keeping jazz present and exciting in the lives of a broad range of audiences — young and old, novice and scholar, artist and patron, enthusiast and curious listener. Each year, the Museum produces and presents nearly 100 free programs in New York City, engages hundreds of professional jazz artists and reaches nearly 20,000 people from around the world. 
Media Contact: Janny Gonzalez, JPI Director of Business Affairs 
(917) 818-1759 
info@jazzpower.org 
Follow us! 
Facebook: fb.com/jazzpowerinitiative  
Instagram: @jazzpowerinitiative 
Web: jazzpower.org