A World Of Change
April Intergenerational Jazz Power Jam
Knoel Scott from Sun Ra's House at the Charlie Parker Jazz Power ON, June 2020
Intergenerational Jazz Power Jam will stream live on Sunday, April 11th at 3pm from Upper Manhattan.
New York City, April 6, 2021 – Jazz Power Initiative (JPI) continues its 2021 season of INTERGENERATIONAL JAZZ POWER JAM on Sunday, April 11, 2021 at 3 PM EST on Facebook Live and YouTube. In collaboration with The National Jazz Museum in Harlem, "World of Change" is our April Intergenerational Jazz Power Jam.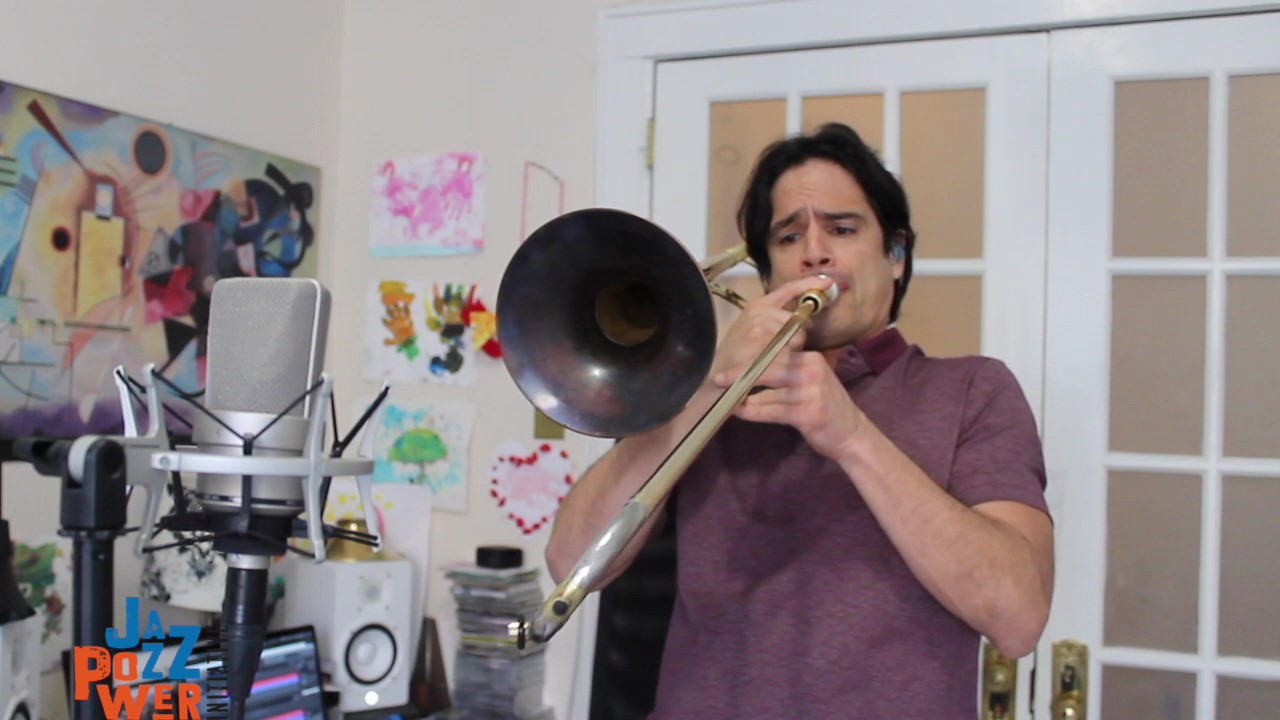 From our first-ever live-streamed LATIN JAZZ POWER ON JAM a year ago as the worldwide pandemic spread, to our global dance and music spotlight last month with SWINGING INTO SPRING, the intergenerational whirlwind of talent that joined us to come together online over the past year helped us to stay connected and inspired. For us, like you, it has been a world of change! Audiences of all ages are invited to participate.
Tune in through Facebook and YouTube Live at jazzpower.org/powerjam2021 at 3 PM EST.
Hosted by Jazz Power Initiative's Managing and Artistic Director Eli Yamin, our April Intergenerational Jazz Power Jam is a fun, friendly-family celebration featuring performances by Knoel Scott (saxophone), Jerry Madera (upright bass), Karen Joseph (flute), Alberto Toro (flute/saxophone), Nicki Denner (piano), Steven Oquendo (trumpet), Wilson Torres (percussion), Zaccai Curtis (piano), Eddie Venegas (violin and trombone), Dwayne "Cook" Broadnax (drums), Bruce Edwards (guitar), Chris Byars (saxophone), Shireen Dickson (dance), Mickey Davidson (dance), Frank Owens (piano), Max Pollak (tap and body percussion), Jennifer Vincent (bass), Ximena Salgado (dance), Annette A. Aguilar (percussion), and Eli Yamin (piano).
For our audiences of all ages: 
Help us to showcase you at April's Intergenerational Jazz Power Jam!
PASS THE MIC
Dancers, musicians, singers, and poets are all invited to participate by submitting a video from 10 seconds to 3 minutes here, to spotlight their own WORLD OF CHANGE.
With our thanks to our supporters: The New York City Department of Cultural Affairs with the New York City Council and Council Member Ydanis Rodriguez; the Hispanic Federation; The Miranda Family Fund; The Upper Manhattan Empowerment Zone; Lower Manhattan Cultural Council; The New York State Council for the Arts; The National Jazz Museum in Harlem; The Louis Armstrong Educational Foundation; Manhattan Borough President Gale Brewer; and Jazz Power Initiative's individual supporters.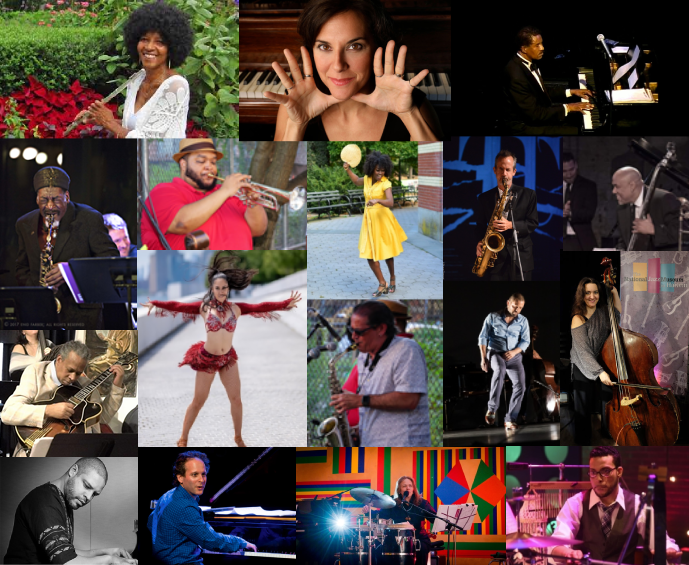 About Jazz Power Initiative
---
Jazz Power Initiative (JPI), a non profit, 501 (c) (3) organization since 2003, serves over 3100 New Yorkers and visitors annually – students, teachers, artists, seniors and general audiences, ages 8-80+, to promote youth development, and build more creative and inclusive communities through jazz music, theater and dance education and performance. Led by highly experienced teaching artists who are award-winning jazz, theater and dance professionals, JPI offers multidisciplinary training, scholarships and performance opportunities to New York City youth, ages 8-19, from every economic and social milieu at low or no cost to families, with extended outreach to students in under-served New York City public schools in Northern Manhattan. We currently engage over 500 students and their teachers annually, providing after-school instruction mainly in Harlem, Washington Heights and Inwood (where our offices are located) and the Bronx. Our programs include after-school youth masterclasses at the United Palace; our monthly Jazz Power Jam at the National Jazz Museum in Harlem; local community senior center workshops, and our annual Jazz Power Institute at Lehman College (CUNY) for artists and educators.
About The National Jazz Museum
---
The National Jazz Museum in Harlem is a thriving center for jazz that stimulates hearts and minds, and reaches out to diverse audiences to enjoy this quintessential American music. The Museum is committed to keeping jazz present and exciting in the lives of a broad range of audiences — young and old, novice and scholar, artist and patron, enthusiast and curious listener. Each year, the Museum produces and presents nearly 100 free programs in New York City, engages hundreds of professional jazz artists and reaches nearly 20,000 people from around the world.
Media Contact:
Name: Janny Gonzalez
Title: Director of Business Affairs
Phone: (917) 818-1759
Email address: email hidden; JavaScript is required