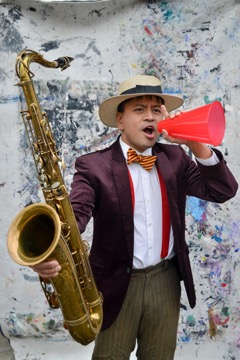 Intergenerational Jazz Power Jam will stream live on Sunday, May 9 at 3pm from Upper Manhattan.
New York City, April 19, 2021 – Jazz Power Initiative (JPI) continues its 2021 season of INTERGENERATIONAL JAZZ POWER JAM on Sunday, May 9, 2021 at 3 PM EST on Facebook Live and YouTube. In collaboration with The National Jazz Museum in Harlem, "Creativity, Community and Connection" is our May Intergenerational Jazz Power Jam.
In collaboration with The National Jazz Museum in Harlem and Jazzcorner, "Creativity, Community and Connection" – our May 2021 Intergenerational Jazz Power Jam is produced by Jazz Power Initiative, the uptown New York City based non profit organization transforming lives through jazz arts education and community programs.
Tune in through Facebook and YouTube Live at jazzpower.org/powerjam2021 at 3 PM EST.
Hosted by Jazz Power Initiative's Managing and Artistic Director Eli Yamin, our May Intergenerational Jazz Power Jam is a fun, friendly-family celebration featuring performances by Jon Irabagon, (saxophone), Lonnie Plaxico (bass) and Eli Yamin (piano).
For our audiences of all ages:
Help us to showcase you at the May Intergenerational Jazz Power Jam!
PASS THE MIC
Dancers, musicians, singers, and poets are all invited to participate by submitting a video from 10 seconds to 3 minutes here, to spotlight their own Creativity, Community and Connection
With our thanks to our supporters: The New York City Department of Cultural Affairs with the New York City Council and Council Member Ydanis Rodriguez; the Hispanic Federation; The Miranda Family Fund; The Upper Manhattan Empowerment Zone; Lower Manhattan Cultural Council; The New York State Council for the Arts; The National Jazz Museum in Harlem; The Louis Armstrong Educational Foundation; Manhattan Borough President Gale Brewer; and Jazz Power Initiative's individual supporters.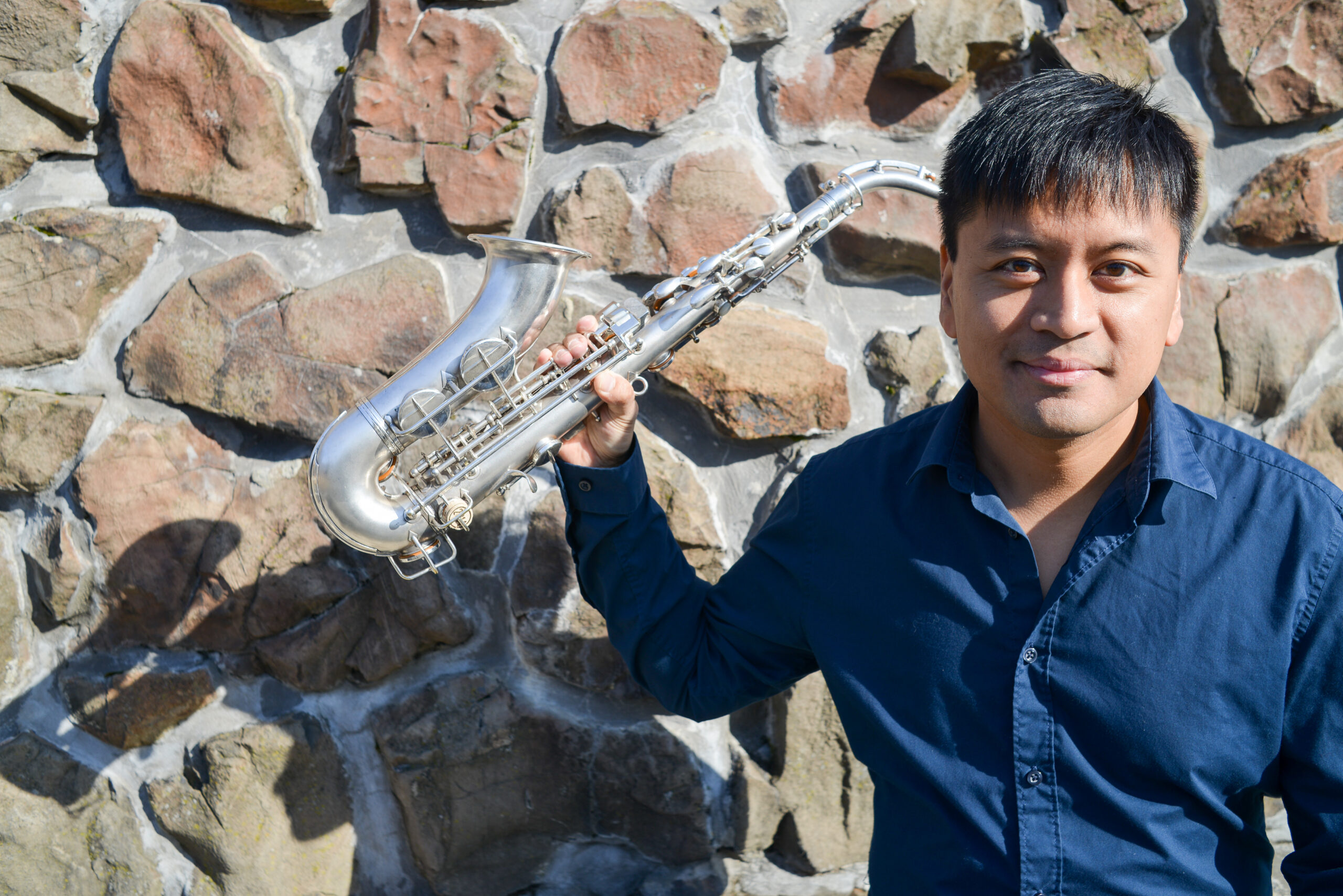 Chicago-born, first generation Filipino- American Jon Irabagon is one of the most diverse saxophonists, bandleaders and composers of his generation, intensely studying the jazz tradition while championing and embracing experimental and modern atonal directions in his bands.   Irabagon has been an integral member of many of today's notable ensembles, including the Dave Douglas Quintet, the Mary Halvorson Quintet, Septet and Octet, Barry Altschul's 3Dom Factor, Ralph Alessi's This Against That and Moppa Elliott's Mostly Other People do the Killing.  He has also shared the stage with the Lincoln Center Jazz Orchestra, the Maria Schneider Orchestra, Kenny Wheeler, the Vanguard Jazz Orchestra, Barry Harris and many more.  He has over a dozen albums as a leader ranging from solo saxophone outings through to large ensemble compositions, with most of his albums being released by his own record label Irabbagast Records.  Irabagon has been honored with grants and support from New Jazz Works at Chamber Music America, a touring grant from the Jazz Roads program from South Arts and an international touring grant from USArtists as well as commissions from the Shifting Foundation and the Stone at National Sawdust Commissioning Series
The middle child in a family of musicians, Chicago-born Lonnie Plaxico inherited a gift for music that was discovered and nurtured early. By the age of twelve he had taught himself to play the electric bass, and he was soon venturing into Chicago's music scene, renowned for its mix of jazz, funk and blues. It was not long before the young musician made his first recording, featuring his family's band. At the age of just fourteen, having already performed alongside several prominent Chicago jazz figures, Lonnie Plaxico turned professional, playing the electric and acoustic bass with equal facility.
In 1980 Plaxico moved to New York and soon began to appear with such artists as Chet Baker, Dexter Gordon and Wynton Marsalis. His first extended tenure was with Art Blakey's Jazz Messengers: between1983 and 1986, lonnie performed on twelve of Blakey's albums, including the Grammy Award-winning, New York Scene. In 1986 he joined Jack DeJohnette's Special Edition, continuing with that group until 1993. Presently, Plaxico is the musical director and featured bassist for Cassandra Wilson; their critically acclaimed and award-winning collaboration has now spanned fifteen years
Plaxico's recording and performance catalog is equally impressive for its caliber, depth and diversity. He has appeared with such luminaries as Sonny Sitt, Junior Cook, David Murray, Alice Coltrane, Stanley Turrentine, Joe Sample, Abbey Lincoln, and Dizzy Gillespie. Just as noteworthy are his performances with younger artists — among them Steve Coleman, Rachelle Farrell and Dianne Reeves. Lonnie has also recorded with Bill Cosby, Lonnie Liston Smith, Ravi Coltrane and Barbara Dennerlein, as well as his Grammy-winning collaborations with Art Blakey and Cassandra Wilson. He has also recorded 13 critically acclaimed albums as leader;
Plaxico 1989, Iridescence 1990, Short Takes 1992, With all your heart 1993,Emergence 2000  Rhythm and Soul 2003 | Live at the Jazz Standard  2004 |  Live at the 5:01 Jazz Bar  2002 |  Mélange  2001   So Alive 2004 West Side Stories 2006- Ancestral Devotions 2009
Lonnie Plaxico's musicianship is probably best expressed in his masterful integration of different forms –combining the rigorous technique of classical, the improvisation of jazz, and the rawness of funk into one exhilarating musical experience.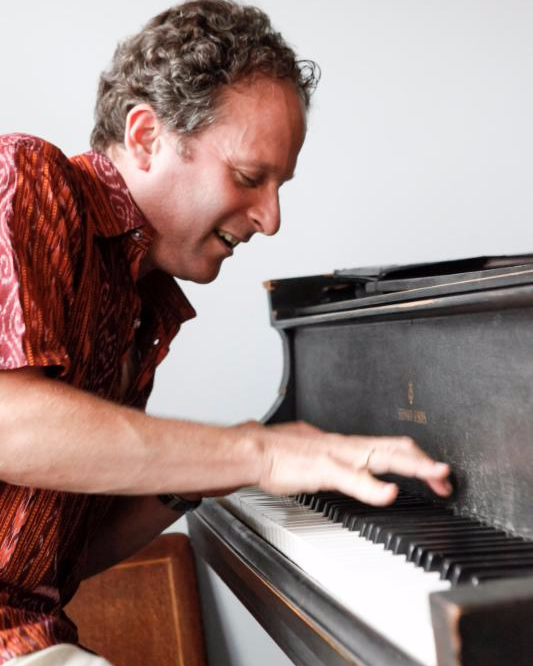 Pianist, composer, host and producer Eli Yamin has dedicated his life to performing, teaching and building community through jazz. He has performed and toured as a jazz ambassador for the United States in over 25 countries, and at Lincoln Center, Carnegie Hall, the Kennedy Center, and the White House. He co-founded and now directs Jazz Power Initiative, a non-profit organization dedicated to transforming lives through jazz arts education and performance. His three youth-centered musicals have been performed internationally and across the U.S. including Message From Saturn, about the healing power of the blues, to be presented with Jazzmobile this summer. Eli's book, So You Want to Sing the Blues: A Guide For Performers was published in collaboration with the National Association of Teacher of Singing (NATS). He holds a Masters in Music Education from Lehman College, City University of New York and is working towards his Doctor of Musical Arts degree at Stony Brook, State University of New York.
About Jazz Power Initiative
Jazz Power Initiative (JPI) is a non-profit, 501 (c) (3) organization founded in 2003. Jazz Power serves over 3100 New Yorkers and visitors annually – students, teachers, artists, seniors and general audiences, ages 8-80+, to promote youth development, and build more creative and inclusive communities through jazz music, theater and dance education and performance. Led by highly experienced teaching and performing artists who are award-winning jazz, theater and dance professionals, JPI offers multidisciplinary training, scholarships and performance opportunities to New York City youth, ages 8-22, from every economic and social milieu at low or no cost to families, with extended outreach to students in under-served New York City public schools in Northern Manhattan. We currently engage hundreds of students and their teachers annually, providing after-school instruction mainly in Harlem, Washington Heights and Inwood (where our offices are located) and the Bronx. Our programs include after-school youth workshops at the United Palace; our monthly Intergenerational Jazz Power Jam at the National Jazz Museum in Harlem; local community senior center workshops, and our annual Jazz Power Summer Institute at Lehman College (CUNY) for artists and educators.
About The National Jazz Museum in Harlem
The National Jazz Museum in Harlem is a thriving center for jazz that stimulates hearts and minds, and reaches out to diverse audiences to enjoy this quintessential American music. The Museum is committed to keeping jazz present and exciting in the lives of a broad range of audiences — young and old, novice and scholar, artist and patron, enthusiast and curious listener. Each year, the Museum produces and presents nearly 100 free programs in New York City, engages hundreds of professional jazz artists and reaches nearly 20,000 people from around the world.
Media Contact: Janny Gonzalez, JPI Director of Business Affairs
(917) 818-1759
info@jazzpower.org
Follow us!
Facebook: fb.com/jazzpowerinitiative
Instagram: @jazzpowerinitiative
Web: jazzpower.org