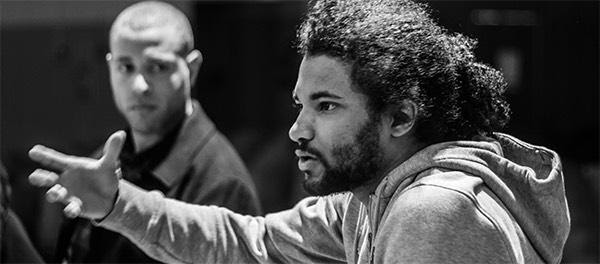 Brian Fender, Youth Program Coordinator and Teaching Artist
With Equal Justice for All
Hello, Jazz Power Friend.
Despite a worldwide outbreak, countries with catastrophic humanitarian crises, and an economic meltdown, it is still quite alarming that racism remains the world's most deadly public health threat. It is evident in China, where Africans are being forced out of their homes because of the color of their skin and COVID19. It is evident in my parent's birthplace, Jamaica, where some people practice daily skin bleaching. It is systemic and evident across every workplace and industry, and throughout our culture, within the media, arts & entertainment and education. It is all too evident in the legal justice system of the United States of America.
The 4th verse of The Star Spangled Banner has the following line: "No refuge could save the hireling and slave/From the terror of flight and the gloom of the grave." Today in 2020, through everything we are experiencing, it's quite horrifying that my biggest fear is the police. Billie Holiday's "Black bodies swinging in the southern breeze" vocal from Strange Fruit still haunts me at night and wakes me up like an alarm in the morning. This is my reality. The moment I moved to New York City at the age of 18, I was introduced to 'Stop' & 'Frisk' policing — by far the worst bullying I've ever experienced.
Education is an important key to our work as artists. Our children are our future, and our children understand more than we think. They cannot comprehend hate from a young age, but they quickly fall into society's biggest trap, racism, which is reinforced daily. We have a lot more work to do to ensure the eradication of racism.
At Jazz Power Initiative, our team is doing what we can to ensure our community is deeply educated about Black history through teaching the music that inspires the whole world to this very day. We have been reading a little bit of The Declaration of Independence in our youth workshop, and I think that every citizen should as well, especially now:
"We hold these truths to be self-evident, that all men are created equal, that they are endowed by their Creator with certain unalienable rights, that among these are Life, Liberty and the pursuit of Happiness. — That to secure these rights, Governments are instituted among Men, deriving their just powers from the consent of the governed, — That whenever any Form of Government becomes destructive of these ends, it is the Right of the People to alter or to abolish it, and to institute new Government, laying its foundation on such principles and organizing its powers in such form, as to them shall seem most likely to effect their Safety and Happiness."
Brian Fender
Youth Program Coordinator and Teaching Artist
@JazzPowerON YOUTH
With our final presentation near, I have been challenging students to improvise in a variety of ways. Here is Jazz Power student Derek doing the 'Today I Feel' exercise a few days into the protest.
@JazzPowerON INSPIRATION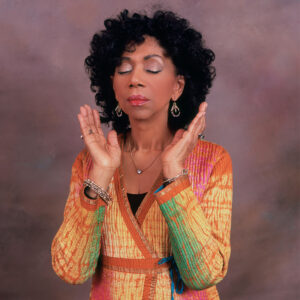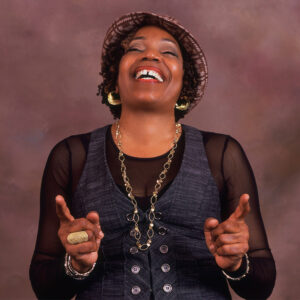 Carol Maillard and Louise Robinson, Co-founding members of Sweet Honey in the Rock
We are excited to announce co-founding members of the Grammy Award-winning a cappella ensemble Sweet Honey in the Rock, Carol Maillard and Louise Robinson, will again be leading vocal sessions during our online summer Jazz Power Institute at Lehman College July 7-8, 2020 (for further information and to register, click here).
We draw inspiration this week from a recorded live performance by Sweet Honey in the Rock of "Ella's Song" written by the group's co-founder, Bernice Johnson Reagon, about the legendary community organizer and Civil Rights leader, Ella Baker:
"We who believe in freedom cannot rest
We who believe in freedom cannot rest until it comes
Until the killing of black men, black mothers' sons
Is as important as the killing of white men, white mothers' sons…"
Celebrate JUNETEENTH with musical icons and decades-long activists, SWEET HONEY ON THE ROCK!
Join Sweet Honey in the Rock for a virtual concert and panel for JUNETEENTH, on Friday, June 19, 8pm, in honor of this day in 1865 when news of emancipation reached the last group of enslaved Black people in Galveston, Texas.
This interactive experience of spirit and song will inspire, heal and help us to stand together even while apart, as a global community. This benefit concert is to support the crucial work of the Equal Justice Initiative (www.eji.org). The Equal Justice Initiative is committed to ending mass incarceration and excessive punishment in the United States, challenging racial and economic injustice, and to protecting basic human rights for the most vulnerable people in American society.
Artists Resources
Find artist relief resources here. For further information, please contact email hidden; JavaScript is required