Intergenerational Jazz Power
Jam Festival 2022 UPTOWN!
Jazz Power Youth featuring Antoinette Montague and the Jazz Power Band (Photo by Kerry Kehoe/JPI)
New York City, May 18, 2022 – Jazz Power Initiative is proud to present our inaugural Intergenerational Jazz Power Jam Festival 2022, a 4-part jazz music performance series of family-friendly concerts in Northern Manhattan during June 2022, spotlighting the creative connections today between the African American and Latin American roots of jazz. Our Intergenerational Jazz Power Summer Jam Festival 2022 is produced by Jazz Power Initiative, an Inwood-based non-profit organization founded in 2003, and presented for the first time in collaboration with Jazzmobile's Sessions at the Interchurch Center in West Harlem, and our new public partner, The Hispanic Society Museum and Library in Washington Heights.
Our Intergenerational Jazz Power Summer Jam Festival is a public series of free, family-friendly, public concerts for general audiences of all ages, and features a cross-cultural, multidisciplinary and intergenerational array of professional jazz music and acclaimed performing artists presenting both classics and original, contemporary works. These include a premiere of a new music commission, based on the poem "Black Notes" by Sandra Maria Estevez, and selected highlights from our original Jazz Power musicals for K-12 students, with songs addressing socially relevant themes such as facing climate change, embracing diversity, navigating young adulthood, standing up for voting rights, and sharing the healing power of the blues. "Our first Intergenerational Jazz Power Jam Festival features a range of artists of all ages, backgrounds and disciplines, to draw the community into the joy and the healing power of jazz. After these two years of online programming, with our Intergenerational Jazz Power Jam Festival 2022, we are ready to go back to our Northern Manhattan communities of Washington Heights, Inwood and Harlem, to energize and empower them with the music that was born here, and to prolong its influence and love from future generations for years to come." – Eli Yamin, Jazz Power Initiative Managing and Artistic Director
The event schedule and line-up for our 2022 Intergenerational Jazz Power Jam Festival 2022 is:
June 10, 2022, 5:00 PM –  Why We Matter, an original play with music that imagines interactions between students and great women in music, dance and literature, including Celia Cruz, Mercedes Ellington and Quiara Alegria Hudes performed by students of Jazz Power Prep at PS4 Duke Ellington School. The show is written and directed by PS4 music teacher Jose Cantu and presented in collaboration with Mickey Davidson (co-director/ choreographer), and Annette A. Aguilar (music director), Antoinette Montague and Sofia Tosello (voice teaching artists). Location: P.S. 4 Duke Ellington, 500 W 160th St, NY, NY 10032.
June 11, 2022, 3:00 PM – Hear My Voice, highlights of jazz musicals by Eli Yamin and Clifford Carlson, directed by Mickey Davidson, Antoinette Montague and Eli Yamin and featuring students from Jazz Power Youth Performance Workshop, and Listen To The People, a premiere presentation by Eli Yamin and Zah! Jazz Power Singers featuring Jazz Power Emerging Artist in Residence, Joie St. Hubert. Location: Hispanic Society Museum & Library, Broadway Between 155th and 156th Streets, NY, NY 10032. Rain location: Church of the Intercession, SE corner of Broadway and 155th Street, NY, NY 10032.
June 15, 2022, 7:00 PM – Swinging Into Summer with dancer/choreographer Mickey Davidson and Friends including Dexter Jones, Trashina Conner, Theara Ward, Brandon Barker, Adante Powers and Brian Davis, and the Jazz Power Swingtet with Eli Yamin, James Zollar, Claire Daly, Jason Curry, Michael Blake, Michael Rorby, Jason Clotter, and David F. Gibson, in collaboration with Jazzmobile. Location: The Interchurch Center, 61 Claremont Ave, NY, NY 10115. Tickets available at bit.ly/jpiswings. 
June 25, 3:00 PM – Uptown!, the 19-piece Steven Oquendo Latin Jazz Orchestra (SOLJO) celebrates the living legacy of the Palladium Ballroom and Oquendo's musical setting of "Black Notes and 'You Do Something To Me', a poem by Sandra Maria Esteves." Also, a salute to Sam (Jones) and Cedar (Walton) with JPI Emerging Artist-in-Residence Jason Clotter and his quartet. Location: Hispanic Society Museum & Library, Broadway Between 155th and 156th Streets, NY, NY 10032. *This is an outdoor performance. Face masks and proof of COVID-19 vaccination required to enter gallery exhibition or other indoor spaces. Rain location: Church of the Intercession, SE corner of Broadway and 155th Street, NY, NY 10032.
Special community guests include our students from our Culture After-School Adventures (CASA) program at P.S. 4 Duke Ellington School in Washington Heights and Zah! Jazz Power Singers, showcasing our advanced vocal ensemble of young professionals, who are continuing their studies and performing throughout the year alongside diverse, professional performance artists and musicians, including at the United Palace in Washington Heights; Jazz at Lincoln Center, Car Free Earth Day Uptown, and with our monthly Intergenerational Jazz Power Jam at National Jazz Museum in Harlem since 2017.
Seating is limited. Please send your requests to Program Event Contact Arlene Rodriguez Martinez at email hidden; JavaScript is required.
About our featured artists: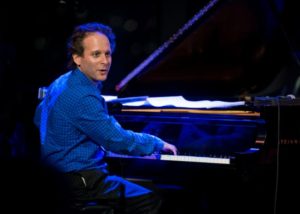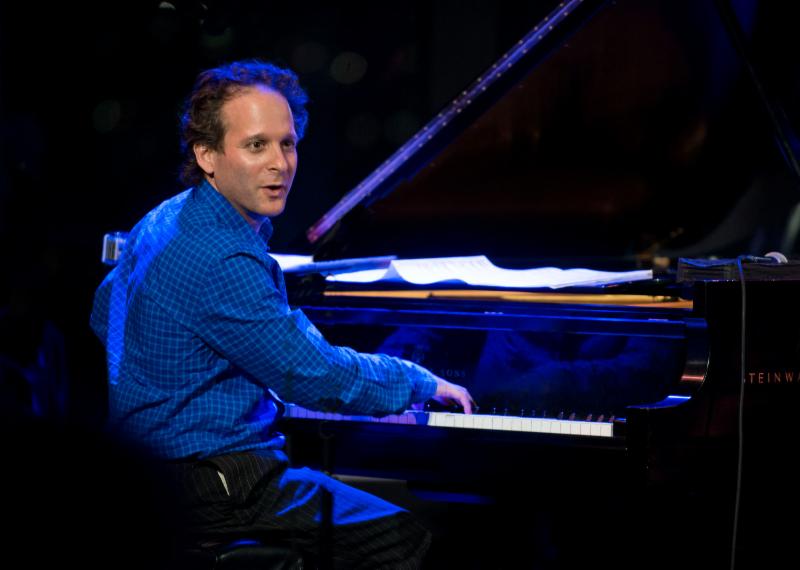 Dr. Eli Yamin is a pianist, composer, educator, founder, managing and artistic director of Jazz Power Initiative, an NYC based non-profit that transforms lives through jazz arts education and performance. He has released eight CD's featuring his compositions, published three youth-centered jazz musicals in four languages and performed at The White House, Carnegie Hall, Lincoln Center, and over 20 countries as a cultural ambassador for the U.S. Department of State. Rooted in the belief that the blues belongs front and center in the American music academy, Eli wrote a book, So You Want to Sing the Blues: A Guide For Performers, published by Rowman and Littlefield in partnership with the National Association of Teachers of Singing (NATS). He earned his doctorate in jazz piano from Stony Brook University, his master's in music education from Lehman College, is a level III certified voice teacher in Somatic Voicework ™, a voting NARAS member and a Steinway artist.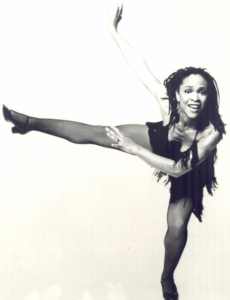 Dancer/Choreographer Mickey Davidson won an Audelco award for choreography of the 20th anniversary of "For Colored Girls Who Considered Suicide When the Rainbow Is Enuf" directed by Ntozake Shange. She joined Dianne McIntyre's groundbreaking "Sounds In Motion" in 1975 and danced with the company for eight years. She has worked closely with jazz artists Sun Ra, Cecil Taylor, the World Saxophone Quartet and was mentored by original Savoy Ballroom dancers Frankie Manning and Norma Miller. A beloved New York veteran of arts education, Ms. Davidson has an extensive background in African American dance styles, and held a joint appointment with the Dance Department and African American Studies at Wesleyan University for 17 years. In addition to teaching with Jazz Power Initiative, she teaches at the Louis Armstrong Jazz Camp in New Orleans and is a passionate advocate for making cultural jazz dance traditions available to the next generation.
Annette A Aguilar is a Nicaraguan American percussionist, bandleader, and educator. Originally from San Francisco's Mission District, Annette Aguilar, formed her Latin and Brazilian Jazz group, Annette A. Aguilar & StringBeans in 1992 inspired by her mentors Mongo Santamaria and Ray Barreto. Selected three times as Latin Jazz Ambassadors by the U.S. State Department in affiliation with the Kennedy Center and Jazz at Lincoln Center, the group has toured South Africa, Rwanda, Ethiopia, Kenya, Tanzania, and Madagascar (where they performed for the president), sharing their knowledge of music from the Americas and the Caribbean. In 2015, Aguilar was honored in a large mural honoring Latin Jazz musicians from San Francisco and veteran broadcaster Chata Gutierrez in the historic Mission District on 24th Street and South Van Ness. Aguilar has also toured and shared the stage with many top New York City Pop, Jazz and Latin groups including Darlene Love, The Four Tops, Stevie Wonder, Tito Puente, The Grateful Dead, Mose Allison, Toshi Reagon, Bernice Johnson Reagon and currently with Arturo O'Farrill Bronx BandA.
Created in 2009 and led by distinguished trumpeter and music educator, Steven Oquendo, The Steven Oquendo Latin Jazz Orchestra (SOLJO) has proven itself a force to be reckoned with. The big band is made up of 19 superbly talented guardians of Latin music. SOLJO's repertoire is comprised of Afro Cuban palladium-era salsa and mambo classics that pay homage to the genre's originators, while simultaneously injecting a fresh interpretation that has intrigued and captured new fans of all ages and backgrounds. SOLJO's sophisticated use of free improvisation, dissonant harmonies, fusion rhythms, and creative arrangements has helped to dispel stereotypes surrounding Latin music and Latin Jazz, and ensured that the essence of the music continues to thrive.
SOLJO's Members hail from all five boroughs of New York City and beyond, and have individually performed with a wide array of international artists, including Ray Santos, Tito Puente, Dizzy Gillespie, Celia Cruz, Ruben Blades, Cheo Feliciano, Machito, Tito Rodriguez, Wynton Marsalis, Hector Lavoe, Benny Golson, Eddie Palmieri, Jon Faddis, Marc Anthony, Dave Valentín, Arturo Sandoval, Destiny's Child, Candido Camero, Bobby Sanabria, Juan Luis Guerra, Giovanni Hidalgo, Ray Barretto and a host of others.
Jason Clotter, Jazz Power Initiative's 2022 Emerging Artist in Residence, is a bassist from Puerto Cortes, Honduras. He immigrated to New York City as a teenager, attended Celia Cruz Bronx High School of Music, and recently graduated from the State University of New York (SUNY) Purchase. Jason has been performing with a wide range of jazz artists including Samara Joy, Stacy Dillard, Joe Farnsworth, Vincent Gardner, Marquis Hill, Wallace Roney, Eric Lewis, Steve Davis, Michael Mwenso, Anthony Wonsey and many more. He has performed at venues around the world including Jazz at Lincoln Center, Smalls Jazz Club, Smoke Jazz Club, Grand Ole Opry and Reduta Jazz Club (Czech Republic). It is Jason's mission to create beautiful music and keep the music alive and going strong.
Esdras Santana is a Washington Heights based activist, organizer, educator, and artist. She has supported new and expectant parents (in the metro area) through the birth and parenting process for 20 years as a labor/postpartum doula, childbirth/parenting skills educator, and breastfeeding consultant. Esdras is a graduate of the Ward Acting Studio and has studied Williamson Physical Technique at the Actors Movement Conservatory. She is proud to use the Meisner approach to acting. Esdras has trained as a joker with Theatre of the Oppressed (TONYC).  She is currently a teaching artist and administrator with People's Theatre Project and is committed to helping marginalized communities tell their stories of injustice through theatre. She recently shared her own story at the United Palace with uptown's very own songwriter and actor Lin Manuel Miranda and Pulitzer Prize winning playwright, author and screenwriter Quiara Alegria Hudes at The Moth Virtual Mainstage.
Our 2022 Emerging Artist-in-Residency program is made possible thanks to support from the TD Charitable Foundation, the charitable giving arm of TD Bank, America's Most Convenient Bank®, with additional public funds.
Our "Swinging Into Summer" Jazzmobile Session is produced by Jazzmobile, Inc. and sponsored by The Interchurch Center, the Harlem Community Development Corporation, and the West Harlem Development Corporation.
Our Intergenerational Jazz Power Jam Festival 2022 is produced by Jazz Power Initiative, a non-profit, 501 (c) (3) organization founded in 2003, and is made possible by the New York City Department of Cultural Affairs in partnership with the City Council; the New York State Council on the Arts with the support of the Office of the Governor and the New York State Legislature; the Louis Armstrong Educational Foundation; the NewYork-Presbyterian Hospital; and our individual donors. Thank you!
Jazz Power Initiative is a community-based performing arts and educational non-profit organization, founded in 2003. Jazz Power serves thousands of New Yorkers and visitors annually – students, teachers, artists, seniors and general audiences, ages 8-80+, to build more creative and inclusive communities. Led by our Managing and Artistic Director, Eli Yamin, and highly experienced teaching artists who are award-winning jazz, theater and dance professionals, we also offer multidisciplinary training, scholarships and performance opportunities to New York City youth, ages 8-22, from every economic and social milieu at low or no cost to families. With our extended outreach to students in under-served New York City public schools in Northern Manhattan, we currently engage hundreds of students and their teachers annually, providing after-school instruction mainly in Harlem, Washington Heights and Inwood (where our offices are located) and the Bronx. Our programs include after-school youth workshops at the United Palace; our monthly Intergenerational Jazz Power Jam at the National Jazz Museum in Harlem; local community senior center workshops, and our annual Jazz Power Institute at Lehman College (CUNY) for artists and educators.

Event Production Contact:
Arlene Rodriguez Martinez
(917) 818-1759
arlene@jazzpower.org
Media Contact:
Janny Gonzalez Velasquez
janny@jazzpower.org
Follow us @
Facebook: fb.com/jazzpowerinitiative
Instagram: @jazzpowerinitiative
Web: jazzpower.org