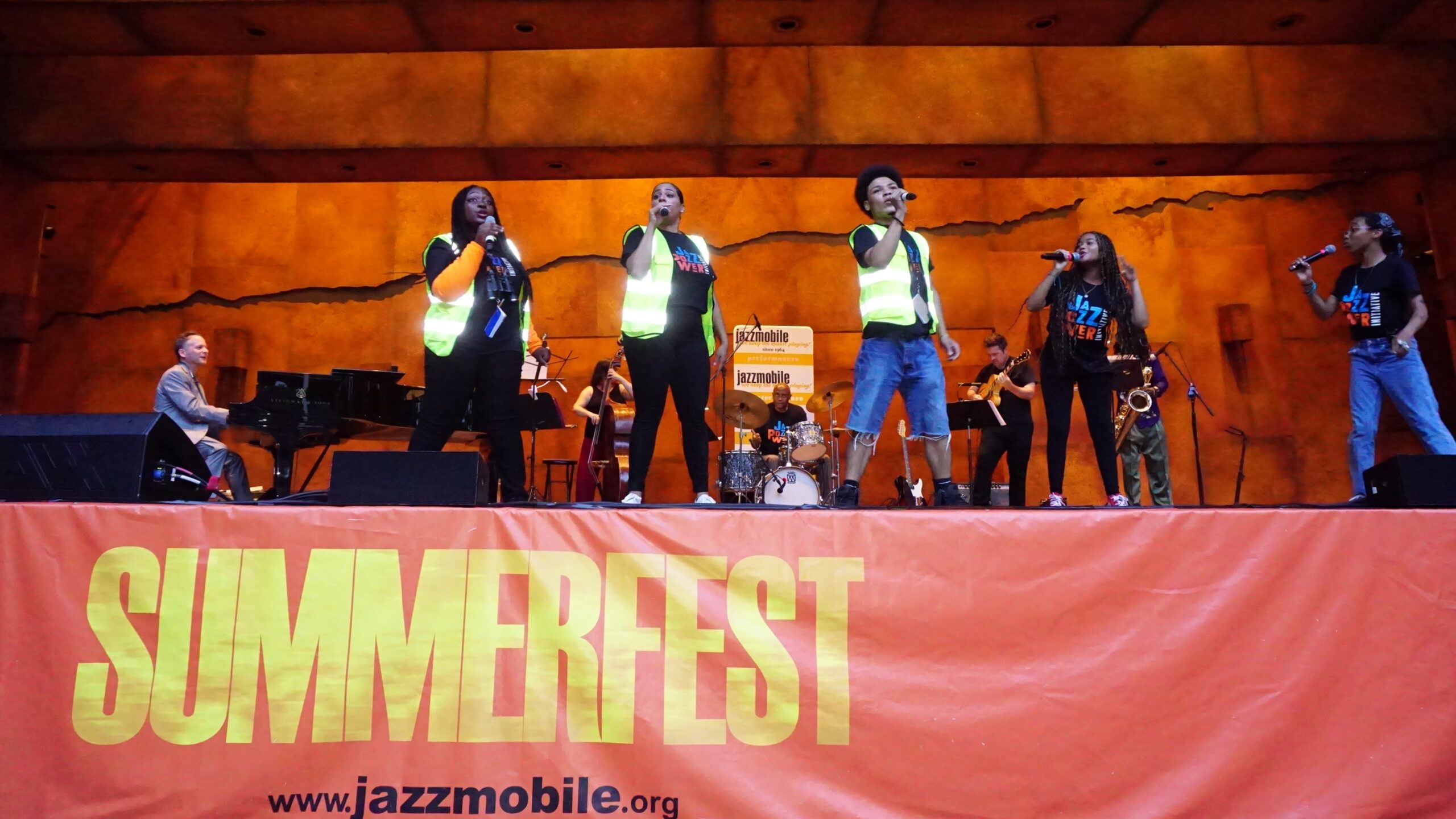 What a tremendous way to emerge from quarantine with our Harlem premiere of Message From Saturn, the jazz musical about discovering and sharing the healing power of the blues. Our Intergenerational Jazz Power Jam: Message From Saturn concert was presented this past Friday at the Richard Rodgers Amphitheater in Marcus Garvey Park, Harlem, New York City by Jazzmobile's Summerfest, to 1000+ audience members who responded with a standing ovation for our multi-generational cast of musicians, dancers, and actors from ages 10-68.
Photos by Jim Cummins
Directed by singer, actor, dancer and producer Ty Stephens, Message from Saturn was introduced by Jazzmobile veteran vocalist Antoinette Montague and select members of Jazz Power Initiative's youth program with a 100th Birthday Tribute to Jazzmobile's founder, Dr. Billy Taylor with choreography by Mickey Davidson.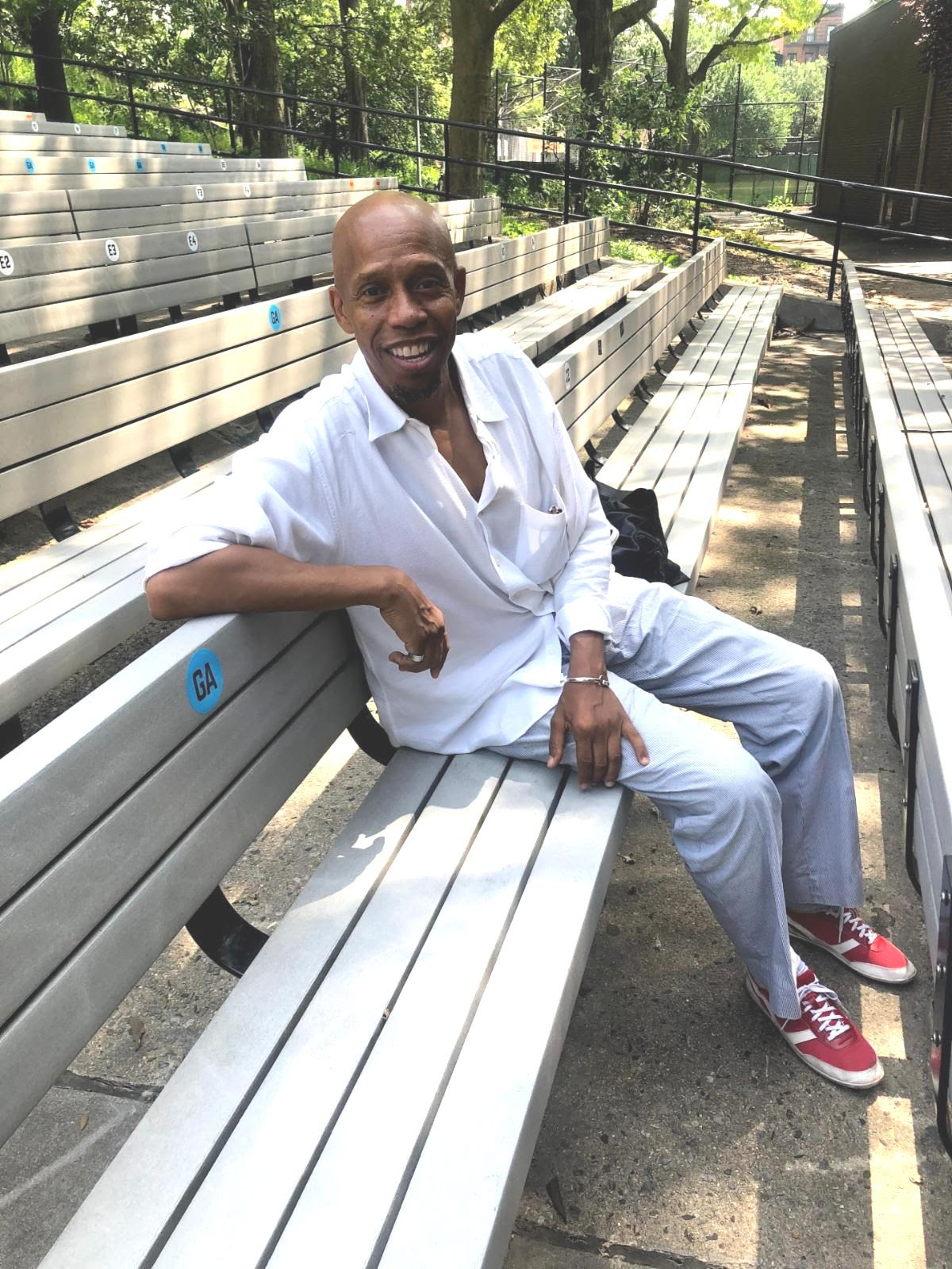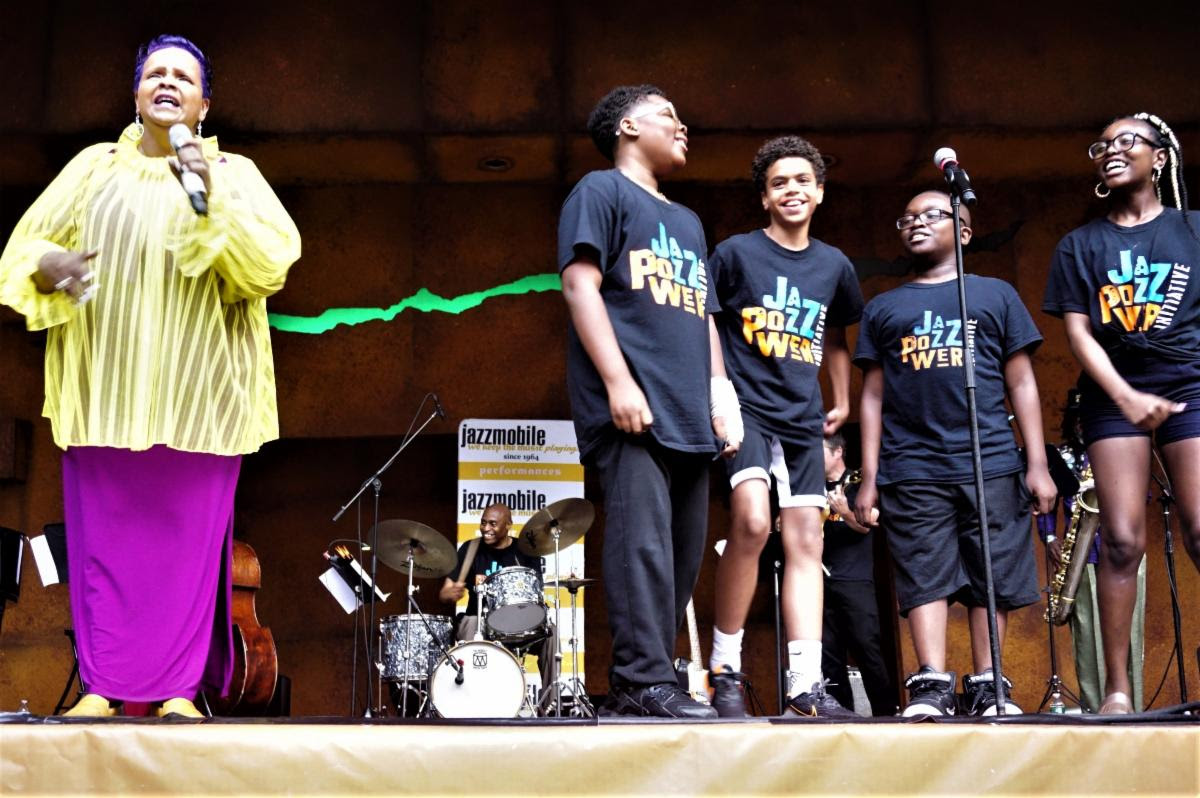 Zah! Jazz Power Youth, our advanced training ensemble led the company to tell the story of three young people who go on a mission to outer space to learn how to heal the universe by tapping into the strength of blues rhythm, groove, harmony, melody and emotional expression. On their journey they encountered and learned from the musicians including Sun Ra Arkestra veteran saxophonist Knoel Scott.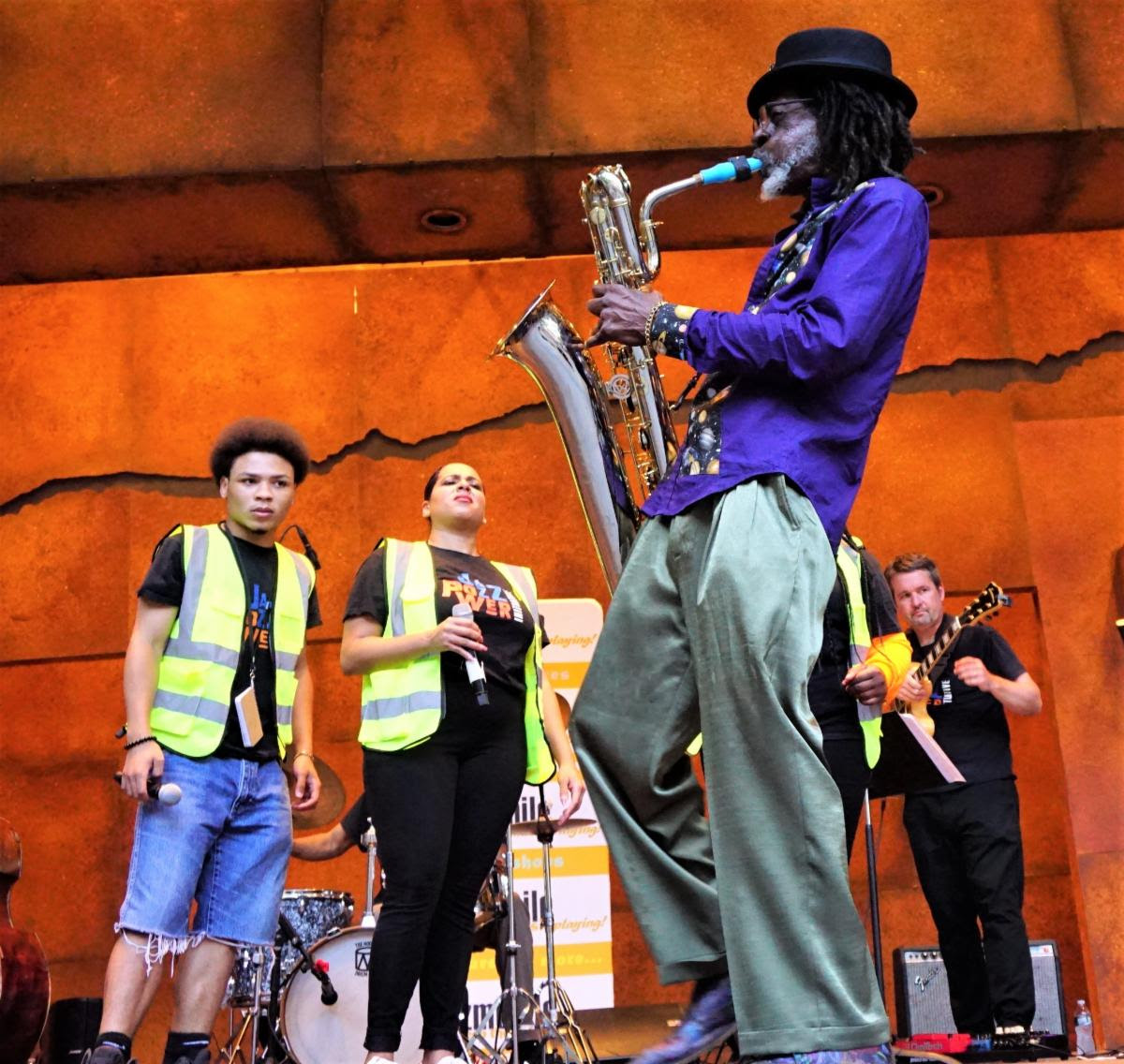 Along the way the youth were guided by flaming asteroids including Zah! member Joie St. Hubert on violin and voice and Terese Francois who doubled as the narrator. Kimberly Teyengua played the role of Mary, leader of the Zodiac club. Kimberly is currently a rising senior at LaGuardia High School for the Performing Arts. She is also an alum of Louis Armstrong Middle School where Message From Saturn by Eli Yamin and Clifford Carlson was first presented in 2001!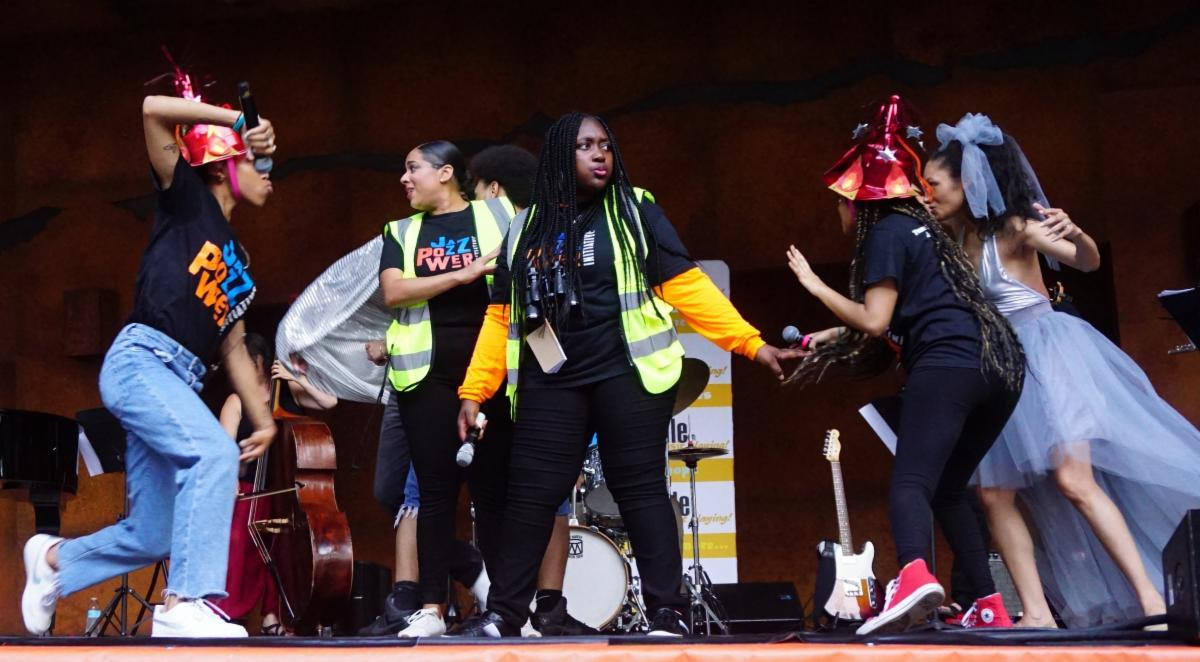 Swing dancers Candice Franklin and Sam Coleman gave the children a lesson in groove and drummer David F. Gibson relayed wisdom about the power of the beat.
Zah! member Jonathan Hernandez-Jimenez in the role of the sage Bebe brought down the house with his guidance in "Music Holds the Key" and Zah! member Marquise Neal was joined by JPI Teaching Artist Victoria Ortiz for the romantic duet "You Can Call Me Louise."
We are so grateful to have had this opportunity to cap our season of tremendous growth during a most challenging time of pandemic. We thank all of our sponsors, board members and individual supporters who make this work possible. We thank all the artists, parents and students who devote countless hours toward honing their craft and sharing their best in support of our community. Finally, we thank Jazzmobile, the oldest non profit organization founded by a jazz musician and still running strong nearly 60 years! Thank you for blazing the trail, believing in us and welcoming us to your sacred stage in the historic Marcus Garvey Park. We will treasure this experience for ever and continue to work hard toward spreading love for this tremendous art form – jazz.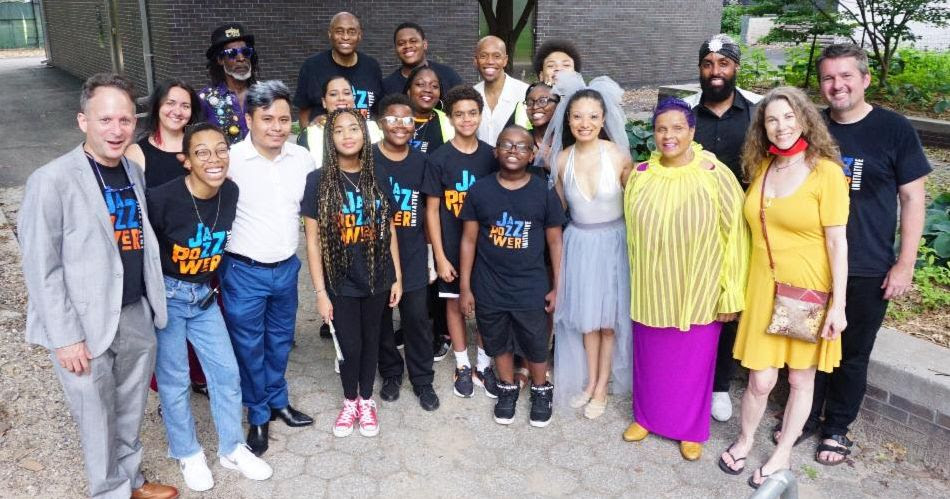 Have a wonderful summer and we look forward to seeing you in the fall when we resume our youth education and community programs LIVE IN PERSON.
Eli Yamin
Managing and Artistic Director
Jazz Power Initiative