Latin Jazz PowerON Live Streaming Event,
a bold new step for the Jazz Power Initiative!
from Joe Fortunato, JPI Board Member.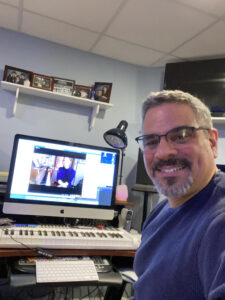 Greetings!
Seven weeks into COVID-19 quarantine and I'm just about climbing the walls! It's also been about 3 months since I have become involved with JPI as an active board member leading the sub-committee for JazzPowerON. As such, JPI has been a saving grace for my own personal sanity above and beyond the tremendous impact we have had on the local Northern Manhattan community.
Being part of this sub-committee has given me the unique opportunity to observe the inner workings of Jazz PowerOn Youth , and how these talented teaching artists and technical staff have come together to deliver an unparalleled Jazz educational experience.
On Sunday, April 26th, Jazz PowerON forged a bold new path and took it to a whole new level! What was originally supposed to be a live in-person event was transformed into the online musical escape that was the Latin Jazz PowerON Live Stream… and they pulled it off! For 2 full hours, an online audience of more than 3000 people between YouTube Live and Facebook Live were swept off their feet and out of their quarantine into the world of Latin Jazz Dance, Music, and Culture!
With interviews, story telling, and both live and pre-recorded video performances by renowned artists like Annette A Aguilar & the StringBeans, Steven Oquendo and his Latin Jazz All Stars, and Ximena Salgado of Rumbamena Dance Company, my wife and I, along with many others, sat in awe as we were transported to this immersive world of song and dance even if only for a little while!
Thanks to Eli, Janny, Ali, Jedi, and the entire line-up of artists that made all of this happen!
And thanks to all our supporters. We couldn't do it without you.
Gratefully yours,
Joe Fortunato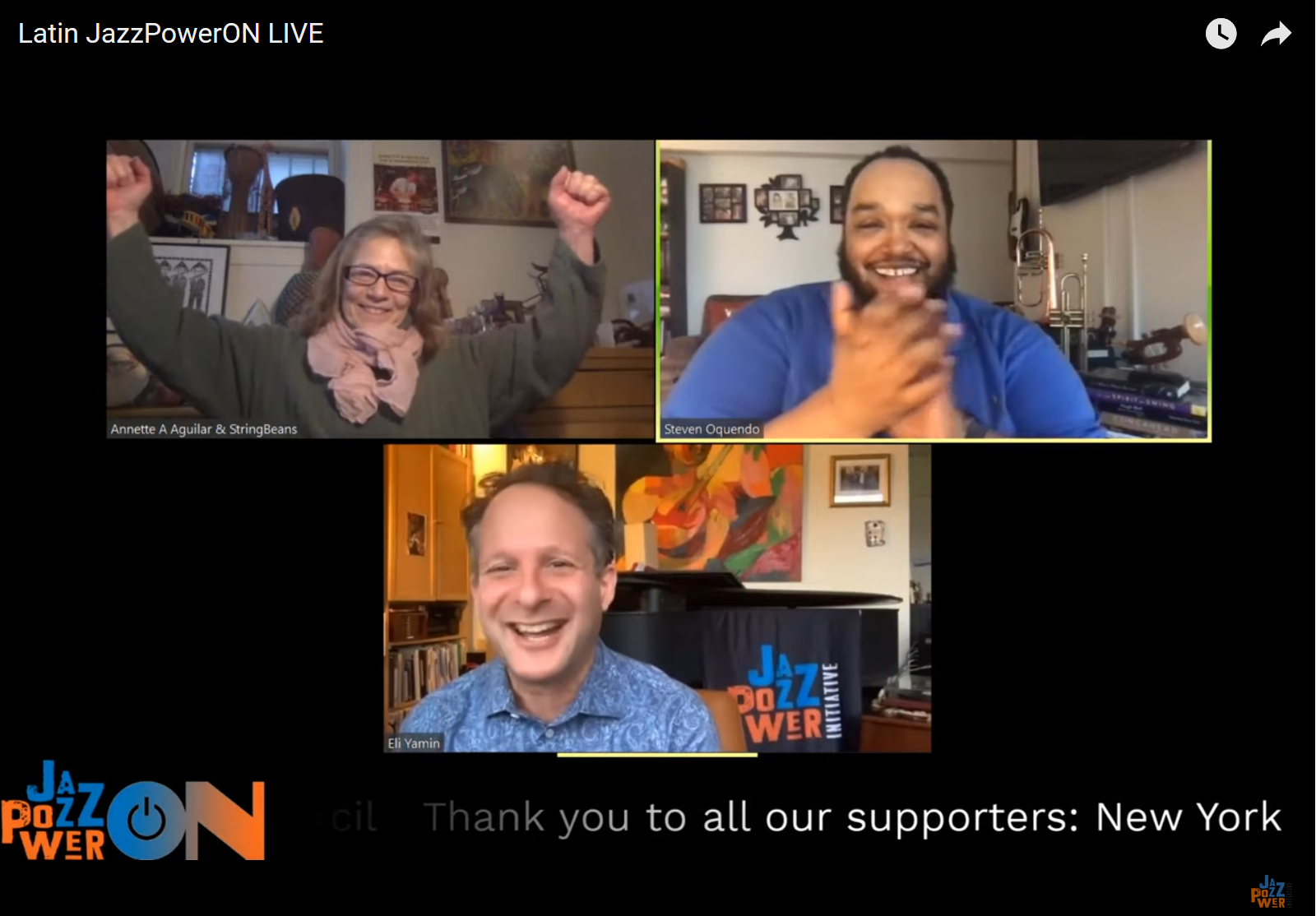 @JazzPowerON YOUTH
Angie Pastor started training with us when she was in 9th grade. She is now a sophomore jazz vocal major at City University of New York and we couldn't be more proud of her….
"JPI raised me into the world of jazz and opened up so many possibilities for me. This program taught me how to be humble, how to be part of a team, and how to put my soul and my story into everything I create." Angie Pastor, JPI Youth Alum
Here she is performing at Intergenerational Jazz Jam at National Jazz Jam in Harlem with the Jazz Power Band featuring Eli Yamin, piano, Paul Beaudry, bass and Dwayne "Cook" Broadnax, drums with stellar audio recording by Jeff Jones "The Jedi Master." Produced by JPI.
@JazzPowerON INSPIRATION
Cab Calloway is inspiring our youth this week and we want to share this INSPIRATION with you too! Calloway's immense energy, voice technique and audience rapport make us feel as though we are in the room with him right now. Here he is at his peak in a film short with his band and dancers called "Jitterbug Party."
@JazzPowerON RESOURCES
Our artist relief resources article is available and updated for your convenience. If you have any questions, please contact email hidden; JavaScript is required.