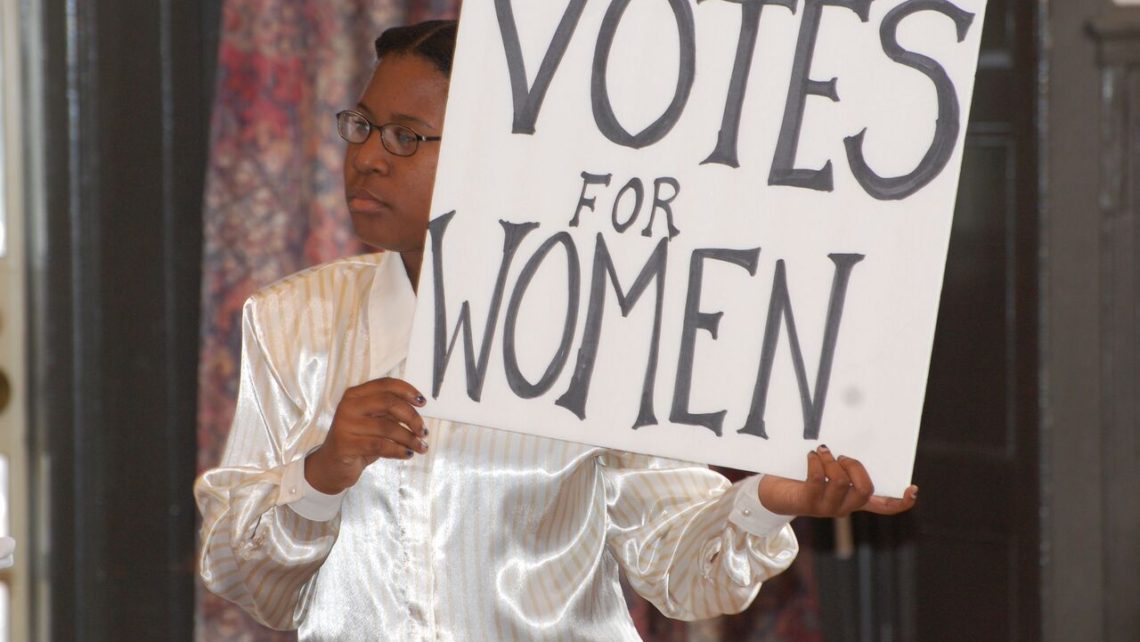 Celebrating 100 years of women's suffrage in New York State Holding the Torch For Liberty, the Jazz Power musical about the fight for women's right to vote, is opening the Johnny Pacheco Latin Music and Jazz Festival.
The presentation marks this year's centennial of women's suffrage in New York State, and it will open the Johnny Pacheco Latin Music and Jazz Festival at The Studio Theatre at Lehman College in the Bronx on Tuesday, November 14, from 1pm to 7pm.
This production features students from Lisa Gwasda's musical theatre class at Celia Cruz Bronx High School of Music with choreography by world renowned Mickey Davidson, musical direction by Lehman College Alumni and jazz piano professor Eli Yamin and a professional jazz sextet led by Mr. Yamin on piano along with Bobby Sanabria, drums, Mary Ann McSweeny, bass, Patrick Bartley, clarinet, Karen Cueva, violin and Alevtina Polyakova, trombone. The entire show will be filmed by Bronxnet Television.
Holding the Torch for Liberty, the jazz musical by Eli Yamin and Clifford Carlson,  tells the story of the culmination of the women's suffrage movement in the United States, circa 1920. Through ragtime, classic blues, New Orleans and Cuban infused original music, Holding the Torch for Liberty traces how courageous working women joined forces to fight for and win final passage of the 19th Amendment. Combining actual historical events with magical realism, the Statue of Liberty comes to life, goes dancing in a Harlem nightclub, and later meets a determined group of suffragists.
Jazz Power Initiative is proud to support this production and is providing musical director, choreographer and licensing of the show at no cost to the school. Some tickets will be available to the general public.
Would you like to support this and other Jazz Power Initiative programs? Make a donation or Volunteer!