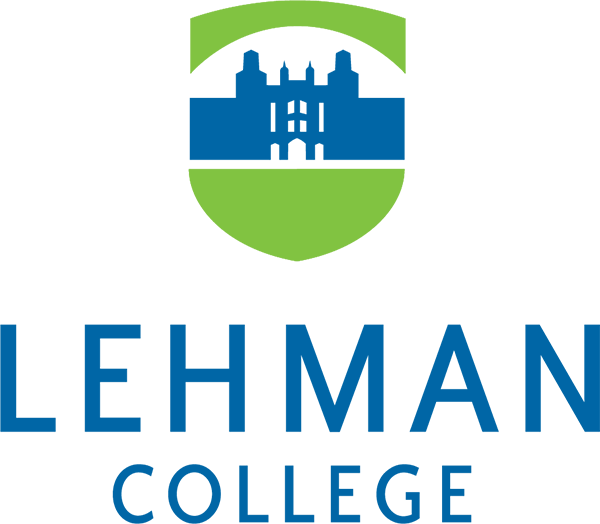 Jazz Power Institute 2021 Online Conference
Wednesday, July 7, 2021
10:30am – 6pm  
Produced by Jazz Power Initiative, an Uptown New York City, community-based non-profit arts organization, in collaboration with Lehman College, City University of New York (CUNY).
Since 2015, Jazz Power Institute at Lehman College has been offering training and insights to artists and educators in teaching jazz across disciplines of music, dance, theatre and writing. This year's theme is:
What universal lessons does jazz offer all music, dance and writing students?
Registration is free for all three webinars; and participants must register for each individual session. All participants will be invited to attend and participate in a final discussion session at 5pm.
New York City Department of Education teachers are eligible to receive up to 5.5 CTLE credit hours for participation in Jazz Power Institute 2021.
Panel 1: Sourcing jazz for cultural relevance, social emotional learning and creative tools.
10:30am -12pm


Register - Panel 1
Learn more below.
Panel 2: Jazz Music Education – A Gateway for Inclusivity
12:30 – 2:00pm


Register - Panel 2
Learn more below. 
Panel 3: Reconnecting Music and Dance – A More Holistic Jazz Pedagogy
3:00 – 4:30pm


Register - Panel 3
Learn more below. 
Register - Panel 1
Sourcing jazz for cultural relevance, social emotional learning and creative tools. 
10:30am -12pm
How can jazz bring more cultural relevance and opportunities for social emotional learning — as well as vibrant tools for creative expression such as improvisation, swing and making a soulful sound — to all students of music, dance, and writing?
PANELISTS
Anthony Branker, panelist
Iantheia Calhoun, panelist
Mick Carlon, panelist
Antoinette Montague, panelist
Catherine Russell, panelist
Eli Yamin, facilitator
PANELISTS' BIOS
Dr. Anthony Branker is an adjunct professor in jazz studies at Rutgers University Mason Gross School of the Arts where his teaching responsibilities include graduate and undergraduate courses in Jazz Historiography, Jazz Composition & Arranging, Jazz Theory and Jazz Improvisation, directing the Avant Garde Ensemble, and serving as a supervisor for pre-service music education students during student teaching placements. He has also served as Vice President for Education for the International Society for Improvised Music. Previously, Dr. Branker was a member of the faculty at Princeton University for 27 years, where he held an endowed chair in jazz studies, was founding director of the program in jazz studies, and associate director of the program in musical performance. He also served as a U.S. Fulbright Scholar and visiting professor at the Estonian Academy of Music & Theatre and was a member of the faculty at the Manhattan School of Music, Hunter College-CUNY, and Ursinus College. Dr. Branker's work as a composer, educator, scholar, conductor, and performer has been featured on the international stage in Brazil, Switzerland, Poland, Finland, Italy, Estonia, Denmark, Greece, China, Australia, Germany, United Kingdom, France, Canada, Russia, Lithuania and Japan as well as throughout the United States. As an educator and researcher, Dr. Branker has pursued pedagogical directions inspired by the field of aesthetic education and has designed spaces of learning where students can work in self-directed, democratic, and collaborative ways while contributing to their own learning and music-making. In so doing, students have participated in a variety of undertakings that have utilized collaborative-based improvisational activities that make use of freer approaches to music-making as a strategy to stimulate group interaction and improvisation. As a composer, he has recorded for Origin Records and Sons of Sound Records and has eight albums as a leader. His most recent release, Beauty Within (Origin), features saxophonist Ralph Bowen, pianist Fabian Almazan, bassist Linda May Han Oh, drummer Rudy Royston, and guitarist Pete McCann.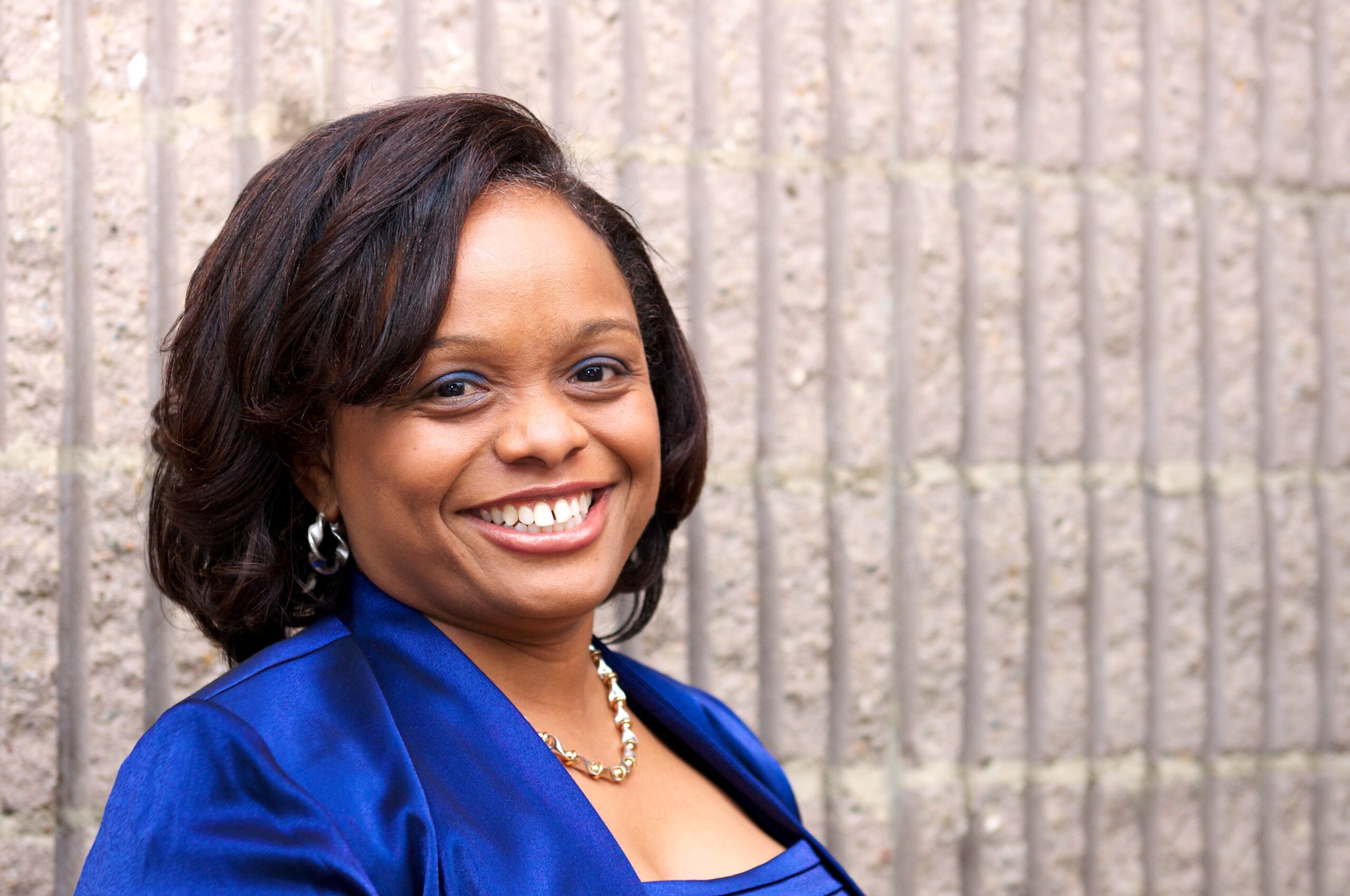 Dr. Iantheia Calhoun teaches in the Music Education Department at the Aaron Copland School of Music in Flushing, NY, and currently serves as the Interim President of the African American Jazz Caucus. She has taught over 20 years as a music educator and band director in the Chicagoland, Bloomington, Indiana, and New York areas. During that time, she taught 7th through 12th grade general music and music technology, as well as directed 7th through 8th grade choir and 4th through 12th grade bands. While teaching as a full-time band director in Westchester County, New York, she founded and directed Jazz Elite, a jazz program for middle and high school students. In addition, she was an Adjunct Professor at Westchester Community College in Westchester County, NY, teaching a classical trumpet studio. Dr. Calhoun received her PhD in Music Education with a cognate field in Jazz and African American Soul Studies from Indiana University (IU). The topic of her dissertation was "The Effects of a Systematic Vocalization Method on Jazz Performance and Self-Efficacy." She also collaborated with Dr. Kevin Watson and Dr. Peter Miksza in a research study entitled "The Effect of Physical Practice, Mental Practice, and Mental Imagery on Performance of an Improvised Solo." As an IU Music Education Associate Instructor, she held the following positions: University Supervisor for music education student teachers; Associate Instructor for Methods and Materials for Teaching Instrumental Music, Elementary Music, and Choral Music; and Coordinator for the Young Winds Program. In addition to receiving her PhD from IU, she earned her Masters in Jazz Studies with a concentration in jazz trumpet from the Jacobs School of Music. While working on her master's degree, she worked as the Associate Instructor for the IU Soul Revue, which concentrated on performance of Black popular music. She wrote and arranged horn parts, conducted instrumental sectionals, and performed lead-trumpet with the ensemble. She also holds the following degrees: M.S. in School Building Administration from Mercy College in New York; M.A. in Music Technology from New York University; and B.A. in Music Education from Western Illinois University, with two-years starting at Grambling State University, in Louisiana.
Mick Carlon's Jazz novels—RIDING ON DUKE'S TRAIN; TRAVELS WITH LOUIS; and GIRL SINGER (Leapfrog Press)—are in the curriculum of 120+ schools in the United States, Mexico, Spain, and France. According to the late Jazz writer Nat Hentoff: "Carlon's novels are introducing a new generation to the glories and stories of our music. Nothing like them has yet been attempted in the history of Jazz." Carlon has spoken to students in Boston, New York City, Minneapolis, Los Angeles, Dallas, and New Orleans (six times). Says Brian Morton (of THE PENGUIN GUIDE TO JAZZ): "Carlon is a natural heir of Robert Louis Stevenson." In 2022 his novels will be published in Great Britain. Carlon's books are available at bookshop.org. A retired public school teacher, Carlon lives on Cape Cod with his wife Lisa. The couple are immensely proud of their daughters Hannah and Sarah.
Antoinette Montague (Lead Teaching Artist), "Jazz Woman to the Rescue", is an esteemed Award Winning jazz and blues singer and entertainer who has performed internationally as a cultural ambassador for the U.S. Department of State. Antoinette led Jazz Power Initiative's first residency at Administration for Children's Services earlier this year, has attended multiple Jazz Power Initiative Training Institutes, and is a Level III Certified Teacher of Somatic Voicework, the LoVetri Method (™). She is a WHCR radio host and educator at Jazz Power Initiative, The New School, Marymount College Manhattan, Newark School of the Arts, Music on the Inside and Jazzmobile. She is the co-producer and host of the zoom series "Music While We're Inside," in the process of developing Jazz Woman to the Rescue Radio Station, host on Heat FM radio and a member of the WBGO Community Advisory Board. Ms. Montague has mentored dozens of young jazz musicians and vocalists over the past twenty years passing on the knowledge of her experience and what she learned from her mentors Carrie Smith and Etta Jones. Her latest CD is "World Peace in the Key of Jazz," with Danny Mixon, Paul Beaudry, Winard Harper, Jay Hoggard, and King Solomon Hicks.
Catherine Russell is an internationally acclaimed jazz vocalist and Grammy Award winner. She performs at prestigious venues such as Jazz at Lincoln Center in New York, Yoshi's in San Francisco and The Kennedy Center in Washington DC. Her father Luis Russell served as Louis Armstrong's musical director for many years, and mother Carline Ray was one of the most in demand bassists throughout her over 50 years in the business. Catherine taught for many years at Berklee School of Music in Boston and gives master classes for Jazz Power Initiative's youth programs.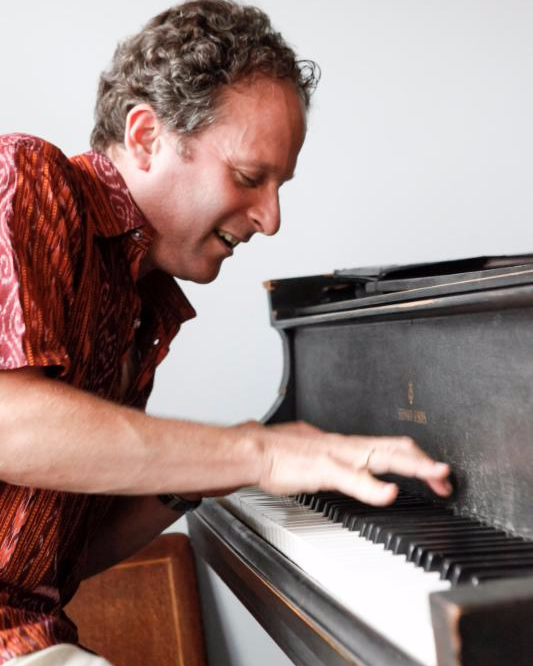 Eli Yamin is the Managing and Artistic Director, and Co-Founder, of Jazz Power Initiative (JPI), a non-profit organization whose mission is to ignite the power of jazz arts education to transform lives by fostering self-expression, leadership, collaboration and diversity. Based on Eli's 30 years of experience as a performer, composer, educator and advocate, JPI's holistic, cross-disciplinary and multicultural approach to jazz music education activates an inclusive atmosphere of creativity, collaboration, and community connections. African American and Latin American cultural foundations of jazz and antiracist ideology guide JPI, from the models of artistic excellence presented, the background of the faculty and chosen repertoire, to the students served. "Jazz Power Tools" are taught, such as improvisation, making a soulful sound, call and response, syncopation, and swing. Each year, over 500 majority Black and Latino youth, ages 10-18, in New York City receive one hour or more of training, with 25 students receiving over 60 hours of training from Jazz Power Initiative at no charge to families. For adults, Eli has trained over a thousand educators in teaching jazz across the curriculum, including with Jazz Power Institute, held each summer at Lehman College in New York City, and collaborating with organizations such as Jazz at Lincoln Center, Muse Machine, Fordham Graduate School of Business and the United States Department of State.
Eli performed as a jazz and blues ambassador in over 25 countries and at Lincoln Center, Carnegie Hall, the Kennedy Center and the White House. His recordings include You Can't Buy Swing with his jazz quartet; I Feel So Glad, with his blues band; Louie's Dream, dedicated to "our jazz heroes," with New Orleans-based clarinetist Evan Christopher, and Live In Burghausen with jazz icon, Illinois Jacquet. His three youth-centered musicals — Nora's Ark, Holding the Torch For Liberty, and Message From Saturn — have been performed internationally in four languages and across the United States. After years of playing the blues and studying Somatic Voicework(tm), the LoVetri method, Eli wrote So You Want to Sing the Blues: A Guide For Professionals published by Rowman and Littlefield in collaboration with the National Association of Teacher of Singing (NATS). A proud supporter and participant in public education, Eli holds a Bachelor's in Music from Rutgers University, State University of New Jersey and a Masters in Music Education from Lehman College, City University of New York, and is a candidate for Doctor of Musical Arts at Stony Brook University, State University of New York.
Register - Panel 2
Jazz Music Education – A Gateway for Inclusivity
12:30 – 2pm
In American music education, the predominant standard-bearer for the study of melody, harmony, and rhythm comes from past compositional traditions as created and codified by white, male privileged, practitioners.
Many of these creators come from cultural and academic backgrounds rooted in  prejudicial traditions and perspectives, that express and perpetuate a dominance of their cultural perspective on music and beyond, to society in general. 
Yet what has also informed the core identity and development of American music,  from the mid- 17th century to the present, also includes many, prominent  influences of the African, Caribbean, and Latin American diasporas. 
These voices are at the core of the creation of America's original art form – jazz. Yet in many music curriculums around the country, jazz music — and the insights it offers — has been either underrepresented, undervalued or absent.
PANELISTS
Ray Anderson, panelist
Carolina Calvache, panelist
Tom Dempsey, facilitator
Tammy McCann, panelist
D.D. Jackson, panelist
PANELISTS' BIOS
Described by critic Gary Giddins as "one of the most compellingly original trombonists," Ray Anderson is by turns a supremely lyrical player and bold texturalist, a warmly natural-sounding soloist and footloose innovator. Broadening the trombone's sonic scope with his extended techniques, brilliantly unconventional use of the plunger mute and demonstrative vocal-like tones, he played a major role in reawakening interest in the instrument in the '80s. He has led or co-led a daunting assortment of tradition-minded and experimental groups, big bands, blues and funk projects and even a trombone quartet and has also demonstrated his special supportive skills on a remarkably wide assortment of albums by Anthony Braxton, David Murray, Charlie Haden's Liberation Music Orchestra, Dr. John, the George Gruntz Concert Jazz Band, Luther Allison, Bennie Wallace, Henry Threadgill, Barbara Dennerlein, John Scofield, Roscoe Mitchell, the New York Composers Orchestra, Sam Rivers' Rivbea Orchestra and many others.
Anderson is gifted teacher and has long been in demand for workshops and
master-classes around the world. He has been the Director of Jazz Studies at Stony Brook University since 2003. "I really enjoy teaching," he says. "The energy of the students and the possibility of inspiring them make the job intensely rewarding."
Carolina Calvache is the first Colombian to be part of the roster of recording musicians from the prestigious New York music label, Sunny Side Records. Since her selection for the 2011 Mary Lou Williams Woman in Jazz Festival for outstanding artists, Carolina brought attention at The Kennedy Center for Performing Arts in Washington, DC. Legendary pianist Toshiko Akiyoshi described her music as "Extraordinary and Marvelous".
In 2014 Carolina reaffirms herself to the jazz world with her debut recording, Sotareño, an album released as a collection of instrumental pieces that are at once a part of the jazz tradition but also relate to her roots in Colombia. Sotareño shows fabulous collaborators from the New York Jazz scene, including saxophonist Jaleel Shaw, trumpeter Michael Rodriguez, bassist Hans Glawischnig and drummers Ludwig Afonso and Grammy award musician Antonio Sanchez.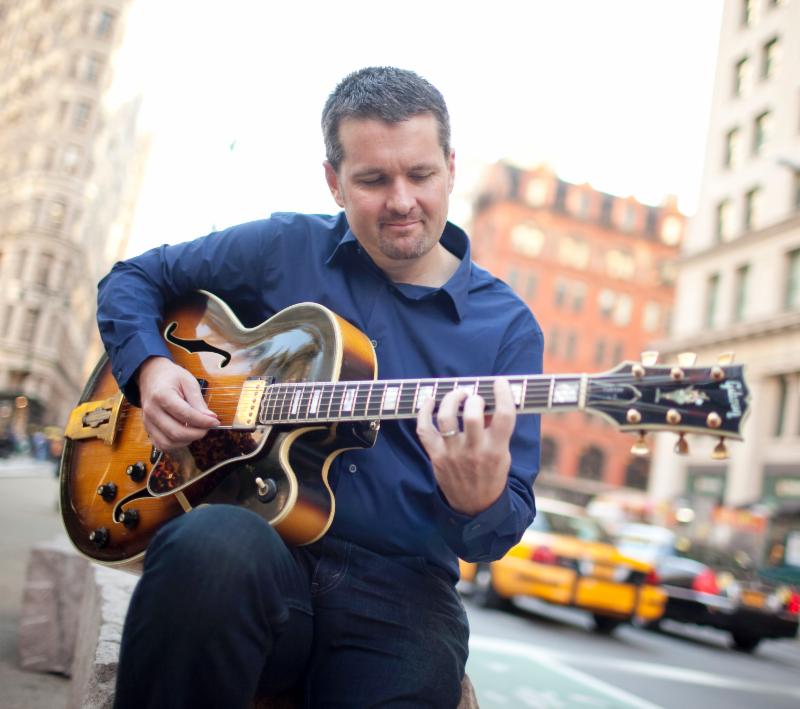 Tom Dempsey has performed and/or recorded with a virtual "Who's Who" of world renowned jazz musicians including: Wynton Marsalis, George Coleman, Kenny Barron, Roy Haynes and Bobby McFerrin. Currently he is Professor of Music at LaGuardia Community College and on the faculty at Jazz at Lincoln Center. He has authored several books on jazz guitar and filmed hundreds of instructional videos inspiring students across the globe.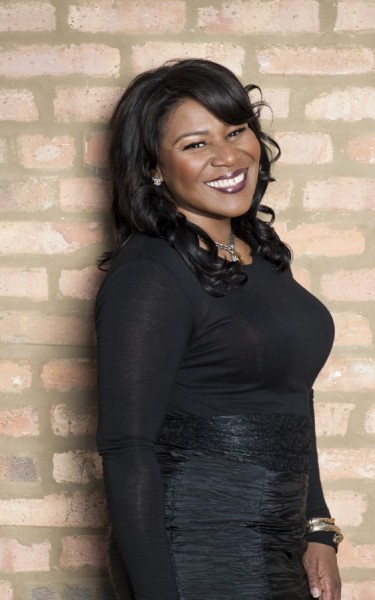 Tammy McCann has been named "Best Jazz Vocal Performance" 3 years running by the Chicago Tribune!!! Tammy is an internationally recognized Jazz Vocalist who's powerful, sultry, and emotionally charged voice paints pictures and tells stories by merging Classical vocal technique and Gospel esthetic with Jazz to create a sound that is completely her own. Chicago Tribune's Arts Critic, Howard Reich says McCann has, "A voice that soars in all registers, at all tempos, on all occasions… a voice that inspires wonder!"Tammy is a story teller who draws emotion from and makes connections with here audiences world- wide. Her warm delivery allows her audience to go on the musical journey with her and her engaging personality imprints the memory of her performance on their hearts. Inside Jazz Magazine Music Critic, Nora McCarthy says "She came bearing natural gifts and with raw talent in hand, she stepped up to the mic and into the hearts of everyone in the room."The Chicago Tribune says "McCann is the next great voice out of Chicago!" Tammy McCann has performed with Chicago's own Ramsey Lewis & Von Freeman and toured as a 'Raelette' with the great Ray Charles And is . McCann has thrilled audiences in festivals and clubs world- wide as well as the nation's premier Jazz venues such as Birdland, The Blue Note, Jazz at Lincoln Center's Dizzy's Club Coca Cola and Chicago's own Jazz Showcase her shows are not to be missed.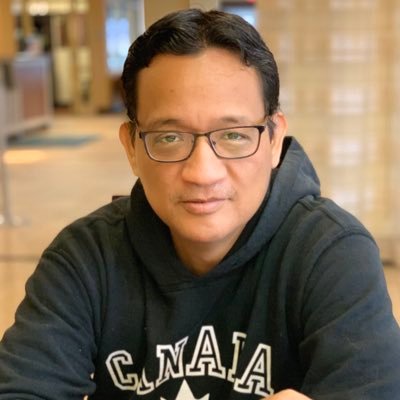 D.D. Jackson is a two-time Emmy Award-winning composer, and Juno Award-winning jazz pianist and educator. As a composer, he specializes in writing, arranging, and producing memorable, custom-made music for t.v., film & other media. Jackson is also an accomplished educator currently at Brooklyn College where he led the Global Jazz Masters Big Band. At Hunter College he was awarded Hunter College the Presidential Award for Excellence in Teaching and he also served as jazz and contemporary director for eight years at Harlem School of the Arts.
Register - Panel 3
Reconnecting Music and Dance – A More Holistic Jazz Pedagogy
3-4:30pm
At its most authentic roots, jazz dance and music have always intentionally existed and evolved together. Yet, institutionalized educational programs intentionally fail to honor this history.  What is lost – from both a cultural and a pedagogical perspective – when we dismiss the imperative of the dance-music connection? This panel imagines a jazz education future which lifts up both dance and music equally, and offers tools and strategies to begin moving in that direction.
PANELISTS
Junious "House" Brickhouse, panelist, choreographer and educator; founding Executive Director of Urban Artistry (MD)
Mickey Davidson, panelist, choreographer and Jazz Power Initiative Senior Dance Teacher
Shireen Dickson, facilitator
Monique M Haley, panelist, Professor of Dance and African American & African Studies at Western Michigan University
Erinn Liebhard, panelist, artist and educator; Artistic/ Executive Director of Rhythmically Speaking (MN)
PANELISTS' BIOS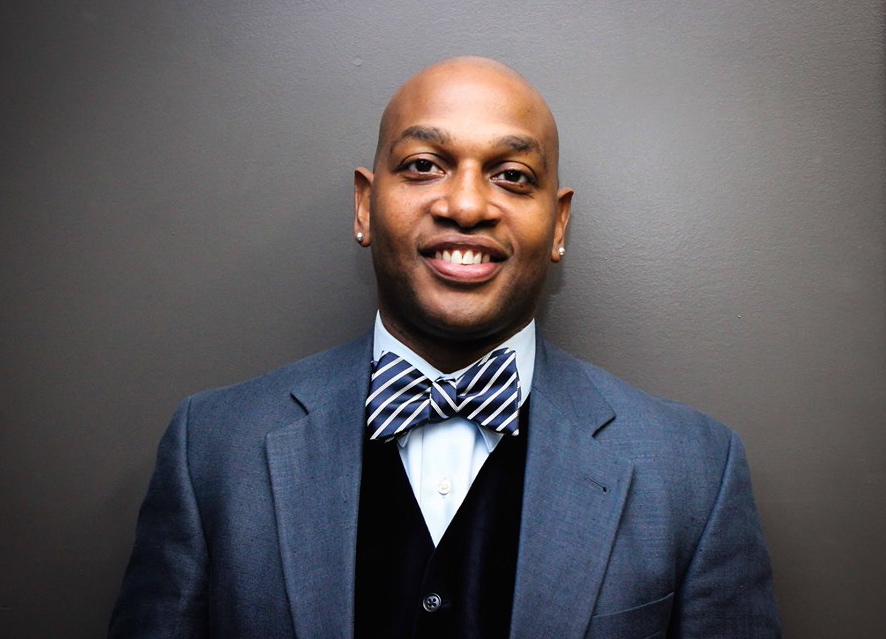 Junious "House" Brickhouse is an internationally established educator, choreographer and cultural preservationist with over 30 years of experience in Street Dance Culture. Born in Virginia Beach, VA, his dance training began at family gatherings dancing the funk styles of the era. Growing up, he sought out all the learning opportunities available to him, from community centers to parking lots, where young people were teaching each other and building communities around street dance forms. Early on, he established himself as a leader and mentor in those communities, serving to educate and guide others. At age 18, Junious embarked on an over 21-year career as a Logistics Professional in the U.S. Army and later as a Department of Defense contractor. Throughout his time in various international assignments, Junious developed both a military and dance career, eventually rising to positions of leadership and responsibility in both areas. As the Founding Executive Director of Street Artistry Inc. (www.urbanartistry.org), Junious has inspired and created a movement of artists dedicated to the preservation of street dance culture, specifically within communities of practice. As Urban Artistry's Executive Director, Junious produces projects such as The International Soul Society Festival, The Preservatory and the UA Digital Archives to encourage other artists to research and document tradition bearers and their contributions. As a scholar/practitioner, Junious teaches at colleges and universities, using an experiential approach to teaching, Movement of the African American South, Hip Hop Culture as well as Street Dance movement and the cultural context from which it evolves.
As the Director of Next Level, an initiative sponsored by the U.S. Department of State Bureau of Educational and Cultural Affairs in association with the Department of Music at the University of North Carolina at Chapel Hill and the Meridian International Center for Cultural Diplomacy, Junious works tirelessly to promote international cultural exchange in underserved communities, conflict transformation and entrepreneurial skill building through Hip Hop music and dance.
A citizen folklorist, Junious also conducts independent research into those cultural traditions whose influence is reflected in urban dance culture. From Ring Shouts and Acoustic Country Blues to Hip Hop, understanding the nature and meaning of these art forms and their influences, is what motivates this artist.
Dancer/Choreographer 

Mickey Davidson

 won an 

Audelco

 award for choreography of "For Colored Girls Who Considered Suicide When the Rainbow Is 

Enuf

" directed by 

Ntozake

 

Shange

. She joined Dianne McIntyre's ground breaking "Sounds In Motion" in 1975 and danced with the company for eight years. She has worked closely with jazz artists Sun Ra, Cecil Taylor, the World Saxophone Quartet and was mentored by original Savoy Ballroom dancers Frankie Manning and Norma Miller. A beloved New York veteran of arts education, Ms. Davidson has an extensive background in African American dance styles and led the African American Dance program at Wesleyan University for 17 years. In addition to teaching with Jazz Power Initiative, she teaches at the Louis Armstrong Jazz Camp in New Orleans and is a passionate advocate for making the authentic jazz dance traditions available to the next generation.
Shireen Dickson

 has been Jazz Power Initiative/The Jazz Drama Program choreographer-in-residence since the year 2000. 

She has worked in dance and arts education for over 20 years – as a performer, teaching artist, lecturer, curriculum developer, and NYC 

Dept

 of Education classroom teacher.  She spent 10 years performing with and assisting award-winning choreographer Dianne McIntyre at renowned performance venues, dance and jazz festivals throughout the country.  In addition to currently directing the 25-year old Okra Dance Company (which presents programs featuring African American vernacular and world rhythmic and folk dances) Shireen has developed programs and presented for a diverse range of institutions including NY Dance Parade, Elizabeth 

Streb

, 

Pilobolus

, National Black Arts Festival, and United Federation of Teachers. Shireen is a founding member of the Collegium for African Diaspora Dance based at Duke University and directs their bi-annual international conference.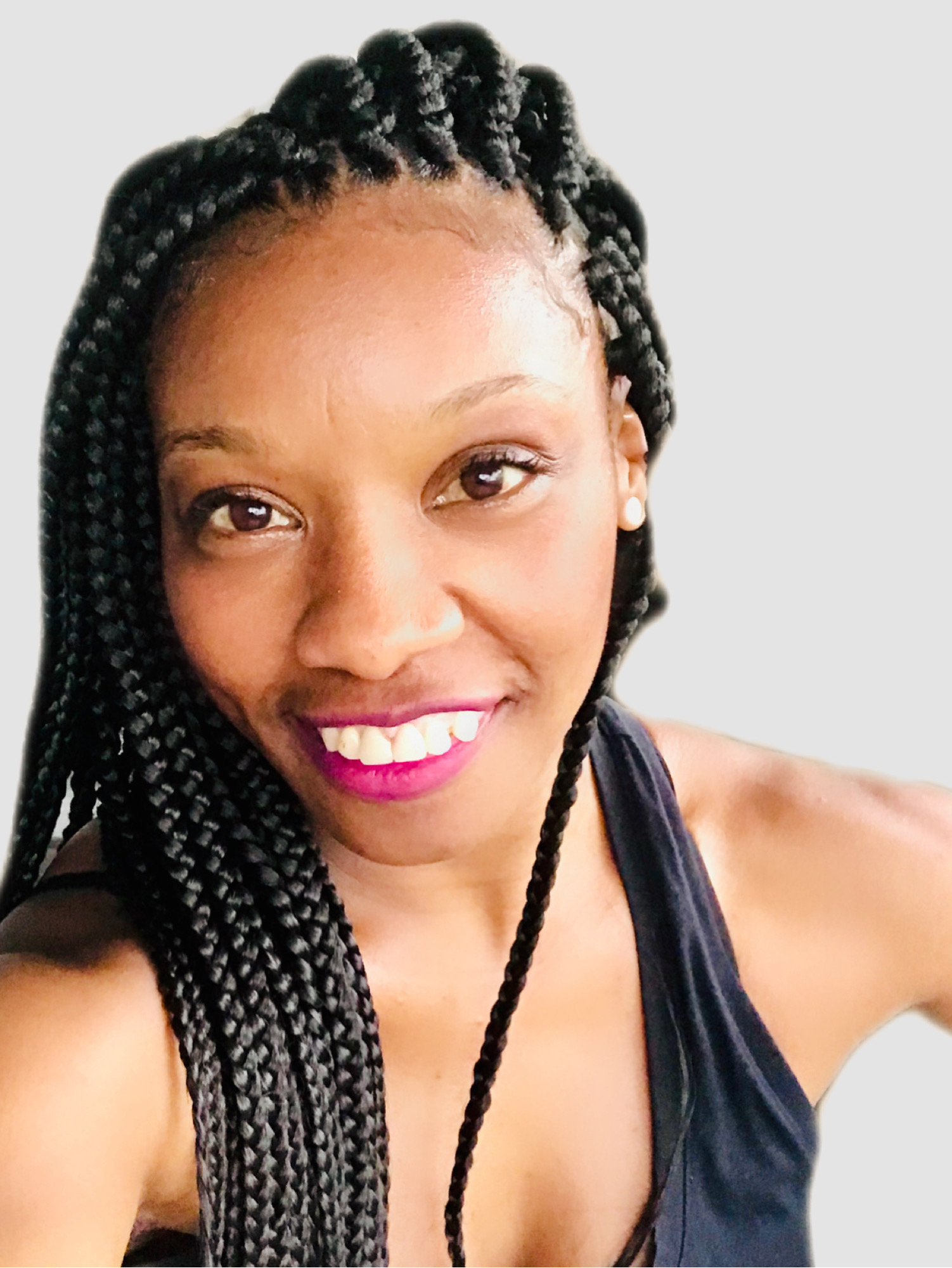 Monique Haley, Assistant Professor of Dance and African American & African Studies at Western Michigan University, holds an MFA in Dance (University of Wisconsin-Milwaukee) and a BFA in Jazz Dance Performance (University of the Arts). As a choreographer, dance educator, and performer, she honors nine years with the former River North Dance Chicago (RNDC) jazz company. She has performed in musical theatre in Chicago and throughout the country. Haley is a 3Arts awardee (2012) for her choreography and dedication to dance in the Chicagoland area and is currently the Adult Artist Awardee (2021) for the black album. mixtape., a project created by Golden Globe award-winning actress, playwright, and activist Regina Taylor for Haley's choreographic work, Culture Loop, in collaboration with the Cerqua Rivera Dance Theatre (CRDT), Chicago, where she also resides as the resident choreographer for the company. Ms. Haley has choreographed for companies RNDC, CRDT, DanceWorks Chicago, and Muntu African Dance, to name a few, and creates dance works for national and regional collegiate programs.
Monique is the Diasporic Encounter Method (DEM) creator, which centers African cultural values and rituals in jazz dance pedagogy. DEM is a foundational teaching tool built to inspire an authentic ethos and connection between dancers and their daily jazz practice. Monique's book chapter on this scholarly work, Cultivating African Diasporic Ethos and Cultural Values in Contemporary Jazz Dance, features in Rooted Jazz Dance: Africanist Aesthetics and Equity in the 21st Century, by editors Lindsay Guarino, Carlos Jones, and Wendy Oliver. Debut, January 2022.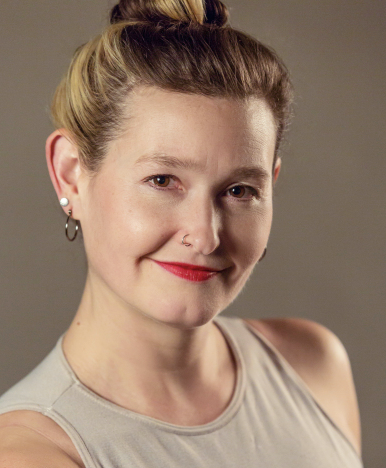 Erinn

 Liebhard (MFA University of Colorado, BFA University of Minnesota) is a dance artist making opportunities for people to experience the reflective and connective power of groove through performance and education. Having grown up dancing socially at her dad's rock band's gigs in the Midwestern region of the United States, she discovered young the exhilaration of playfully experiencing groove alongside others. Guided by this inspiration and a fondness for jazz and American social dance ideas, she's worked with creatives as varied as hip-hop dance theater artists Rennie Harris and the Wild Goose Chase Cloggers Appalachian clogging company. In performance, she makes and performs new staged works and presents those of others through her company Rhythmically Speaking, is a member of Afro-Brazilian contemporary company Contempo Physical Dance, and performs as self-created character "Nerdette" for St. Paul Saints Baseball's Entertainment Team. She also creates new works for universities and professional and youth dance and theater companies. Her creative works emphasize groove, interaction and improvisation, and are inspired by both social and concert dance ideas (particularly those with African diasporic roots) while often driven by jazz music. In education, she works as a Teaching Artist for Youth Performance Company and the Cowles Center (and serves as a member of their Advisory Council), and is faculty at Muhlenberg College, St. Paul Conservatory for Performing Artists, Winona State University and Zenon Dance School. She's driven to help connect people to themselves, one another and the moment through rooted and innovative embodiment of groove.