Intergenerational Jazz Power Jam
"Charles Mingus 100th Birthday Celebration"

Friday, April 22, 2022 at 7 PM EDT
featuring performances by the 
Eli

 Yamin Quintet
with Melissa Slocum, Ray Anderson,
James Zollar and Jeremy Carlstedt,
and Jazz Power Emerging Artist-in-Residence,
Jason Clotter with his quintet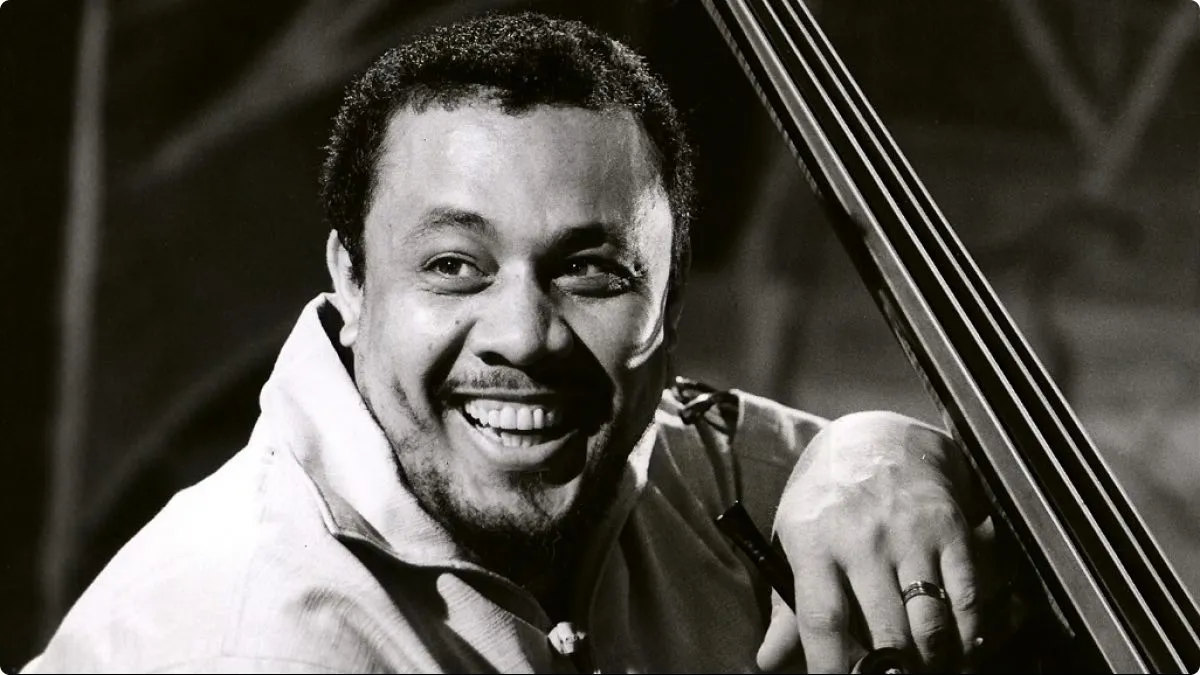 Charles Mingus
Jazz Power Initiative (JPI) celebrates jazz icon, composer, bassist and bandleader Charles Mingus, born 100 years ago on April 22, 1922. Presented at The National Jazz Museum in Harlem, our INTERGENERATIONAL JAZZ POWER JAM concert series continues online for virtual audiences on Friday, April 22, 2022 at 7 PM EDT. Tune in through Facebook and YouTube at: jazzpower.org/powerjam.
Celebrate with us during Jazz Appreciation Month as we honor the late Charles Mingus's 100th birthday with performances of his compositions, including his rarely performed extended work "Meditations on Integration," as well as intergenerational interpretations of his famed "Fables of Faubus" and "Goodbye Porkpie Hat." As an inventive composer, virtuosic bassist, and groundbreaking band leader, Charles Mingus continues to inspire generations of musicians.
Hosted by JPI's Managing and Artistic Director Eli Yamin, our April Intergenerational Jazz Power Jam features two quintets: the Eli Yamin Quintet, featuring Eli Yamin, piano, Melissa Slocum, bass, Ray Anderson, trombone, James Zollar, trumpet and Jeremy Carlstedt, drums; and our 2022 Jazz Power Initiative Emerging Artist in Residence bassist Jason Clotter, with Alex De Lazzari, tenor saxophone, Jordans Williams, piano, Hank Allen on drums and Melanie Giselle, voice.
"Bassist Charles Mingus stands as one of America's greatest 20th century composers and performing artists. He has few peers in confronting senseless violence and conjuring a healing space through his music. Our April Intergenerational Jazz Power Jam illuminates his enduring legacy, and we are honored to perform his work in the spirit of unity, strength and peace for the world in this tumultuous time." – Eli Yamin, host, pianist and bandleader.
"When I think about Charles Mingus Jr, I think about the entirety of jazz history and the creative freedom he built for this music. He was ahead of his time. He stood up for our people with politics and music. He also wrote music harmonically advanced. Those two topics equal freedom to my heart." – Jason Clotter, bassist and 2022 Jazz Power Initiative Emerging Artist in Residence
Bassist Melissa Slocum has been performing worldwide since 1982 and has worked with such legends as Art Blakey, Lionel Hampton, Cab Calloway, Clark Terry, Wynton Marsalis, Woody Shaw and Hank Jones. Comfortable in genres ranging from duo to big band, traditional to avant-garde, she has performed and recorded with Charli Persip and his Super Band, Ralph Peterson and the Fo'tet, Avery Brooks with Craig Harris, Howard Johnson and Gravity, Dakota Staton, Kevin Mahogany, the Firey String Sistas and the all-woman big band DIVA, among many others. She has worked with bandleaders David "Fathead" Newman, Frank Wess, Hamiet Bluiett, Don Byron, Jay Rodriguez, Frank Lacy and Nioka Workman; pianists Walter Davis, Jr., James Williams, John Hicks, Kirk Lightsey, Cyrus Chestnut, and Henry Butler. She has played for numerous vocalists including Dee Dee Bridgewater, Nnenna Freelon, Leon Thomas, Jon Hendricks, Ann Hampton Callaway and Dianne Reeves. Television appearances include Newport Jazz Festival 1999, Kennedy Center 25th Anniversary Gala, BET Interview, CBS Sunday Morning, CNN with the Kevin Mahogany Quintet and CBS News with Lionel Hampton. Ms. Slocum holds a Master of Music in Jazz Studies from the Manhattan School of Music and a DMA from Stony Brook University, the State University of New York (SUNY).
Eli

 Yamin is a community-based and internationally presented pianist, composer, educator, co-founder and Managing and Artistic Director of Jazz Power Initiative since 2003. He has released eight CD's featuring his compositions, published three youth-centered jazz musicals in four languages, and performed at The White House, Carnegie Hall, Lincoln Center, and over 20 countries as a cultural ambassador for the U.S. Department of State. Rooted in the belief that the blues heals, 
Eli

 published a book, So You Want to Sing the Blues: A Guide For Performers. For WBGO/Jazz 88 he produced Portraits in Blue with Bob Porter and Jazz From the Archives with the Institute of Jazz Studies, and hosted Sunday Morning Harmony, as well as hosted Swing Street for Sirius/XM. 

Eli

 is a candidate fo Doctorate of Musical Arts in jazz piano from Stony Brook University, State University of New York.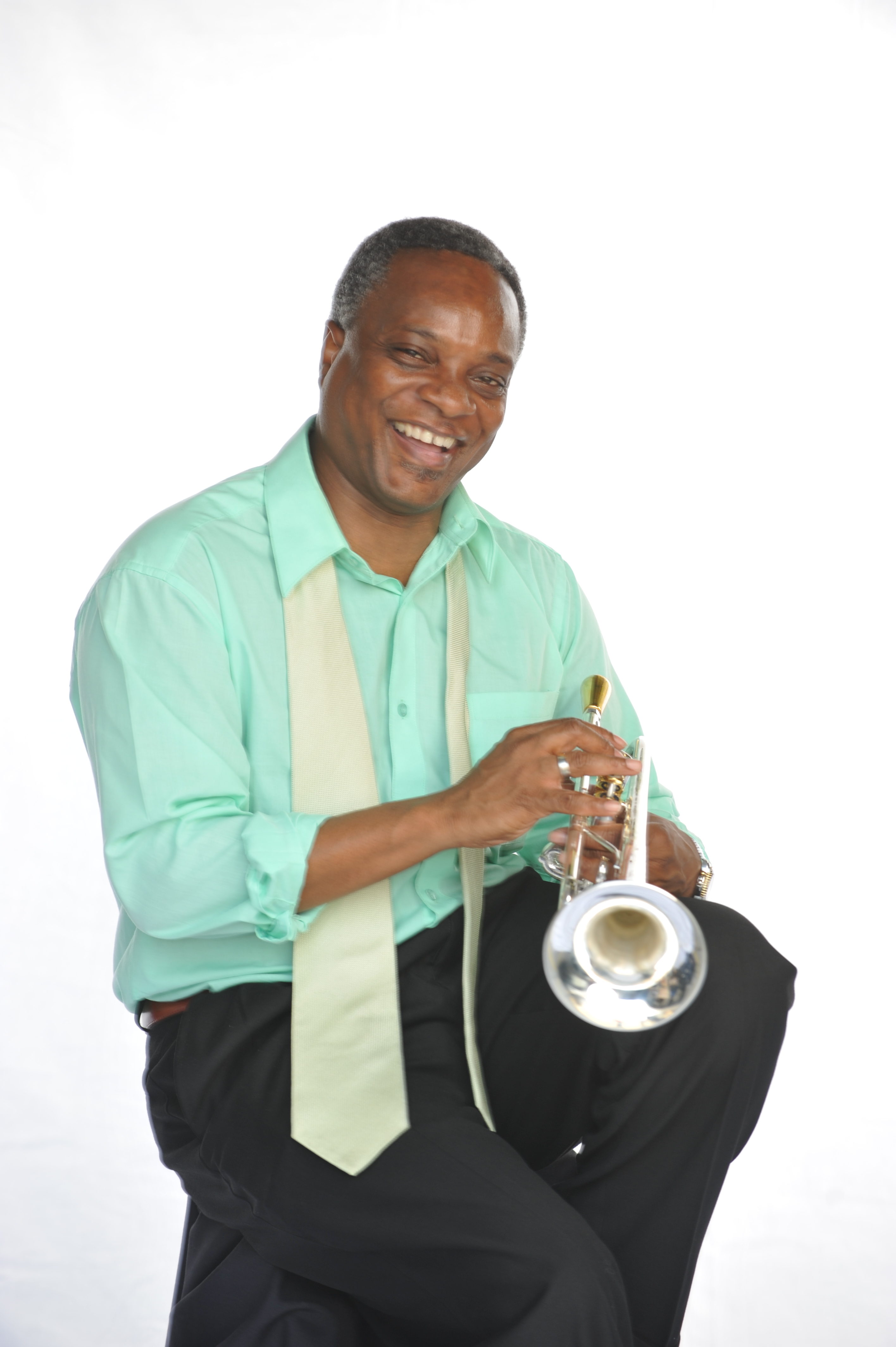 James Zollar began his musical career at age 9 playing bugle in his hometown, Kansas City, Missouri. At 12, he graduated to the trumpet and began to discover his musical voice and focus. In 1984 he moved to New York City and became one of the most expressive and prolific trumpeters in jazz. He has played and recorded The Duke Ellington Orchestra, Count Basie Orchestra, Don Byron, Marty Ehrlich, Eddie Palmieri, Carnegie Hall Jazz Orchestra with Jon Faddis, and the Jazz at Lincoln Center Orchestra with Wynton Marsalis. Zollar was featured in Robert Altman's motion picture "Kansas City", in Madonna's music video, "My Baby's Got a Secret," as well as Malcolm Lee's film "The Best Man." James Zollar's CD's under his own name include "Zollar Systems" in 2010 and "It's All Good People" in 2013. James has been a teaching artist with Jazz at Lincoln Center and Jazz Power Initiative for many years.
Described by critic Gary Giddins as "one of the most compellingly original trombonists," Ray Anderson is by turns a supremely lyrical player and bold texturalist, a warmly natural-sounding soloist and footloose innovator. Broadening the trombone's sonic scope with his extended techniques, brilliantly unconventional use of the plunger mute and demonstrative vocal-like tones, he played a major role in reawakening interest in the instrument in the '80s. He has led or co-led a daunting assortment of tradition-minded and experimental groups, big bands, blues and funk projects and even a trombone quartet and has also demonstrated his special supportive skills on a remarkably wide assortment of albums by Anthony Braxton, David Murray, Charlie Haden's Liberation Music Orchestra, Dr. John, the George Gruntz Concert Jazz Band, Luther Allison, Bennie Wallace, Henry Threadgill, Barbara Dennerlein, John Scofield, Roscoe Mitchell, the New York Composers Orchestra, Sam Rivers' Rivbea Orchestra and many others. Anderson is gifted teacher and has long been in demand for workshops and master-classes around the world. He has been the Director of Jazz Studies at Stony Brook University since 2003. "I really enjoy teaching," he says.
Jeremy Carlstedt has established himself over the past twenty-five years as one of the most innovative and unique drummers in New York and appears on ten records as a leader and on over twenty-five records as a sideman. He has toured across North America, Europe, and Africa, playing some of the most high-profile music festivals including Newport Jazz Festival, Vision Festival, Cape Town Jazz Festival, and concerts at Lincoln Center. Having begun playing drums at the age of eight, Carlstedt later attended the Duke Ellington School of the Arts and the New School but received his most profound training as the protégé of legendary jazz drummer, Chico Hamilton, appearing on 10 records by the latter maestro. Hamilton declared, "Jeremy will become one of the giants in the music world." Having grown up playing along to Jimi Hendrix, Pink Floyd, and Led Zeppelin, and observing numerous gigs by drummer Denis Charles, Carlstedt's path as a drummer and percussionist has fostered him to develop a unique approach to his instrument that blends jazz and rock. His solo records, When I Wake Up (2012), Stars Are Far (2015), and Sound Escapes (2020) established his unique sound. Carlstedt is also a cutting-edge composer and improviser much sought after in New York and beyond, having played with Hamilton, Vincent Chancey, Brian Settles, Ursula Rucker, Tim Motzer, Anders Nilsson, Neil Podgurski, K. J. Holmes (LIP-Love Is Power), Rick Parker, and numerous others.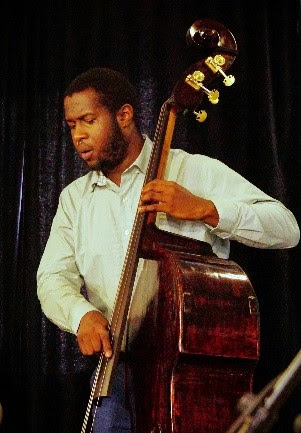 Jason Clotter, Jazz Power Initiative's 2022 Emerging Artist in Residence, is a bassist from Puerto Cortes, Honduras. He immigrated to New York City as a teenager, attended Celia Cruz Bronx High School of Music, and recently graduated from the State University of New York (SUNY) Purchase. Jason has been performing with a wide range of jazz artists including Samara Joy, Stacy Dillard, Joe Farnsworth, Vincent Gardner, Marquis Hill, Wallace Roney, Eric Lewis, Steve Davis, Michael Mwenso, Anthony Wonsey and many more. He has performed at venues around the world including Jazz at Lincoln Center, Smalls Jazz Club, Smoke Jazz Club, Grand Ole Opry and Reduta Jazz Club (Czech Republic). It is Jason's mission to create beautiful music and keep the music alive and going strong.
INTERGENERATIONAL JAZZ POWER JAM is presented by The National Jazz Museum in Harlem and produced by Jazz Power Initiative, a non-profit, 501 (c) (3) organization founded in 2003. Jazz Power serves over 3100 New Yorkers and visitors annually – students, teachers, artists, seniors and general audiences, ages 8-80+, to promote youth development, and build more creative and inclusive communities through jazz music, theater and dance education and performance. Led by highly experienced teaching artists who are award-winning jazz, theater and dance professionals, JPI offers multidisciplinary training, scholarships and performance opportunities to New York City youth, ages 8-22, from every economic and social milieu at low or no cost to families, with extended outreach to students in under-served New York City public schools in Northern Manhattan. We currently engage over 500 students and their teachers annually, providing after-school instruction mainly in Harlem, Washington Heights and Inwood (where our offices are located) and the Bronx. Our programs include after-school youth workshops at the United Palace; our monthly Intergenerational Jazz Power Jam at the National Jazz Museum in Harlem; local community senior center workshops, and our annual Jazz Power Institute at Lehman College (CUNY) for artists and educators.
This program is made possible in part by the New York State Council on the Arts with the support of the Office of the Governor and the New York State Legislature, by public funds from the New York City Department of Cultural Affairs in partnership with the City Council; and our individual donors. Thank you!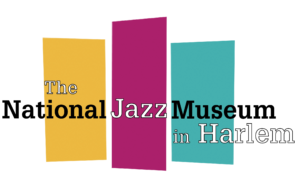 The National Jazz Museum in Harlem is a museum dedicated to preservation and celebration of the jazz history of Harlem, Manhattan, New York City. Their vision is to make jazz accessible to everyone on the planet. They are a living, evolving museum for the people, center for jazz and a place in Harlem where visitors gather to enjoy history and music, and where artists come to play, rehearse, create or drop-in, even when no one else is there, just to be in the space that so many others have passed through.
Media Contact:
Janny Gonzalez Velasquez
(917) 818-1759
janny@jazzpower.org
Follow us @
Facebook: fb.com/jazzpowerinitiative
Instagram: @jazzpowerinitiative
Web: jazzpower.org