JazzPowerON Congratulating the class of 2020!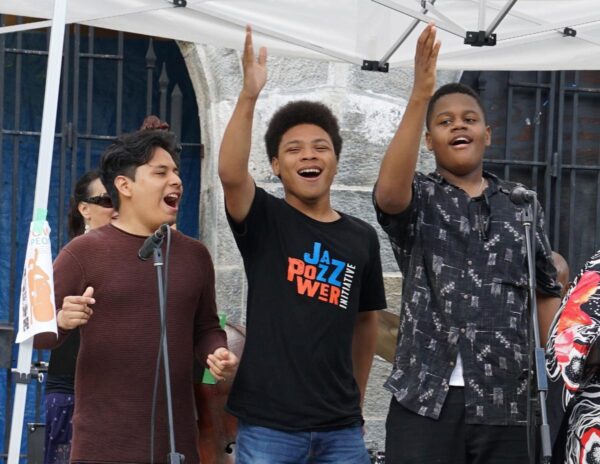 Greetings!
KUDOS to the class of 2020! Congratulations to all the college graduates who have completed your studies this week. We celebrate with you all you have accomplished!
For us at Jazz Power Initiative, we send a special congratulations to Jonathan Hernandez-Jimenez (above left). Jonathan started with Jazz Power as a 10th grader at Eagle Academy for Young Men in Brooklyn and he went on to earn a full scholarship to attend NYU. This week, Jonathan is graduating from NYU with a degree in Music Business and we are very excited that he has joined our part-time staff as a production assistant, beginning his professional career in the arts. Please join me in congratulating Jonathan and all of this year's graduating class. Bravo to the class of 2020!
Sincerely,
Eli
@JazzPowerON YOUTH
Our youth continue to dance in week 8 of Jazz Power ON Youth and their spirit uplifts us all…
@JazzPowerON INTERGENERATIONAL JAZZ JAM
Swing is the thing with this performance of "Sweety Cakes" from the book of Count Basie at the National Museum in Harlem, featuring The Jazz Power Swingtet with Eli Yamin and dancer Dexter Jones who made his name dancing in Black and Blue on Broadway…
@JazzPowerON INSPIRATION
Slim Gaillard spoke multiple languages and made up his own. An extraordinary entertainer, he played guitar, piano, sang and wrote songs like "Potato Chips", a favorite in Eli's repertoire for young audiences for the past 20 years
Artists Resources
Our artist relief resources article is available and updated for your convenience. If you have any questions, please contact email hidden; JavaScript is required.