WE MADE IT! The Jazz Power Initiative Fifteen Anniversary Celebration brought joy, tears, music, dance and hope, and we are proud to announce we ACHIEVED OUR SPRING-SUMMER FUNDRAISING GOAL!
IT ALL STARTS WITH A PARADE…
What better way to get the night started than with a Sun Ra style parade featuring JPI's 10th Anniversary Honoree, Bob Stewart, on tuba…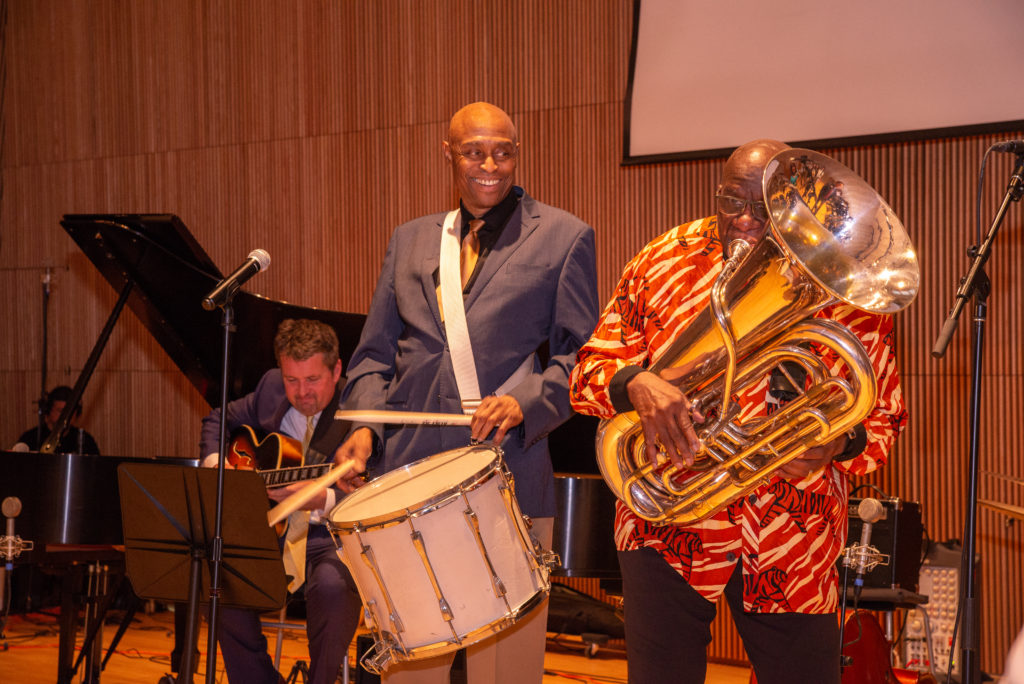 HOST RON CLAIBORNE WELCOMED OVER 100 GUESTS and Zah! Jazz Power Youth performed "There's Blue All Around Me" from Nora's Ark, the Jazz Power Musical by Eli Yamin and Clifford Carlson…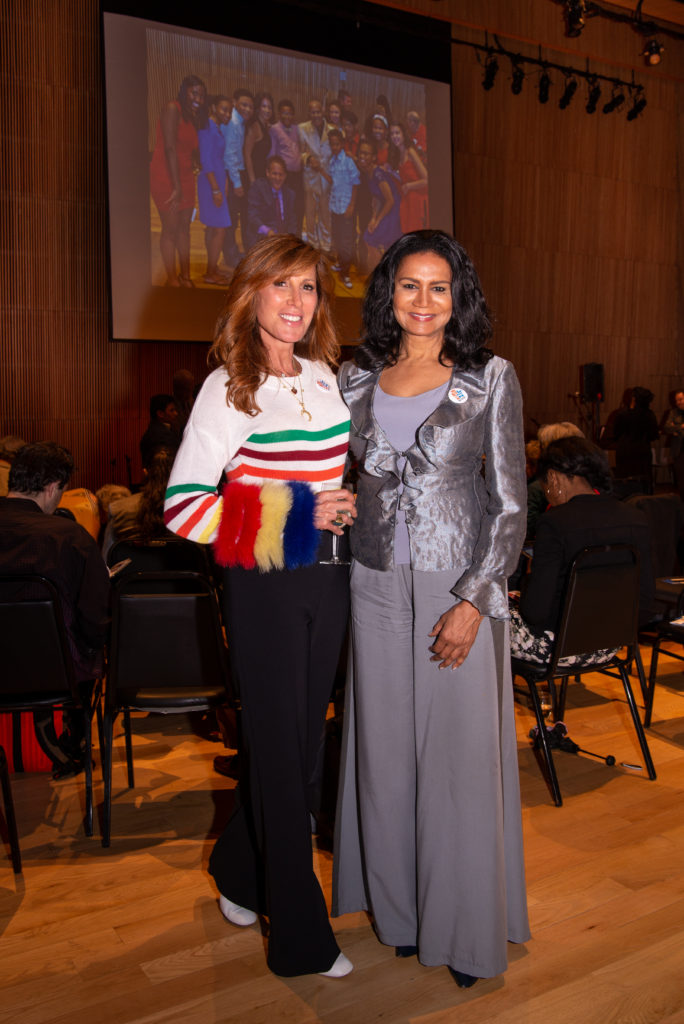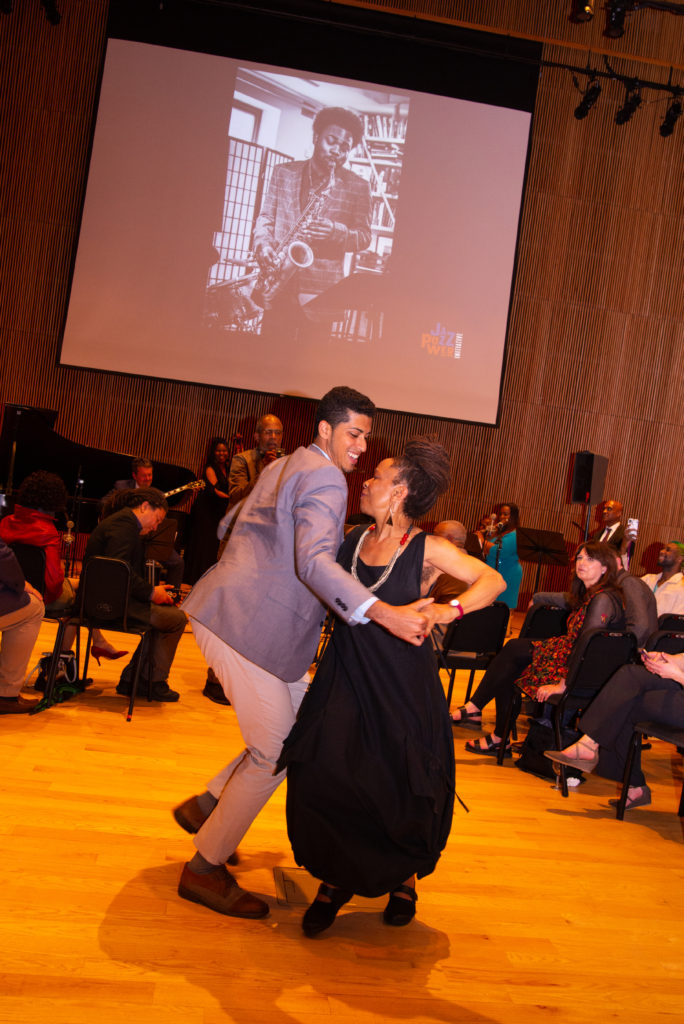 HONOREE KENNY BARRON
JPI students Josiah Battle and Terese Francoise spoke with Ron about the impact of JPI on their lives and awarded NEA Jazz Master, pianist, composer and educator, Kenny Barron, the Jazz Power Award for lifelong service to the past, present and future jazz community!
Eli Yamin recounted his experience as Kenny Barron's student 30 years ago, marveling at his herculean commitment to performing while balancing extensive teaching duties and devotion to his family. Joined by fellow former Barron student, JPI Board Member, Tom Dempsey, the band performed "El Sueno," a Kenny Barron composition.
SPECIAL GUEST ARTIST
CAMILLE THURMAN
Camille Thurman, delighted all with her magnificent saxophone, flute and extraordinary vocal improvisations. We are so proud to count Camille as one of our teaching artists.
A GREAT FEELING OF JOY permeated the evening which culminated with a 50th Birthday champagne toast for both Artistic Director Eli Yamin and Board Director and Teaching Artist Tom Dempsey.
From the Board, Staff and Students of Jazz Power Initiative, we say…
THANK YOU!