Jazz Power Youth Special Fall Auditions
Jazz Power Youth
Jazz Power Initiative's holistic, multidisciplinary and multicultural approach to jazz education activates an inclusive atmosphere that fosters creativity, collaboration, and discipline. African American and Latin American cultural foundations of jazz guide our process including the models of excellence we provide the children, the background of our faculty, the repertoire we select, the communities we serve and the "Jazz Power Tools" we teach such as improvisation, making a soulful sound, call and response, syncopation, and swing.
Program Goals
Program run
Eligibility
Disciplines
JPI Faculty
2023 Fall Youth Training Schedule
Tuition and fees
Audition information
Contact
Fall Youth Training Workshop
is an award winning, transformational, 8-week multidisciplinary program in singing, acting, piano musicianship and movement. Our voice pedagogy cultivates awareness of voice function for healthy, expressive and free singing in African American singing traditions from the foundation of many styles of American singing; including jazz, blues, gospel, R&B, rock, pop, and country. Our theater pedagogy uses holistic body, mind and spirit methodology and a variety of socially conscious literature to train youth in diction, articulation, moment to moment acting and breath work. Piano keyboard musicianship provides basic orientation to the keyboard, location of pitches, intervals, triads, 7th chords and an introduction to reading notation. The fall program looks to enrich the student's learning experience with one-to-one educational prep with private lessons in voice and piano.
Program goals:
● Serve the interested youth with high-quality programs at no cost to the families.
● Disseminate the essential wisdom of jazz to the upcoming generation.
● Promote the development of individual talents, through the support of jazz arts techniques.
● Foster a welcoming environment for students and create a family atmosphere for them to thrive.
Program run:
● 2 hours, 1 day a week group training in jazz voice, theater and movement.
● 1 hour, 30 mins/each weekend private lessons in piano and voice.
● Engagement family activities.
Eligibility:
● Students from 5th to 12th graders.
● Be willing to commit to practicing 30 minutes a day, five days a week.
● Be enthusiastic about learning the wonders of jazz.
Disciplines:
● Jazz voice
● Jazz theater
● Jazz movement
● Private voice lessons
● Private piano lessons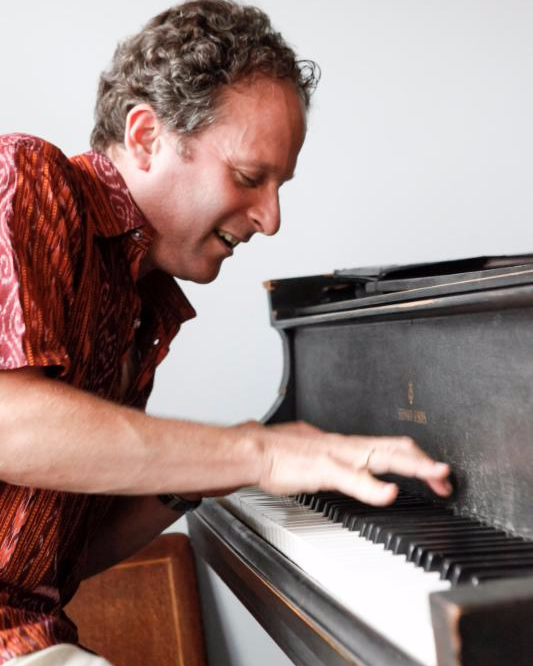 Managing and Artistic Director and Jazz Power Initiative co-founder Eli Yamin is an award-winning pianist, composer, singer, producer and educator who has been spreading the joy of jazz through his work for 30 years including 10 years as founding director of Jazz at Lincoln Center's Middle School Jazz Academy. Dr. Eli has released eight CD's featuring his compositions, published three youth centered jazz musicals in four languages and has performed at The White House, Carnegie Hall, Lincoln Center and over 20 countries as a cultural ambassador for the U.S. Department of State. Dr. Eli sincerely believes learning about jazz should feel as creative as playing jazz and consistently shares this experience with students of all ages. He has written a book, So You Want to Sing the Blues, published by Rowman and Littlefield in partnership with the National Association of Teachers of Singing (NATS) and recorded over 100 interactive videos for Jazz at Lincoln Center's Jazz Academy reaching nearly two million views. He has a BA in Music from Rutgers, the State University of New Jersey, a Masters Degree in Music Education from Lehman College, City University of New York and a Doctorate of Musical Arts from Stony Brook University, State University of New York (SUNY).
Senior Voice Teacher, Antoinette Montague, a/k/a "Jazz Woman to the Rescue,"  is Jazz Power Initiative's 2022 Community Artist in Residence, and an esteemed, award winning jazz and blues singer and entertainer, who has performed internationally as a cultural ambassador for the U.S. Department of State. Ms. Montague is a Level III Certified Teacher of Somatic Voicework, the LoVetri Method (™), and teaches at The New School, Newark School of the Arts, Jazzmobile in addition to Jazz Power Initiative. She co-produced, created and hosted the zoom series "Music While We're Inside," and serves as a member of the WBGO Community Advisory Board. Ms. Montague has mentored dozens of young jazz musicians and vocalists over the past twenty years passing on the knowledge of her experience and what she learned from her mentors Carrie Smith and Etta Jones. Her latest CD is "World Peace in the Key of Jazz," with Danny Mixon, Paul Beaudry, Winard Harper, Jay Hoggard, and King Solomon Hicks.
Theatre Teacher, director, Kena Onyejekwe, is an actor and musician whose credits includes co-writing, co-producing, and performing lead vocals for the album WE ARE by Stylophonic which was distributed by Universal Music Italy. Regionally, he has performed in Marley at Center Stage in Baltimore and To Kill a Mockingbird at Virginia Public Arts Center of Coastal Carolina. Mr. Onyejekwe is an alum of NYU's Tisch School of the Arts. His film and TV appearances include the film Begin Again and The View on ABC. For the past fifteen years, Mr. Onyejekwe has created, implemented, and facilitated several Theater productions/ education programs in theaters, community centers, schools, churches, and summer camps around the New York City area.
2023 Fall Youth program schedule
TBD
To begin your child's journey into Nora's Ark, the jazz musical and enter a world of transformation at Jazz Power Initiative, please follow the directions below.
Tuition and fees
Registration Fee $25.00
Jazz Power Youth is a tuition-free program, where students will be awarded a seat on the program based on auditions and family engagement.
Expectations of students and families:
Ongoing commitment to the program in mandatory Thursdays and Saturday classes, rehearsals and performance.
This includes:
● Being on time
● Being prepared (by practicing at home, homework, etc).
● Dedication to keep learning.
Audition Information: 
After submitting registration, qualifying students will be invited to participate in the audition process.
Students auditions will last approximately 15 minutes and includes the following:
● Performance of a song of their preference
● Acting a fragment of a script provided by JPI
Students will be notified by email or phone for registration to the program.
For more information, please contact:
Arlene Rodriguez Martinez
Program Manager
email hidden; JavaScript is required
email hidden; JavaScript is required
(917) 818-1759
Jazz Power Initiative is an uptown, New York City-based not for profit 501 (c) (3) organization whose mission is to ignite the power of jazz arts education to transform lives by fostering self-expression, leadership, collaboration and diversity. Led by highly experienced teaching artists who are award-winning jazz, theater and dance professionals, JPI offers multidisciplinary training, scholarships and performance opportunities to New York City youth, ages 10-25, from every economic and social milieu through our "open-door" policy, with extended outreach to students in under-served New York City public schools in Upper Manhattan. We currently engage over 500 students and their teachers annually, providing after-school instruction mainly in Harlem, Washington Heights and Inwood (where our offices are located) and the Bronx.